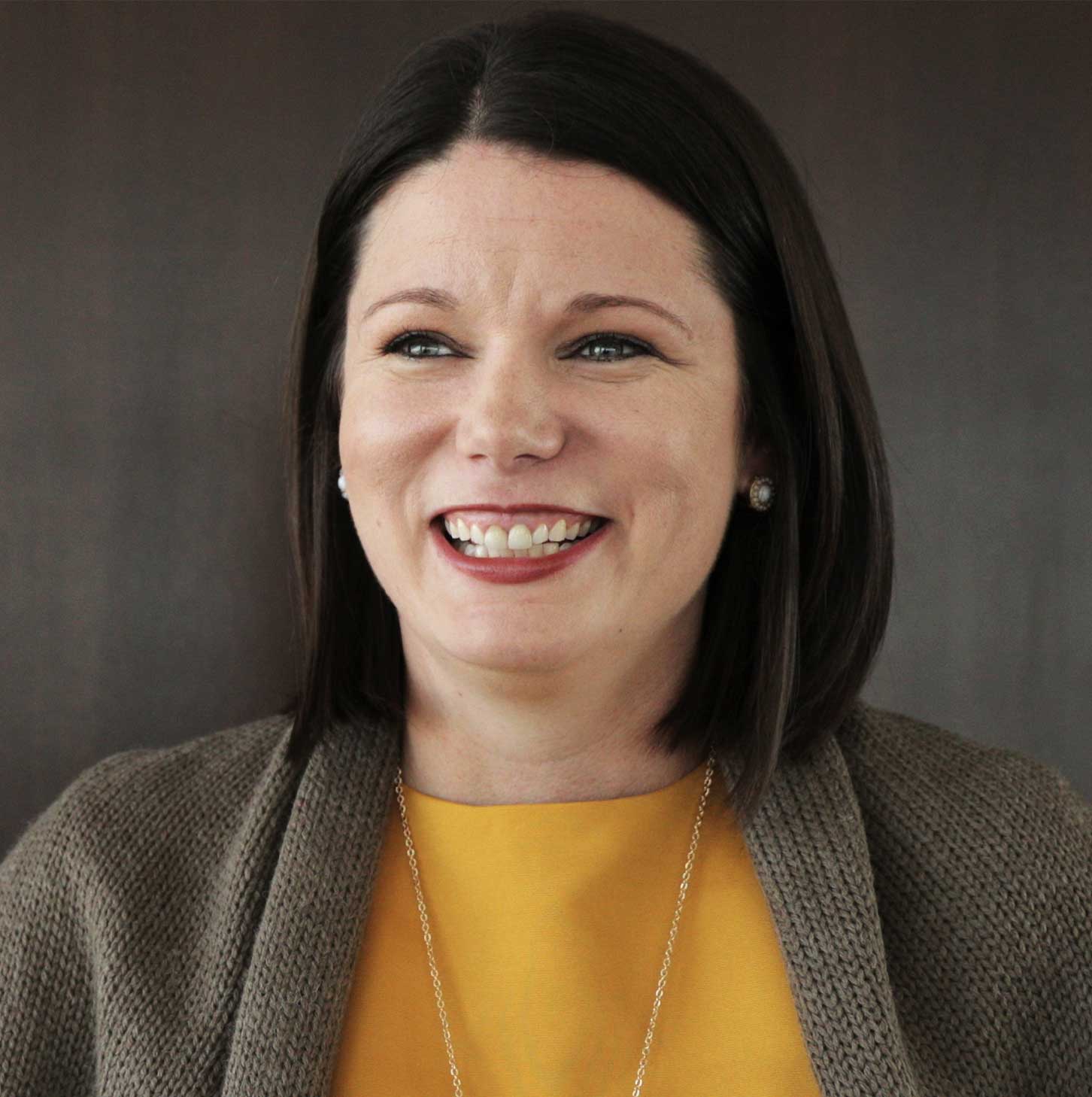 Jessica Kinney expected to receive a cutting-edge business education, but wound up getting much more than she ever imagined.
---
From classmate to co-founder
When Jessica Kinney started her Iowa MBA, she had no idea it would lead to a new business venture—with her classmate. Several months after graduating, she and Adam Pretorius opened the Dingo Bar, a coffee shop in Iowa City's pedestrian-friendly Peninsula Neighborhood.
Adam, a Realtor, had spotted the property and urged Jessica to consider the mixed-use retail and residential space as a joint business. A general manager in the food and hospitality industry for nearly 10 years, Jessica launched a burgeoning rental business—managing six Airbnb properties in Chicago and Iowa City—when she moved to Iowa City three years ago.
With experience in everything from hiring and training staff to managing operations, finance, and creative strategy, Jessica brought unique strengths to the new partnership. Plus Adam convinced her the property's second floor space could provide the perfect Airbnb rental.
"After spending two years with Adam in the program, I was fully aware of his strengths and weaknesses, and on the flip side, he was familiar with mine as well," Jessica says. "You learn that about everybody in the program. His strengths were complementary to my own."
See how an Iowa MBA inspired Jessica's next big idea.
How did your new business partnership transpire?
The EMBA created the trust for the two of us. A business partnership needs to be a good fit. Having seen our ups and downs throughout the program, it becomes much easier to take on this project and know what to expect from each other.
What are you using now from your MBA classes?
Finance. I found myself using that in my coffee shop and even in my personal decision making. That's a class that I wouldn't do on my own. I wouldn't sit down with a finance book and work my way through it. I loved the negotiations and management classes. I thought my strategy class was fascinating. We talked about the sharing economy, millennials, what's changing, and how we have to adapt.
"You don't have opportunities like this in life to interact with people on a casual, intimate and professional level that results in honest conversations and debates."
What were your relationships like with classmates?
It's because you don't work with these people. You don't have to worry about your working relationships with them. They're not your colleagues, your boss, your family, or spouse. Having that dynamic with people who are at similar places in their lives regardless of industry was really special and inspiring. That was my favorite part.
How has Tippie helped you develop as a leader?
I had been a leader in my company. You get to a point that you're in a leadership role in one place for so long that people don't question you. You start to get trapped in a bubble where you're not challenged and you think you're always doing the right things. Being among a group of leaders in the MBA program, I found myself being pushed to defend my own views. Having debates made me a stronger leader.
"Tippie has made me a more well-rounded businessperson."
What's the one thing you've done at Tippie that you never thought you'd do?
Karaoke in China. That trip was awesome! It was a highlight of my life. For 10 days, you get to spend time with all of these professional people who couldn't do much work really and were away from their families. It reminded me of being an athlete when I ran cross country and track—the downtime of riding the bus. I had the best conversations. I thought I knew my classmates, but I got to know them so much better.
My favorite part was that we were required to set up a company visit in China. Given my background in Airbnb, there was a woman who had started her own sharing economy business where she was facilitating event rentals through co-working spaces. We got to visit three co-working spaces in China. I'm still in contact with her, and my conversations with her have informed my conversations with Adam about ways we could rent out our coffee shop after hours.
What have you gained most from your Iowa MBA?
Because my background was small business—a restaurant group doing $25 million in sales a year versus John Deere—having an exposure to different forms of business has fundamentally changed my worldview on business.