With an Iowa MBA, Joe reframes what he learned from industry-diverse faculty and C-suite classmates to solve his clients' pivotal business questions. 
---
Executive MBA brings business expertise to architecture, strategic planning
After senior architect Joe Benesh launched his own strategic planning company, he drafted a blueprint to tap into what his clients struggled with most. His architecture clients, primarily school districts, needed advice forecasting what they could afford. At Ingenuity Company, his side business,  his clients—community groups, chambers of commerce, private companies, and nonprofits—needed expertise in developing strategic plans as part of evolving, guiding, and growing their organizational development.
With an Iowa MBA, Joe is reframing what he learned from industry-diverse faculty and C-suite classmates to solve his clients' pivotal business questions. 
Joe tells how he leaned on his study group to divvy up coursework, build competitive skills, and become a well-rounded business executive.
How did you balance a full-time job, a burgeoning business, and coursework?
Having a study group helps because you're able to balance your workload out among the five members of your group. Those are busy people too. In my group, we had top executives from the Iowa Clinic, Wells Fargo, Brownells, and Emerson. We all had busy weeks, but our team structure was very solid and we were all able to contribute at a high level. As a result, we pushed each other to do better work but also made sure the workload was manageable throughout the program.
What do you value most from your EMBA?
The network of people that I was introduced to. The 36 people who were in the class are lifelong friends now. We understand each others' working dynamics. We've already started tossing work and opinions back and forth as we continue to stay in touch. That network of people and friendships that were built out of it is extraordinary.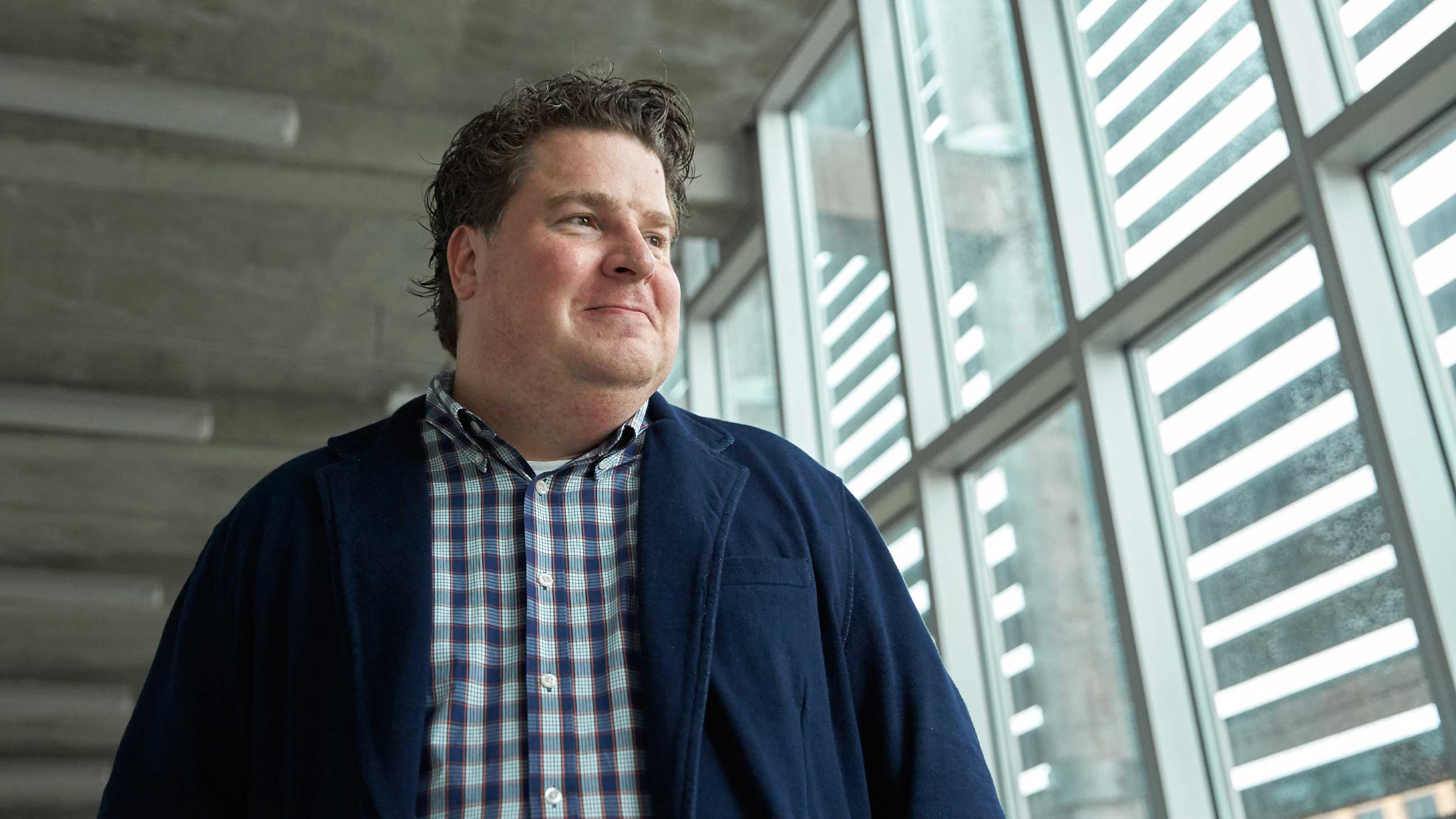 "I've also benefited from being able to speak a new language in terms of how business operates. A lot of the people who work in my sector have very limited training in business. Being able to add that value to conversations with clients and potential clients, both on the architecture side and strategic planning side, has been invaluable."
Why did you decide on this program?
I made a matrix of Iowa, Yale, Duke, Harvard, Wharton and Northwestern MBA programs. I included data like average age, GMAT scores, curriculum expectations, and price points. It was very clear to me that unless I wanted to spend $200,000 and/or become a full-time student, the University of Iowa provided exactly what I was looking for. It was the best value in terms of cost-efficiency and curriculum quality.
Which classes could you apply immediately?
My marketing classes. From a planning standpoint, knowing how to work through a value proposition, understand and define a sustainable competitive advantage, and look at competitive forces driving the market was immediate for my daily operations. The week after I had those classes, I was putting together a presentation at work and talking to our marketing team about how to implement some of what I'd learned.
How did your team tackle its first big project?
You put five alphas into brand new situation together and get them to work out how they're going to address the problems without having roles assigned. There was a lot of pushing back and forth. Through seven days, I've never seen a team form up that quickly or successfully.
By the end of that first week, we knew what we were doing and who was responsible for structure, schedule, editing, content generation. On a project-by-project basis, we had our team optimized to the point we were really successful.
"My class was full of superstars. From a medical executive to manufacturing executive to someone who worked in the firearms industry—something I had no knowledge of—I was able to get an interesting cross-section of how their worlds operate and how different they are from architecture or strategic planning."
You're running two companies already. How on earth did you find time for dinner, let alone an MBA?
The Tippie staff took really good care of us. They gave us breakfast. They had food for us all day long and arranged our lunches for us. All we had to do was show up.