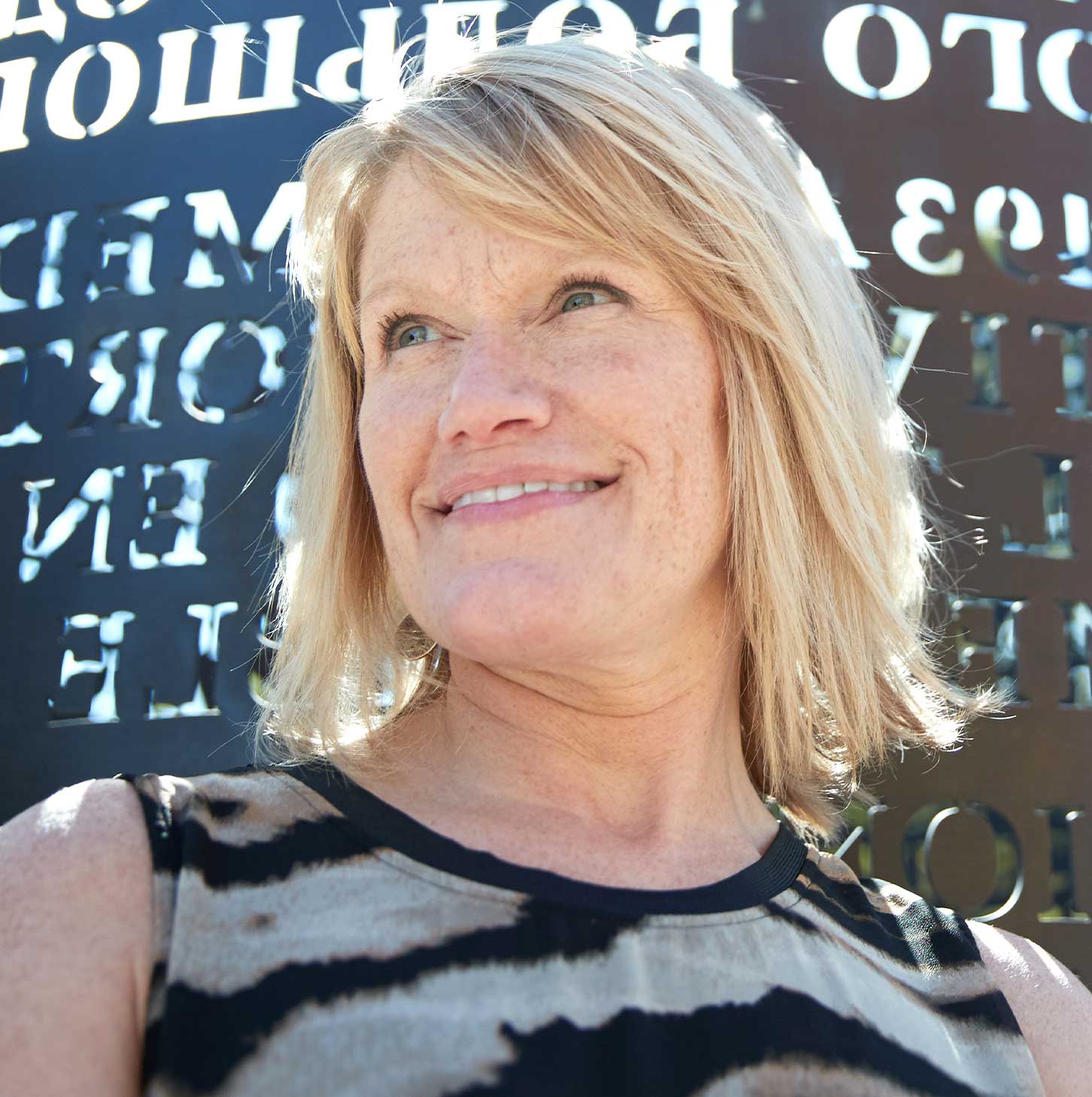 As president of a nonprofit, Karen DeGroot supports nearly 400 caregivers in the community. She's also investing in herself with an Iowa MBA.
---
A nonprofit president invests in an Iowa MBA
When the State of Iowa moved its Medicaid program to managed care, Karen DeGroot needed to rethink her nonprofit's business model.
As president of the Arc of Southeast Iowa—which provides services for children and adults with intellectual and development disabilities and is largely funded by the state—she supports nearly 400 caregivers in the community. For example, Karen's team treats children with disabilities in their homes so that patients can live with their families and get the support they need without being institutionalized.
At Tippie, Karen is running with the best—executives, physicians, attorneys, engineers, and entrepreneurs—and adapting what she learns from colleagues across industries to accelerate her own strategic planning process and run her nonprofit more like a for-profit business.
See how an Iowa MBA is readying Karen for leadership in a new dawn of healthcare.
How do you think you'll benefit most from an Iowa MBA?
It will help me transition into running a service-oriented nonprofit the way they're going to need to function in the next several years.
"Even though I have a background in business, I felt like I needed additional tools in my belt."
What have you learned in your first semester?
We just finished our first eight-week period. I went in thinking, 'How do you market a nonprofit?' Even though people need the services we provide, they haven't typically paid for them—the state has. I've learned how to sell our service as a product and how to differentiate ourselves.
How have you adjusted to graduate school?
I have a very supportive significant other. You definitely need a supportive family and employer to do it. At this point, I'm still very surprised with the magnitude of work that needs to be done. It's constantly study, study, study. We're relearning how to be a student.
Everything we need is provided for us: binders, textbooks, and meals. As busy as we all are, not having to find that extra 10 minutes to run out for a book or pack our lunches has been incredibly convenient.
What's been your biggest struggle so far?
My initial struggle was that I'm used to being a very good student, and you're in a group where everyone is an outstanding student. You need to learn to be happy with what you're getting out of it and don't compare yourself to others.
What connections are you hoping to make?
I've been in the nonprofit world for so long that your perception about everything becomes what you're used to. I have classmates who are physicians, attorneys, engineers, and entrepreneurs. I don't work with someone from engineering very often, and they see the world differently.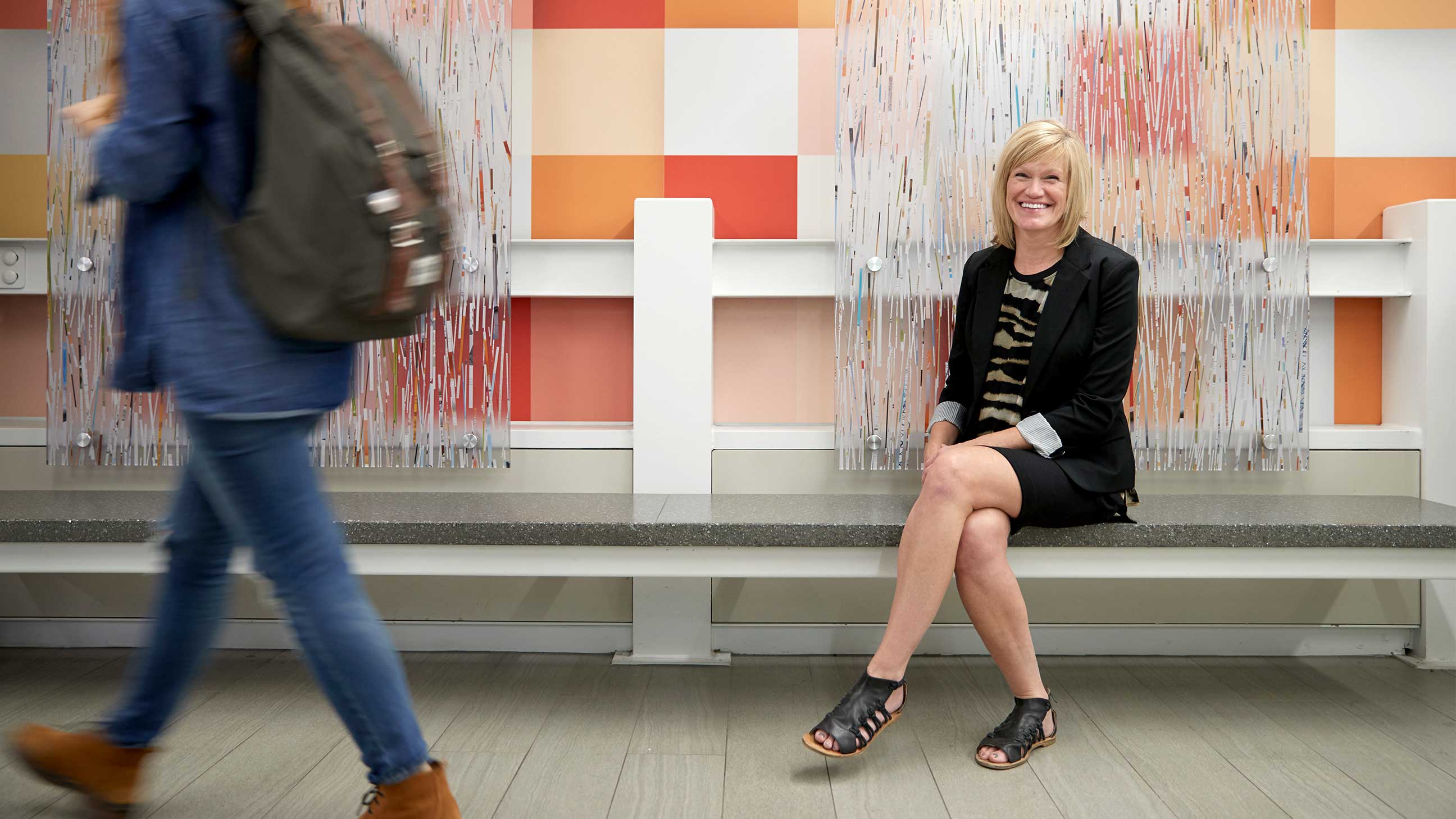 "Being able to share our different perspectives is the piece that I look forward to most and ultimately is what led me to Tippie."
What is the student-teacher dynamic like at Tippie?
It's more of a colleague-type relationship. They realize that we are all busy professionals. One of my professors summed it up last semester: on the last day of class after we had taken the final exam, he said, 'This information isn't in the exam and you all showed up. That's what I like about this class.' There's a respect that we're all here to learn. We might have better things to do, but we choose to be here, as do the professors.