Six months before graduation, Kim got promoted. Now she builds brand awareness with businesses and consumers across Europe and Japan.
---
Kim Colletti was handling special marketing projects for Kemin, a nutritional ingredients manufacturer, when she decided to sharpen her competitive edge. She chose an Iowa MBA to catapult her into a more advanced role.
Six months before her graduation, Kemin promoted Kim to global cognition product manager. Now she builds brand awareness with businesses and consumers across Europe and Japan for a new dietary supplement that supports working memory.
She thinks about her new role as running a business—looking at the bigger picture and assessing how the company remains competitive, how market trends affect product launches, how to expand the business, and how to better support her sales team.
Kim shares how her Iowa MBA gave her the background to grow a business.
Why was it the right time for you to get an MBA?
My two boys were going into high school, and I determined that was perfect timing for me to be able to step away for class days and do this program. I didn't want to do an evenings-only program because I was really looking to maintain both of my roles with my family and at work.
And I could test what I was learning in real time to see if it worked, or how I could do it differently next time.
What course do you draw from most in your job?
In a leadership class, we learned how to be a good leader and have a team that performs well together even if you don't have authority. Because we're all working with people every day, that was something that resonated with me. Back at work, I could try using the tools that I learned in class.
What did you gain from your classmates?
We gave each other the grace to practice a skill that may have not been our strength going in. If we had a finance project, maybe I would take the lead on that—even though someone else would be better at it than I would be.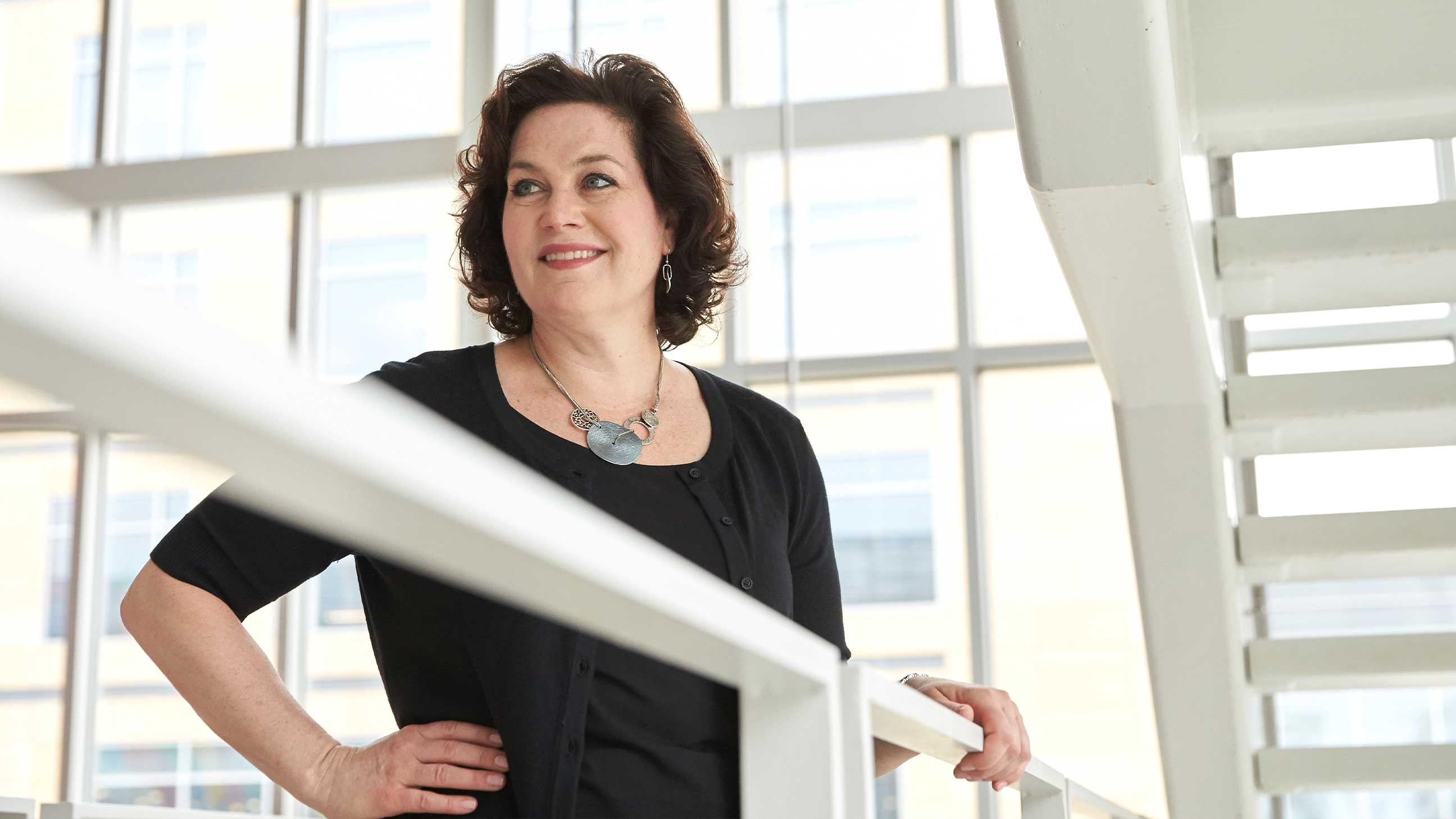 "To this day, I feel like I can call any of my classmates if I need help or have a question. I loved the fact that we worked together to help each other."
What was your biggest challenge at Tippie?
It's the challenge of juggling everything: taking on a new position, learning a new ingredient, balancing family, going to school, doing all the coursework, and not wanting to let down your group.
I thought, 'Did I really do the right thing and at the right time?' I determined in talking to my classmates that we all felt the same. I don't know if there is ever a perfect time. We just made time.
You've got to be committed and want to do this. With the EMBA program, it's not like you can take a couple of classes, step out and take some time off. You need everybody committed: your family, work, and yourself. It takes some give and take in all three areas.