Iowa's accelerated MBA program gave former footballer Nate Kaeding the high-level business expertise he needed to stay at the top of his game.
---
Pivot from NFL athlete to community investor
When you've just retired as the second-most accurate kicker in NFL history, what's your next big goal? Nate Kaeding, a Hawkeye All-American and former San Diego Charger, is making a new kind of conversion: launching businesses in downtown Iowa City.
Since returning for his Iowa MBA, he launched three downtown businesses and landed an economic development role with Iowa City's Downtown District.
As the retail development director, Nate partners with property owners to attract regional and national tenants to diversify the downtown retail mix. He mentors local entrepreneurs on how to launch their business concepts. And as a downtown business owner himself, he drives strategy and marketing for his clothing store Tailgate Iowa City and restaurants Pullman Bar & Diner and Short's Burger & Shine.
Nate explains how Iowa's accelerated MBA program gave him the high-level business expertise to stay at the top of his game.
Why did you start a business in Iowa City, and not somewhere like San Diego?
One of the benefits of having a retail business or restaurant in Iowa City is the ability to connect with this community compared to a larger metro market. Another reason for coming back to Iowa City was my ability to move the needle. I wanted to get involved and make an impact with some of the creative things that were happening on the street level here in the downtown.
Why is Iowa City such a great community to start a business?
It's great to be working in both the public and private sector as a business owner and have the asset of Tippie close by because the professors are great about answering questions. I can bounce ideas off them and have that expert consultation.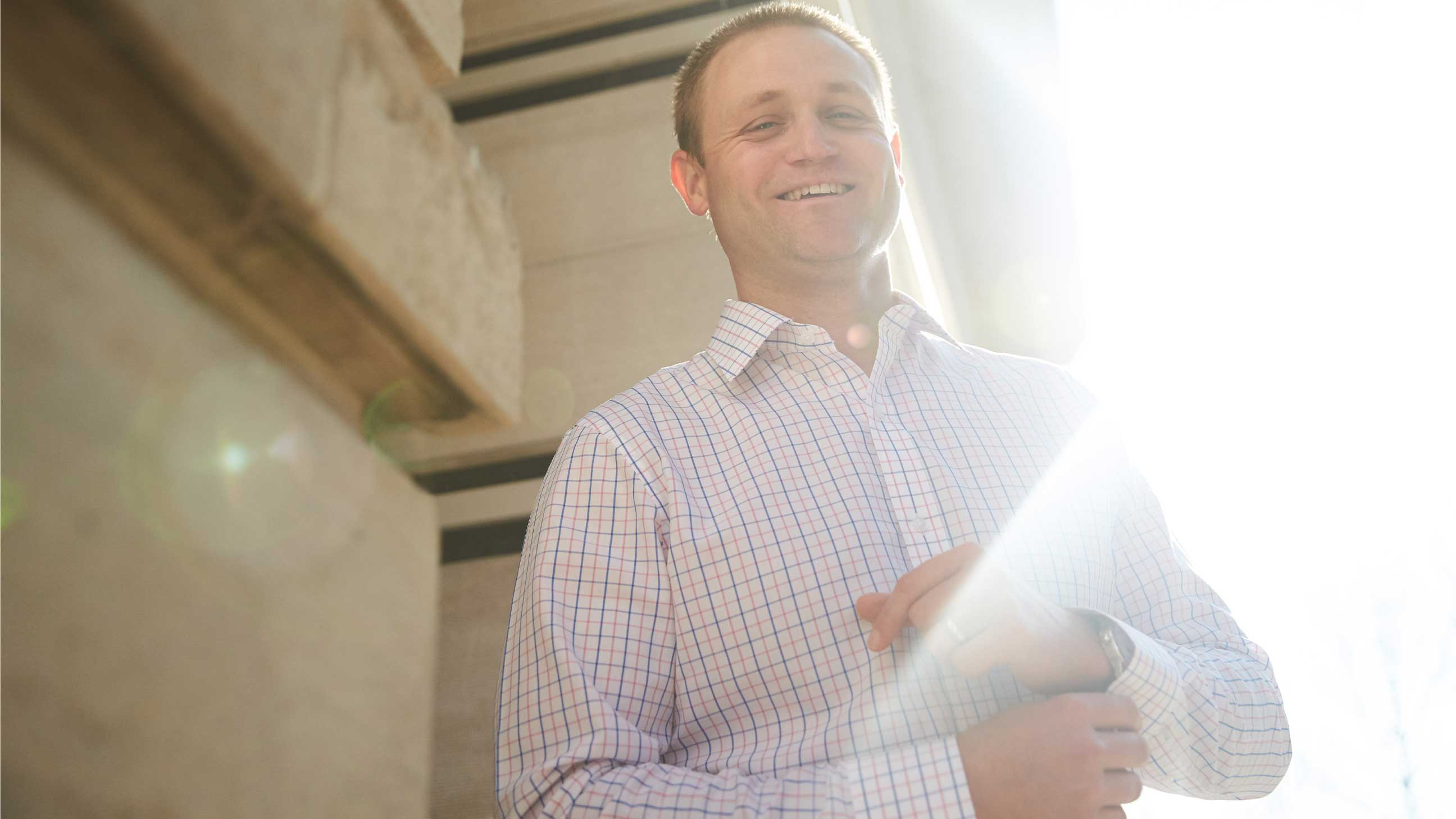 "If you need mentorship or help with something, that person is always one connection away. If you want to collaborate on a project, tactic or idea, there are always businesses that have that community collaborative spirit."
How has your MBA helped you in launching businesses?
I had some small business experience as a passive investor. But knowing the ins and outs and all of the different touchpoints that a business manager needs to know has really helped me as I dived into roles as co-owner of Tailgate, Pullman Bar & Diner, and a big brewery expansion south of downtown Iowa City.
It's served me, and my business partners, well to ask the right questions, whether it's about hiring and human resources, accounting, finance, marketing, strategy—all the things you learn in an academic setting. The MBA has given me the ability to have a great comprehension of where weak points are, where improvement might be, and general practices that I can lean back on.
Did you learn anything from your classmates?
My experience with classmates was invaluable, especially for me, coming from a unique professional background. There were executives from Hon, high-powered consultants, people who were making their way up in managerial positions at the hospital, the university, John Deere and Collins Aerospace. Learning about corporate culture through my classmates was equally as important as the academic knowledge I gained.
Who did you meet on the 10-day International Business Seminar in China?
We met with one of the marketing leaders of Adidas in the Asian market. They brought us through their new advertising campaign that they just launched and told us how they're trying to connect with different target segments within the Chinese market. They were introducing sports to a younger female population—it had become more culturally acceptable for women to work out. It was interesting psycho-social dynamics at play as they launched that marketing campaign.
Do you think you made the right decision?
About four months into the program, I knew it was the best decision I made for my professional career. I can't imagine a better way to further my career coming out of the football world. I questioned the overall challenge of it: Do I really want to jump back in and do the statistics stuff or do I really want to juggle the time?
Initially you turn away from it because it's a challenge, but sometimes the challenges that you turn toward are the most rewarding. I certainly feel that way about my experience at Tippie.