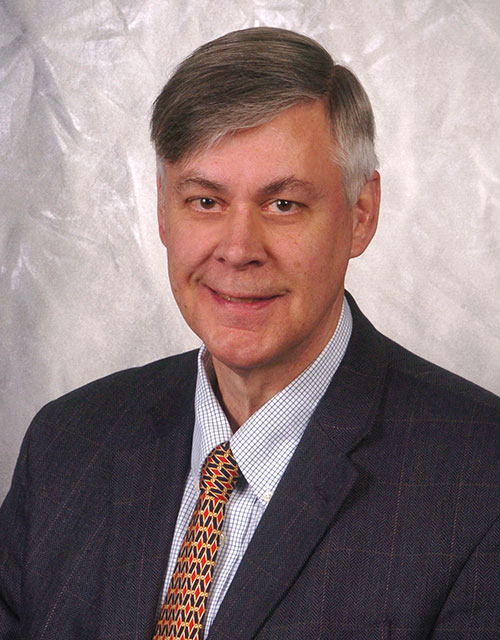 Contact
Email

Primary Office

W316 Pappajohn Business Building (PBB)

Department

Fax
Websites
Positions
Professor Emeritus - May 2012, Management and Entrepreneurship

Tippie College of Business
Education
PhD in Industrial Psychology

,

Purdue University

,

1970

MS in Industrial Psychology

,

Purdue University

,

1968

BA in Psychology

,

Bellarmine College

,

1966
Areas of Interest
Employment testing (particularly validity generalization)

Kinds and organizations of human abilities

Measurement issues in social science research; implications of same for scientific parsimony.

Quantitative Research Methods (including meta-analysis)

Racial and sex differences in the workplace

Relation of selection and other personnel programs to workforce productivity and output
Selected Awards & Honors
Dunnette Prize for Contributions to Individual Differences Research, Society for Industrial-Organizational Psychology, 2015
2013 Gold Medal Lifetime Achievement Award for Applications of Psychology, American Psychological Foundation, 2013
2013 Ingram Olkin Award for contributions to meta-analysis methods, Society for Research Synthesis Methods, 2013
2013 Frederick Mosteller Award for Distinctive Contributions to Methods for Systematic Reviewing of Research Findings, Campbell Collaboration, 2013
Deans Teaching Award, Tippie College of Business, 2011
Thomas A. Mahoney Student Mentorship Award, Academy of Management, Human Resources Division, 2011
Distinguished Research Contributor Interviewee, International Society for Intelligence Research, 2010
Anne Anastasi Memorial Lecturer for 2009, Fordham Univeristy, 2009
Graduate College Outstanding Mentor Award: Social Science, U. of Iowa Graduate College, 2008
99th Percentile in Citation Rate, Journal of Management, 2008
Selected Publications
Is the Structure of Personality Described by the Circumplex Model? Theoretical and Methodological Issues and Two Large Sample Empirical Tests.

Multivariate Behavior Research 50 (3) 550 - 364.

& (2015).

College Performance and Retention: A Meta-Analysis of the Predictive Validities of ACT Scores, High School Grades, and SES.

Educational Assessment 20 23-45.

, , & (2015).

History and Development of the Schmidt-Hunter Meta-Analysis Methods.

Research Synthesis Method.

(In Press).

Measurement Error Obfuscates Scientific Knowledge: Path to Cumulative Knowledge Requires Corrections for Unreliability and Psychometric Meta-Analysis.

Industrial and Organizationa Psychology: Perspectives on Science and Practice 7 (3) 507 - 518.

, & (2015).

A general theoretical integrative model of the individual differences variables of abilities and interests and achievement: A commentary on four recent articles.

Perspectives on Psychological Science.

(2014).
Methods of Meta-Analysis: Correcting Error and Bias in Research Findings. Sage Publications. & (2014).

Meta-Analysis.

pp. 571 - 594. Comprehensive Handbook of Psychology, vol. 2: Research Methods in Psychology. J. Shinka & W. Velicer (Eds.) Hoboken, NJ: Wiley. (2013).

The economic value of goal setting to employers.

Routledge. (2013).

Are true scores and constructs the same? A critical examination of their sbustitutability and the implications for research results.

International Journal of Selection and Assessment 21 341-354.

, & (2013).
Selected Presentations
Second order meta-analysis: statistical methods and illustrative applications..

Poster presented at Society for Industrial and Organizational Psychology Conference, Chicago. & (2012, January)

Employee engagement and business unit performance: Effects on sales, customer loyalty, employee retention, and financial performance..

Lecture presented at Employee Engagement Conference at ACT, Iowa City, Iowa. (2011, July)

The Five-Factor Model of personality and job performance in East Asia.

Poster presented at Society of Industrial-Organizational Psychology, San Diego, California., & (2011, April)