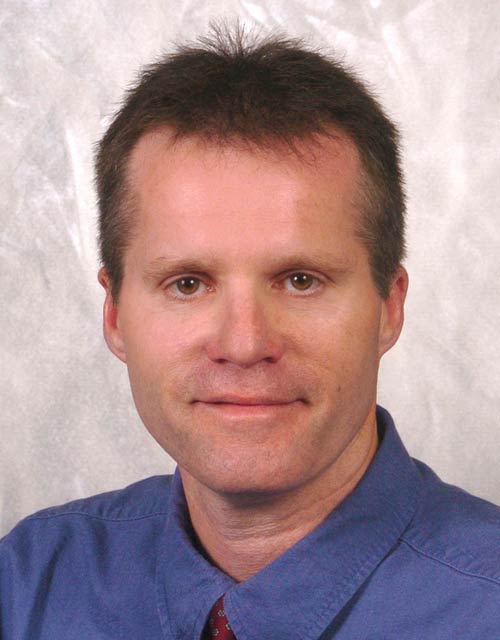 Contact
Email

Primary Office

C240B Pappajohn Business Building (PBB)

Department
Positions
Director, Instructional Technology, and ITC Coordinator, Stead Technology Services Group

Tippie College of Business
Education
BS in General Science ( Biology )/Science Education

,

The University of Iowa

,

1985
Selected Awards & Honors
SPOT Award, 2016
SPOT Award, 2013
University of Iowa - Improving Our Workplace Award, 2010
SPOT Award, 2009
SPOT Award, 2008
University of Iowa - Improving Our Workplace Award, 2008
Veterans Administration Outstanding Performance Award, 2003
Veterans Administration Outstanding Performance Award, 2002
Veterans Administration Outstanding Performance Award, 1998
Selected Publications
Burns, L.J., Waring, J.F., Reuter, J.J., Stinski, M.F., Ginder, G.D. Only the HLA Class I Gene Minimal Promoter Elements are Required for Transactivation by Human Cytomegalovirus Immediate Early Genes. Blood, 81:1558-1566.

(1993).

Olson, R.R., Reuter, J.J., Fishbaugh, J.K., Sinigaglia, F., Ottenhoff, T.H.M., Karr, R.W. Third Hypervariable Region Class II ß-Chain Residues are Crucial for HLA-DR1-Restricted Presentation of Diverse Antigenic Peptides.

(1993).

Olson, R.R., Reuter, J.J., Scalf, K. Cell Surface Expression and Function of an HLA Class II Molecule with Class I Domain Configuration. J. Exp. Med., 178:731-735.

(1993).