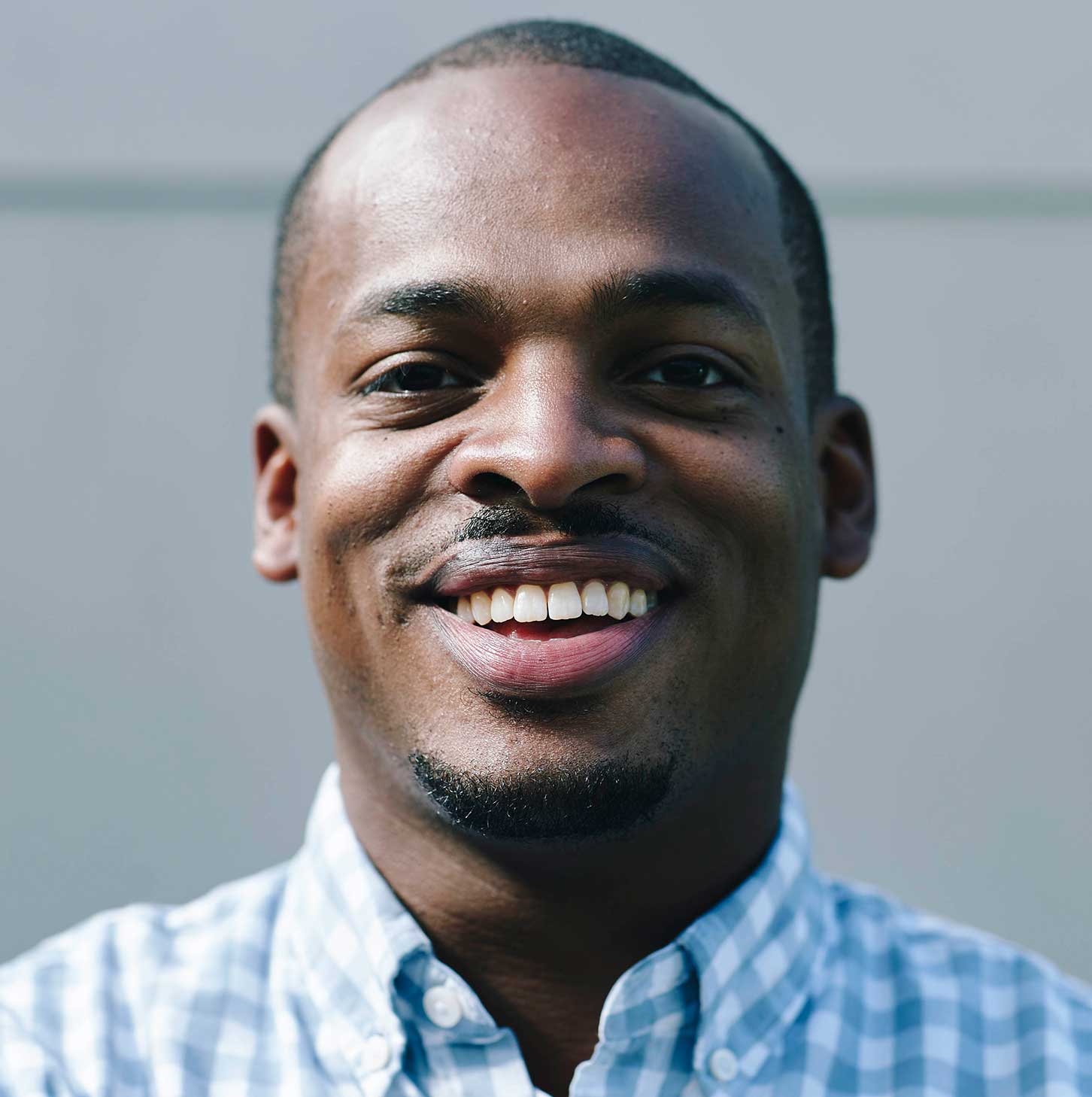 Already a program manager at Collins Aerospace, aviation engineer Shaun Humes sees the Iowa MBA as fuel to accelerate his career.
---
Shaun Humes vividly remembers the day his career got ready for takeoff. During a mentoring event, a program manager who Shaun had long admired mentioned the Executive MBA he'd just completed at Iowa. The experience was life-changing, he said. Not only did he gain deep business insights, but he also developed a network of invaluable connections with top-tier professionals.
Shaun decided that night to pursue an Executive MBA himself. "If I'm serious about my goals to become a high-level leader," he thought, "I need to act on them."
Today, Shaun is a program manager for the Boeing 787. And he's had his own life-changing experience through the Iowa MBA. Here are four things he credits with making his career soar.
#1: Courses that instruct and inspire.
In his Marketing Management class, he "learned a ton" about how marketing is all about offering customers what they need at the right time. It's a concept he applied immediately to a pricing project for the Airbus A220.
His course in Human Resource Management gave him a framework for hiring people who truly match his organization's goals and market needs. And Macroeconomics offered fascinating lessons from the 2008 financial crisis at a 30,000-foot perspective he hadn't gotten from undergrad economics.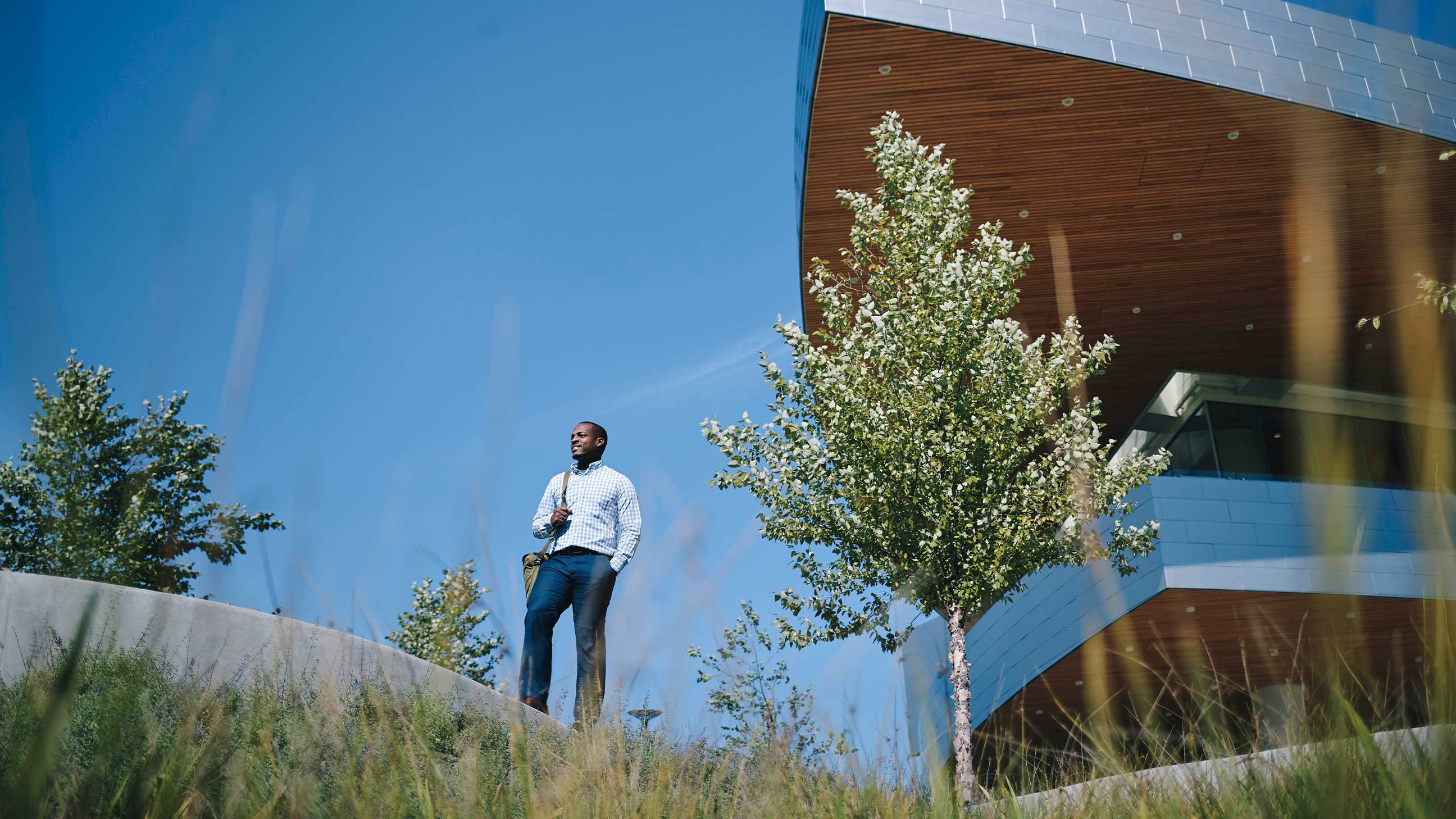 "I didn't expect to have my eyes opened to the greater world of business as much as I have."
#2: Classmates whose experience enriches his.
Shaun loved the chance to study alongside professionals who were living what he was learning.
"I can't think of a single class in which I didn't think, 'Wow—they've been through that?'," Shaun said. "It brings the material to life."
His cohort includes executives who work everywhere from startups to Fortune 500 companies. "And every one of them has an amazing story," he said.
#3: Professors who get what he was going through.
At orientation, a professor asked all members of the cohort to write letters about their dreams to their "selves of the future"—letters she collected as soon as they were written. One day halfway through the semester, the letter arrived in the mail just as Shaun was struggling to balance classes in statistical analysis and marketing with the demands of job and family.
"Reading my message to myself at that point was super-special," Shaun said. "I had written something along the lines of, 'I've come through adversity to get where I am today. Nothing can stand between me and my dreams.'"
#4: A support group to last a lifetime.
At the end of his first semester, Shaun's small group was up against a 50-page statistical analysis report.
"Most groups would have crumbled under the pressure and started bickering," he said. "But we got together in a conference room, sat down, ate, joked, laughed, and powered through together."
Their grade: an A.
It was yet another experience that would elevate Shaun both professionally and personally.
"Camaraderie can be an important part of excellence—you can burn out if you put too much pressure on the team or yourself. The folks in my group formed a tight bond that will be there for me the rest of my life. We've been through a lot in the program, and we've achieved a lot, too! I cherish that."