How soon can your ROI reveal itself? For Terry Rosendahl, the Iowa MBA payoff came in quick promotions.
---
What's the ROI of an EMBA?
For Terry Rosendahl, the Iowa MBA payoff came in two quick promotions before he even finished his degree: from sales director to vice president and then to president of the company.
Why did an MBA appeal to you in the first place?
As our company grew, my role and responsibilities grew within the company. It got to a point when I didn't have some of the background I needed to continue to move up to executive-level management.
Why choose the Executive MBA and not a more traditional program?
I didn't want to quit my job. I wanted a program that fit with my family and my life. The Executive MBA is a faster program and everything is set up for you. You'll get all the classes you want to take.
How did the Iowa MBA help you do your job better?
An HR class helped me craft questions and processes for interviewing people to make better hires. Rather than just than sitting down with a candidate and later saying, 'I like this person' it forced me to dig deeper and ask more pertinent questions to make smarter decisions.
"I applied things from class right away. Learning supply chain metrics in class let me immediately apply those principles to our own business. The metrics made Excell Marketing more efficient and successful in how we handle our distribution process."
The classmates in your cohort are engineers, insurance execs, scientists and more. What's the value in this mix?
In some ways, you learn as much from your classmates as from the professors who teach the class. From the dialogue and interaction you have on wide-ranging topics in business today, you can gain perspective from the banking industry—or from lawyers or nonprofits—that is tremendously helpful.
You lean on their experiences. You talk about what they did in similar situations. They might have achieved a good result—or it might be 'Boy, we screwed up! We should have done this.' You can connect the dots of how it could affect your business.
In the Business Integration course, you started a PC company as part of a global business simulation. What did you learn?
That simulation is a crash course in starting and operating a business. You learn that you need to make decisions very quickly and work as a team.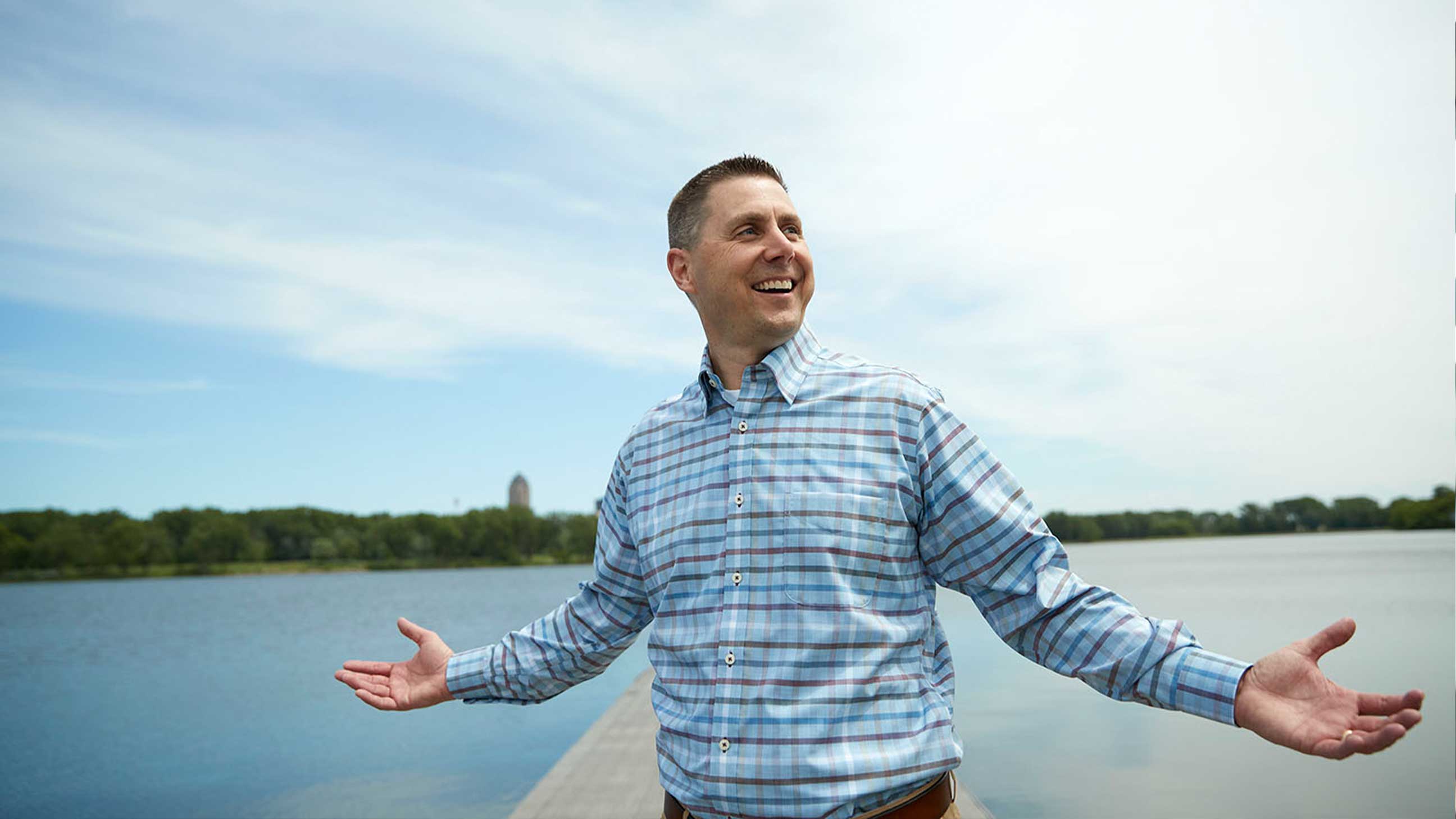 "I went in to the program to learn about the accounting side of business. But I've been surprised about the soft skills I picked up. It's not just nuts and bolts of financial accounting, even though you'll get that. I learned a lot more than just the piece I was planning to learn."
For all those decisions you make, you determine very quickly if they were right or wrong. You think, 'Oh, shoot, we should have added this component' or 'We shouldn't have built that plant in China.' It was fun because you were with your group intensely for several days.
What's your secret for balancing work, family, and study time?
I spend my day at the office, then I go straight to the library from work. I'll be much more productive in two or three hours at the library than I would be in five or six at home. For me, that has worked.
Tippie manages the little details for Executive MBA students. What's the advantage of this concierge-style service?
You don't have to worry about anything. You just go—and start learning.
You have to do the hard work of learning and putting in the time to understand the material. But the school takes care of everything outside of that.
Even down to the snacks, right?
We'd ask, 'Can you get teriyaki jerky? LaCroix sparkling water?' They spoil you to a certain degree.
We joke about it when we go on break during class weekends: 'I always eat three handfuls of M&M's at 3:00 p.m. on a Friday. Don't you?'