When Alejandro started at Iowa, he immediately knew that he was welcome. He paid that feeling forward by leading the Multicultural Business Student Association at Tippie.
---
When you see potential, let it inspire you
Alejandro came to Tippie ready to lead.
"I knew I wanted to build up my leadership skills," he says. "So I went into management for an explicit understanding of how leadership 'worked'—and to see what I could improve on as a leader."
To say Alejandro was a leader at Iowa is an understatement. He was a founding member of Zeta Beta Tau Fraternity. He became a peer mentor. He worked on the executive board of Students Today Alumni Tomorrow.
But revitalizing, and running, the Multicultural Business Student Association, is at the core of his U of Iowa legacy.
Toward the end of his freshman year, he saw the MBSA begin to die out. His sophomore year, he brought it back.
"They teach an entrepreneurial spirit here at Tippie and I've been able to bring that into the things I value—things I'm involved in outside of class."
In that spirit, Alejandro recruited new MBSA members, worked hand-in-hand with the administration, reached out to existing student groups, and developed new programming.
The response: support, encouragement, enthusiasm, and participation.
"I was always able to find the right resources to do what we wanted to do," Alejandro says. "I can't think of anyone at Tippie who didn't want to help in some capacity—or who didn't want to get involved."
When you have something that works, make it work for everyone
The support Alejandro received helped him to grow MBSA. And the more MBSA grew, the more of an impact it made.
"The most rewarding thing we put on was a Diversity in Business Summit," he says. "We worked with the undergrad program office at Tippie, and brought together a bunch of different students for what was, essentially, an open discussion. We talked about the environment we wanted to create here, what we've seen on campus so far, and what new perspectives we wanted to learn about. And we heard a lot of really great stories, from all parts of the population."
"It was one of the moments," Alejandro says, "that I thought, 'This is going to matter.'"
They used feedback from the summit to set programming for the year. Sometimes that meant celebrating international business—hosting a dinner with guest speakers working all over the world.
Sometimes it meant partnering with other campus organizations—celebrating Día de Muertos, or the Chinese Lunar New Year.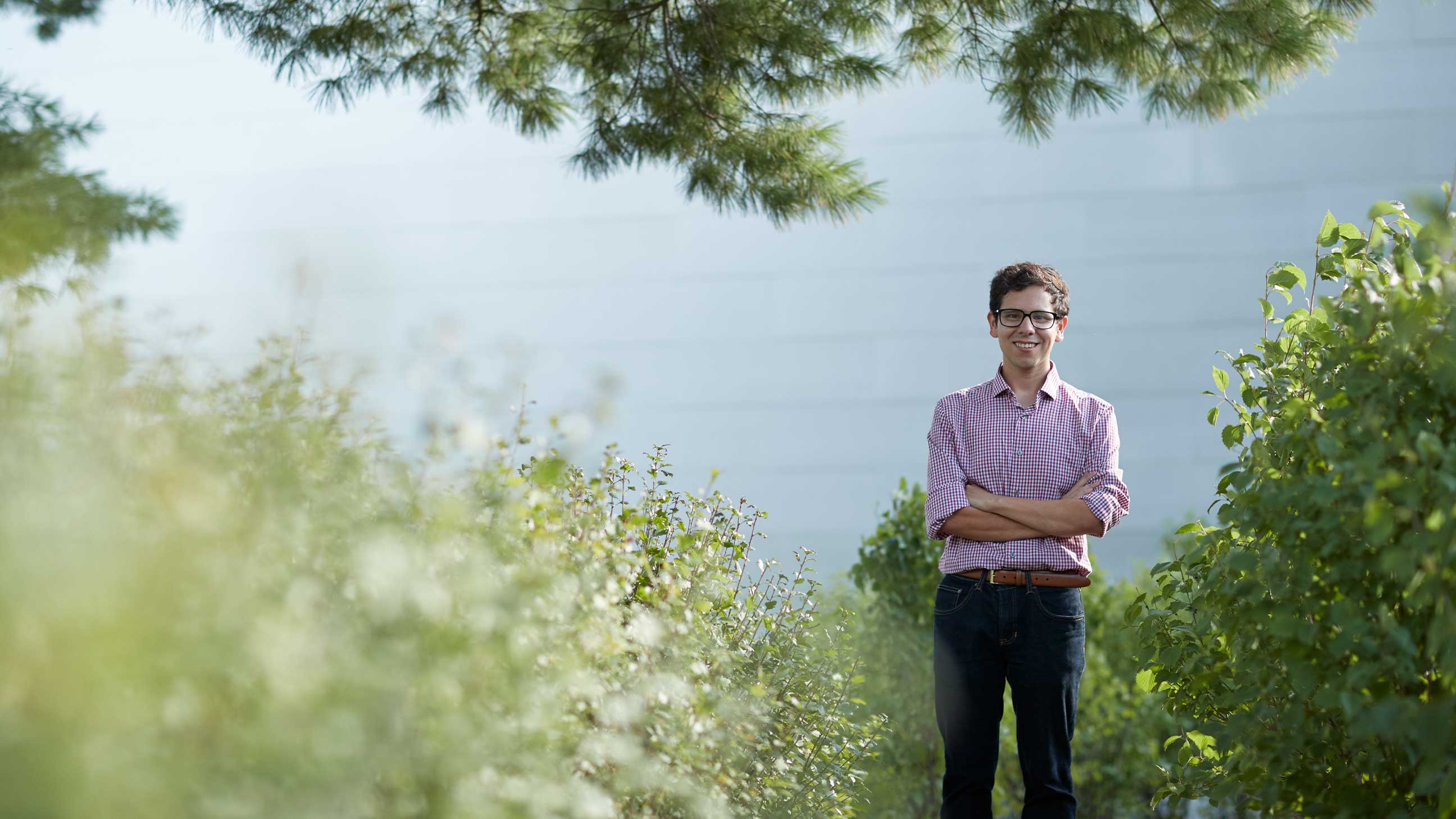 "I think it's important that all students, and their families, know they belong at Iowa. That's what I focused on during my years here. And I feel really lucky that Tippie was so supportive of that."
When you learn something new, let it motivate you
While the Tippie community was supportive, Tippie classes were challenging. Alejandro studied management and business analytics and information systems (BAIS)—both of which motivated him to excel.
"It's hard to explain exactly, but at Tippie, there's a lot expected of you," he says, "They're trying to really develop you to be successful—and that gives a perspective that ignites you."
His dual majors did just that—inspiring him to build relationships.
"The biggest help I've gotten from my courses has been networking skills," he says. "They focus so much on it—and as I've gotten involved outside of class, that experience has been really useful."
Still, as Alejandro continues to learn, he continues to grow, reflecting on what he's done already, in the context of what he's learned now.
"As I've gotten more into my management courses," he says, "it's given me a lot of perspective as to what I could have done better—while I was building up the MBSA, while I was building relationships with the people I was leading."
However, some of the most valuable lessons have come from Tippie as a whole—beginning in his coursework and echoing through his involvement.
"I've learned to focus on my time management, to structure my schedule, to market myself, and to make the right connections," Alejandro says, "and that'll be useful in anything I go on to do."
Looking at his success so far—it's safe to say it will be.