Tippie Analytics wins major international analytics award
The Tippie College of Business at the University of Iowa has been honored as one of the top colleges in the world for preparing students for careers in business analytics.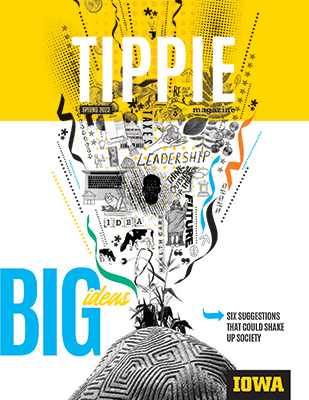 Tippie Magazine is published semi-annually for alumni and friends of the University of Iowa Tippie College of Business.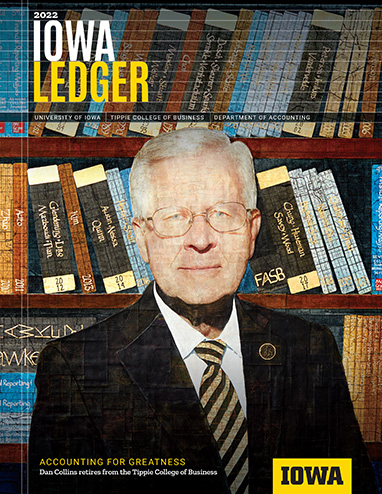 An annual publication for alumni and friends of the Department of Accounting at the Tippie College of Business.
Exchange is an annual publication for friends and alumni of the Tippie College of Business finance department.
Tuesday, April 4, 2023 12:00pm to 1:00pm
Investigate and research your market to become more informed and make better decisions. This workshop will highlight databases and common themes that help entrepreneurs identify trends, key players, and customers in your market. Taught by Maddi Brenner, Business Outreach and Reference Librarian, Pomerantz Business Library. 
Tuesday, April 4, 2023 12:00pm to 1:00pm
Although we've been using artificial intelligence-driven tools at work and school for years, few of them have shown the power of ChatGPT. Introduced just last November, the research and writing robot has already upended business and education, and continued AI development promises only dramatic changes in the years ahead. We can anticipate that this technology will impact all of our work in the future. In this moderated panel discussion, our experts will discuss the underlying technology that has lead to the evolvement of ChatGPT, its impact on higher education, the legal issues impacting the technology, and how it is already changing business.
Friday, April 7, 2023 1:00pm to 2:00pm
Topic: Two Decades of Low-Rank Optimization Big data matrices are often low rank, and so modern optimization algorithms often require the use of low-rank decision variables. Such variables also arise naturally in certain optimization problems, irrespective of the input data. As a result, over the past two decades, low-rank optimization has grown as a critical area of research in optimization and machine learning. However, enforcing low-rank structure on a variable gives rise to severe...
View more events
Get the perspective of leading women in analytics and learn about their unique challenges and opportunities.
A series of events providing insights and inspiration to women in business in Iowa and around the world.
A workshop dedicated to de-mystifying the field of business analytics and supporting emerging PhD students and post-docs.