When Alison Burchett graduated with a music degree, she had no idea that business analytics and an MBA would make her career sing.
---
Pivot from maestro to big-time data
When Alison Burchett graduated with her bachelor's in music from Iowa, she had no idea that business analytics would make her career sing.
Before she graduated, she landed an administrative job with a community music school, where she acquired new skill sets like tracking student database records. Ten years later, she redirected her career with data management leader Ruffalo Noel Levitz, where she manages technical operations.
Now she's balancing a full-time job while deepening her business expertise by earning both a part-time master's in business analytics and the highest-ranked part-time MBA in Iowa.
Alison shares how she's gaining the expert knowledge to become a complete business leader—along with a top-ranked credential to prove it.
How does a music major get hooked on data management?
There is so much about the study of music that is like data. Music set me up in the most beautiful way for where I ended up working next. Leading an orchestra is like a business situation. You're trying to move different groups of people in the same direction. They all have different skills, levels, and expectations, but we're all trying to move toward the same goal.
Through my 10 years at the music school, I developed a passion for managing its data. I ended up with this library of data management books. When I left the school in 2009, I took a job at an enrollment management firm that helps colleges and universities with recruitment, financial aid, marketing, and retention. I fell in love with data management and the technical aspects of the job.
What is your focus at Ruffalo Noel Levitz?
My team helps our clients by helping them manage their recruitment data more effectively and efficiently. If a client needs a data export or report that differs from our standard offerings, we create customized solutions for them.
The company is investing in new technology, much of it data management technology. I'm helping articulate our business needs to an IT development audience.
"I live in Iowa City and work in Cedar Rapids. The Iowa MBA program has the convenience, subject matter, and rigor that I need to be successful."
Why get both a master's and an MBA?
It became apparent to me—after working for nine years with data management—that I needed an extra credential. I knew it would be difficult to switch career tracks with just a music degree. When you're early on in your career, the path is really fuzzy. You don't know what you're supposed to do next. Once I decided to do the master's and MBA, it was absolutely clear.
As an MBA, I'd be more marketable and earn more money. And I was so excited when Iowa announced the business analytics program. This really is my specialty. The coursework in that program is something I do on a daily basis. Although the MBA offers business analytics as electives, those classes don't overlap with the graduate degree that much.
What courses have helped you the most in your job?
I'm working on a project at work that involves seeking out database systems that need to talk to one another and share data. Through my courses, I've gotten an understanding of the way architecture works and how different enterprise systems are structured. I wouldn't have navigated through this process effortlessly if I hadn't taken that database management class.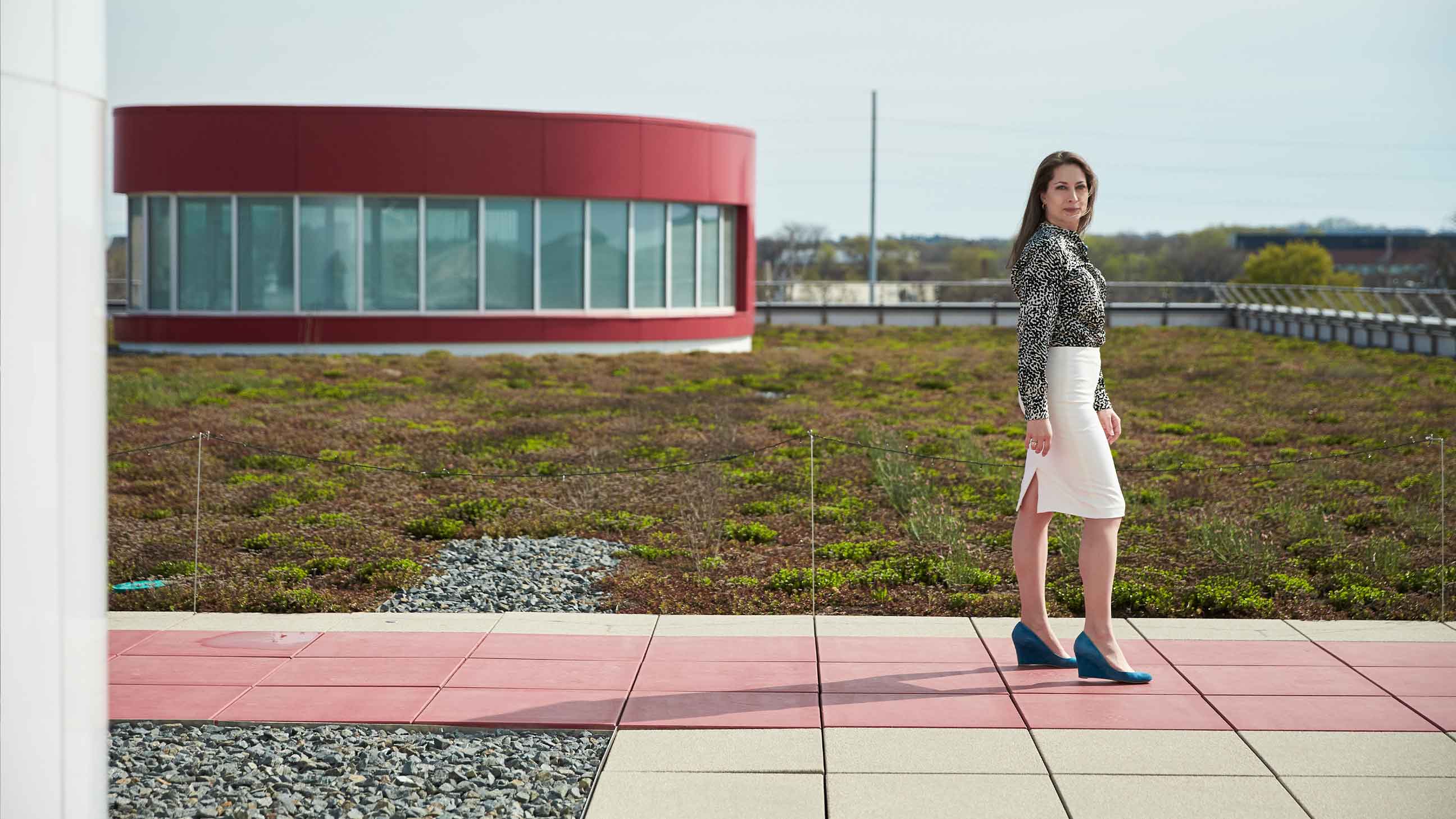 "Every single class has made me better at my job. The database design and management course, and Data Science, are the most perfect matches to what I'm doing now. I've got more tools in my toolbox."