After building a marketing research career at Rockwell Collins, Alyssa Borst Nielsen gained the skills to make her next move with an Iowa MBA.
---
Pivot from intern to analyst
Since graduating with a bachelor's from the Tippie College of Business, Alyssa Borst Nielsen has been rising through the ranks at Rockwell Collins—from marketing intern to senior data market research analyst to senior marketing manager.
Through her Iowa MBA, she gained the soft skills and financial acumen to drive business strategies and work more effectively with teams across the multinational aerospace company.
Here's how her MBA is opening doors for her career.
#1: Real skills for the real world
Throughout the program, Alyssa transferred concepts she learned in class directly to her day job.
Those new skills helped her land a promotion in her current cross-functional analytics role at Rockwell Collins. There, she evaluates marketing and consumer data to identify leads and drive business decisions.
As she's learned to work with broader teams across the company, she's focused her future on advancing into a more strategic role.
"I want to make a difference at Rockwell Collins. My MBA makes me more confident that I could effectively lead a team. I've gained soft skills from the program—understanding what makes people motivated and how to engage them—and analytical skills for assessing the value of investments more effectively."
#2: Try something completely new
At Tippie, Alyssa's building diverse experiences that could take her anywhere.
In her Contemporary Topics in Marketing course, her team helped a Chicago-based client hit its marketing goals. Their five-week digital ad campaign for Working Bikes—a nonprofit that repairs and redistributes donated bicycles locally and across the world—reached nearly 100,000 people. She helped design, monitor, and optimize the digital ads, raising brand awareness and driving traffic to the nonprofit's online store, which funds its global bicycle shipments.
Global Business Strategy gave Alyssa insight into how companies capitalize on their competitive advantage. During the course, she analyzed IKEA's strategic positioning—first its initial business success in Sweden, then how it later executed an international strategy. Then she evaluated Netflix's vertical-integration strategy to produce its own video content and found that their decision increased customers' willingness to pay for subscriptions. 
And that's not all. Alyssa and her team deftly managed a simulated manufacturing company in the Operations and Supply Chain class, and won first prize in the class competition.
#3: Make your schedule work for you
When setting her course plan, Alyssa took it at her own pace. She even removed time and distance from the equation with online courses.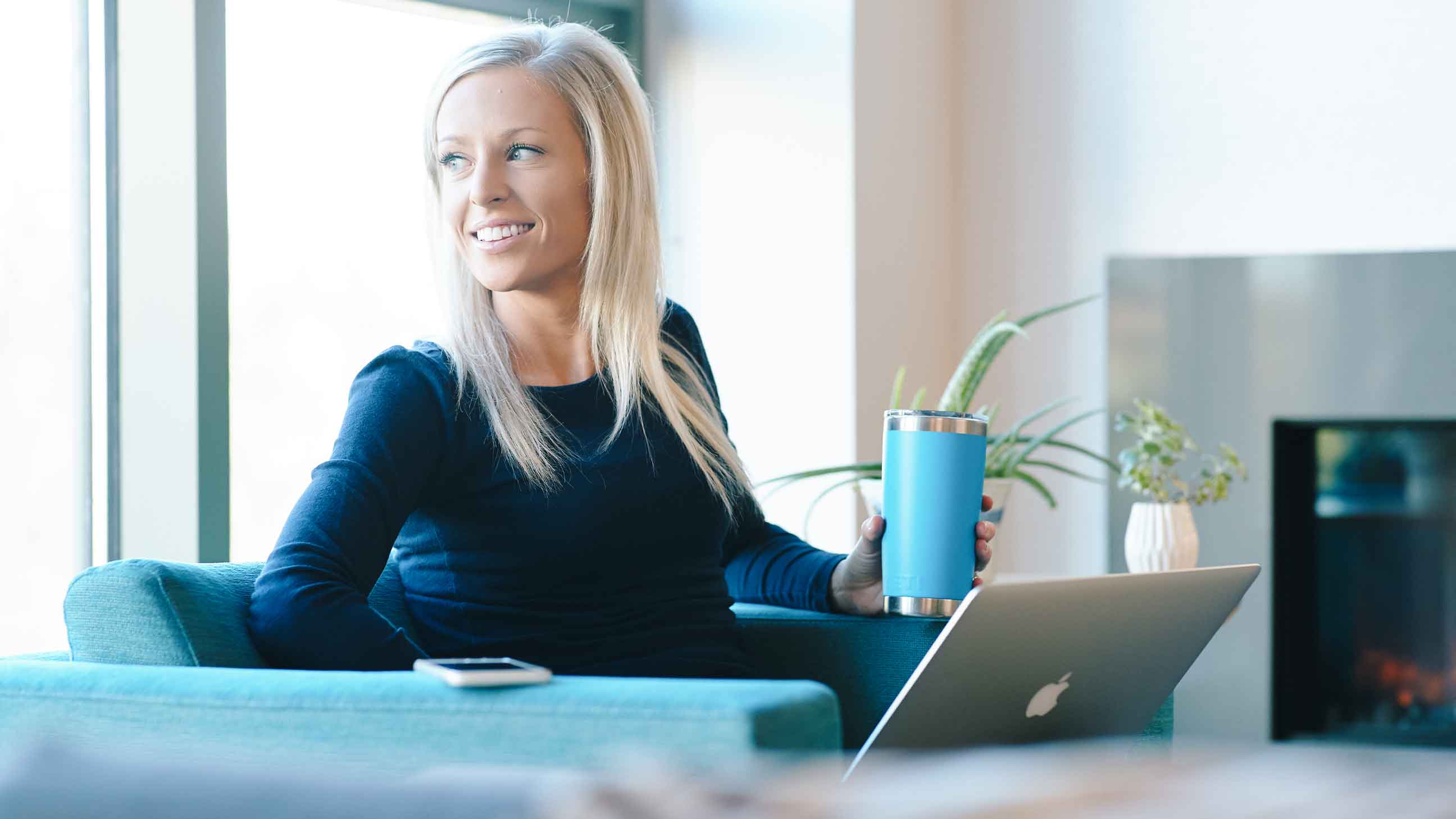 "The program is very customizable, so you can take a lot of classes at once or lessen your workload. I love online courses because they give you more flexibility."
Although a portion of her coursework was done remotely, Alyssa earned the same top-ranked Iowa MBA without missing out on relationships.
"There's the same level of collaboration online that there is when you're part of an in-person class," she said. "You can study when you want and where you want. I find the online structure to be more conducive to my style of learning."