Amanda Mead wasn't sure how to balance going back to school with being a mom of four and holding down a full-time position at John Deere—until she discovered the Iowa MBA.
---
Even though her manager encouraged her to add an MBA to her development plan, Amanda wondered how the coursework would translate to her actual job responsibilities.  
"A lot of people encouraged me to go for my MBA, but I wasn't sure how it would be applicable to my career. It's been surprising how much the material applies to both my current and past experiences."
Learn how she fit an MBA into her busy schedule, and where she found the most value.
Prioritizing what matters most
Amanda knew that to hit her goal of earning an MBA in 2–3 years, she'd need to identify a program with exceptional flexibility.
"An in-person program requires a large time commitment for driving back and forth to class. That's why I was only considering online programs when I started looking."
As she examined her options more closely, she discovered many differences in the details.
"When I did some research, I realized that a lot of schools require on-campus time even in their online programs. I also had to consider how long the classes were, how many classes were required, and the amount of credit hours I would need to graduate. Some programs you could get done in two years, and for others, that wasn't realistic or even possible."
It didn't take long for her to find that Iowa's MBA program was by far her best fit.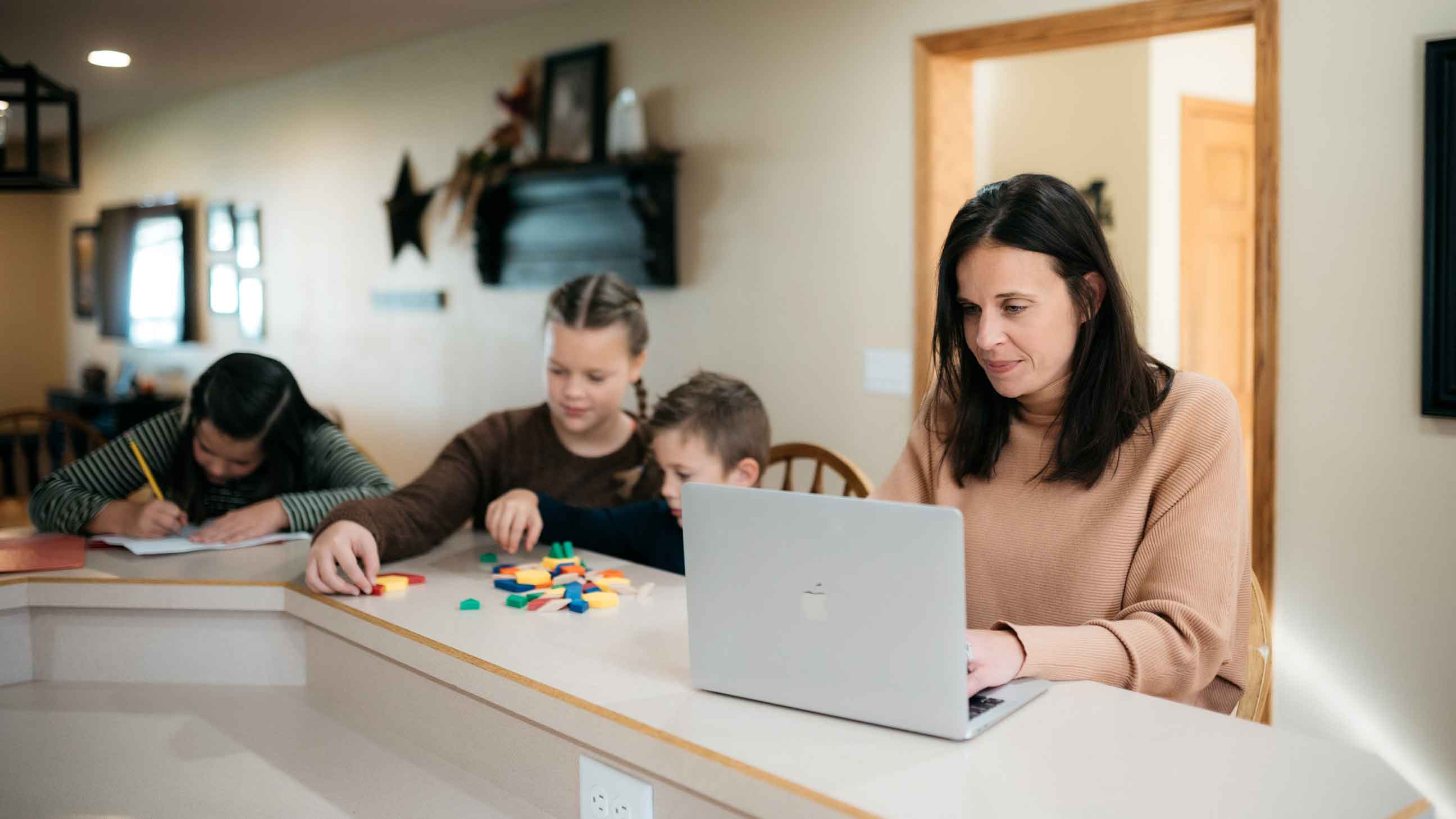 "In Iowa's program, I'm able to organize my schedule so it makes sense from a home life and work perspective."
Seeing an immediate ROI
Amanda also soon realized that the Iowa MBA curriculum dovetailed nicely with her work at John Deere.
"I started my MBA when I began my operations role, and it was interesting how much it applied to my current and past experiences. Now I'm in continuous improvement at John Deere, and a lot of the discussions that we have still apply to my work."
In Corporate Finance, she expanded her ability to speak to aspects of the business outside of her current scope. From OROA to SVA, she's not only learning critical terminology, but also how she can have an impact across functions.
"When I go to our financial meetings, I can actually apply the knowledge I gained in that class. I have a better understanding of the metrics, and I can add to the discussions around those things. Some of the great value of this program is that it provides an overview and high-level understanding of a lot of different areas."
Making quality connections
As she progresses through her MBA courses, Amanda continues to be surprised by the accessibility and involvement of her professors, and the ability to easily collaborate with her classmates.
"I've had fantastic professors who are very passionate about what they do. That makes the online learning environment so much better."
She's also found it easy to connect with fellow classmates, even virtually.
"Using Zoom teleconferences has been really effective. I've had some great brainstorming sessions with my classmates. The technology that's available with shared documents really helps us as well."
Now she's attending college at the same time as her oldest daughter (18) and teaching her younger children how to use Zoom for their online school. She's networking with peers, deepening her understanding of business, and learning skills she can apply today and well into the future.
"Iowa's MBA program has allowed me to become a stronger and more valuable employee, and I think that's important to everybody."