Chad Breuck balanced a promotion to VP and having a third child with flexible courses that maximized his exposure to new skills, new industries, and new approaches.
---
Pivot from self-starter to self-investor
Career success kept Chad Breuck at the same company. But that didn't mean he always wanted to do things the same way. An MBA offered the chance to explore different approaches and learn new methods without all the disruptive hassle of switching companies or relocating.
While adding MBA classes to a full-time work schedule is never easy, Breuck managed to tackle the degree, his job, and a third child by slowing down his coursework when he needed to spend time with a new baby, then ramping up his course load when he was ready to roll through.
"I like to think I'm in a pretty unique business, but we all face the same problems, and it was valuable hearing the different ways other students attack those problems and how their companies have facilitated that," he said. I could come back and see what we can do to make our company better."
See what an Iowa MBA gave Chad to ready him for the C-suite.
You'll be ready for whatever comes next.
What skills will you need after your next promotion? Breuck took ownership of his own training and development by enrolling in Iowa's MBA program. With his ambitions placed on the executive suite, he enrolled in school to make sure he was learning at the pace he wanted.
"I didn't have other work history at additional companies," he said. "There's a way to do things here, the company's way, and I felt like I needed some exposure through networking and academia to help me further my career."
Aiming high? Pack on the skills for the big role ahead.
A great employee can specialize, but a great leader needs more bandwidth. Breuck anticipated many of the analytical skills he would need, but he was surprised to find soft leadership skills in the program that felt even more valuable.­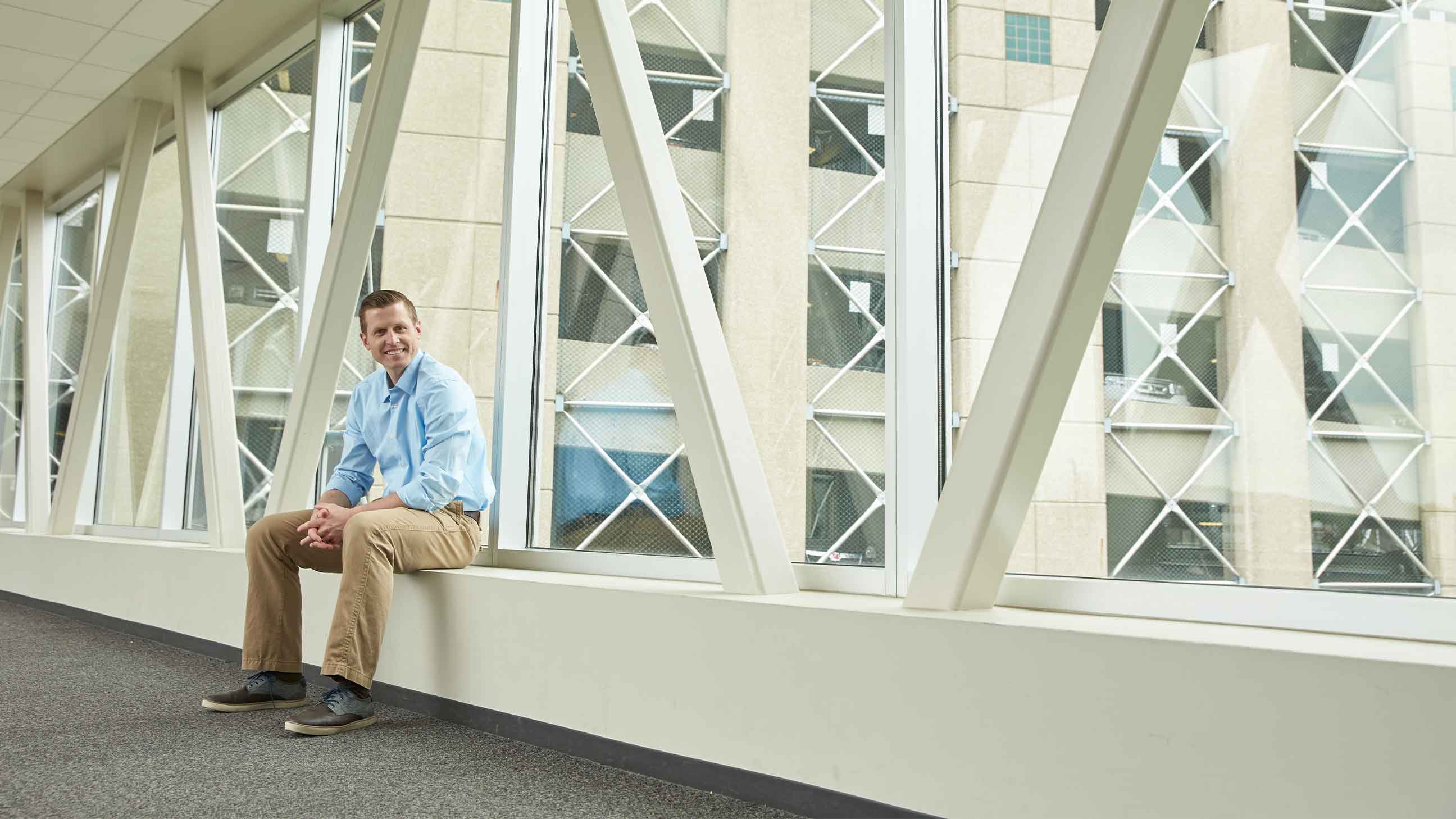 "I knew as an exec I'd need more financial acumen, economics, and statistics to help me make better business decisions. And, especially as I went through the program, the more theoretical, subjective classes were even more valuable than the numbers and data."
It takes more than be­­ing an organized manager to be a great leader.
As a young employee, Breuck got things done by doing the work himself. As he grew into leadership roles, that wasn't an option. An MBA helped him adapt to larger team leadership, inspiring teams to do better work and finding the best roles for those around him.
"Now I have that knowledge of how to take advantage of people's strengths, to look for what they're good at and what they enjoy, and help them become more engaged. Maybe it's not that someone's bad at a job; maybe they're misaligned."