Deanna Kwon earned her undergraduate degrees in psychology and economics at the University of Iowa—and kept her Hawk flag flying through Tippie's dual master's degree program in Business Analytics and Finance.
---
Twice the opportunity
Originally from South Korea, Deanna Kwon came to the University of Iowa to earn bachelor's degrees in psychology and economics. She enjoyed her time on campus so much that she decided to keep her Hawkeye flag flying by going for her master's at Tippie.
Getting on track
Deanna began the second leg of her journey in the Master of Business Analytics program. And while she was initially worried that she might struggle with an unfamiliar subject, she quickly found her footing.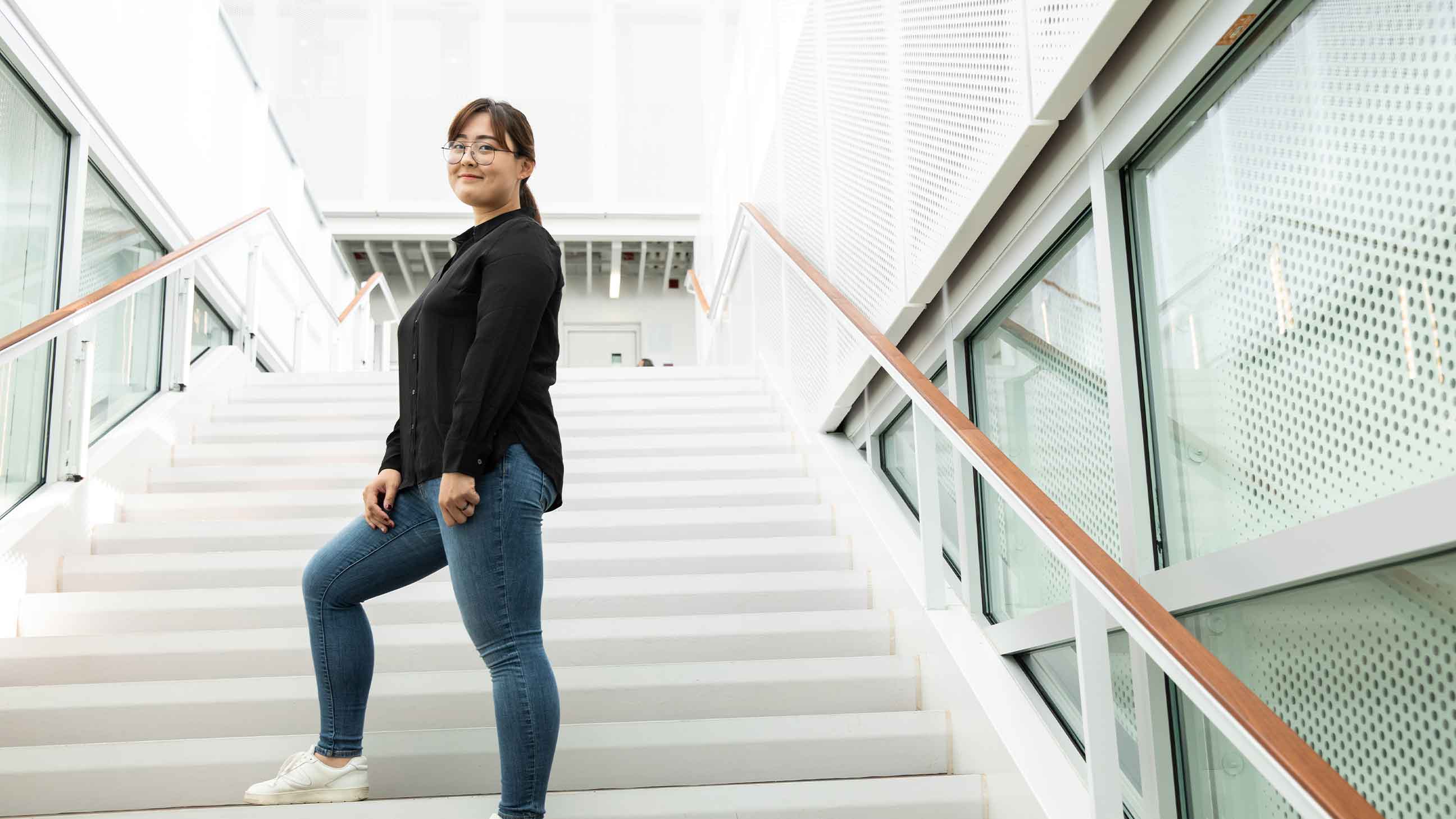 "The MSBA program has a balanced mixture of everything from programming to quant and qualitative analysis. It was a very easy transition even for people like me who don't have a background in analytics."
She added finance during her second semester, officially stepping into the dual-degree track.
"The language of business is finance," she explains. "Most companies are focusing on profit maximization, and I wanted to understand more about that world and add to it as an analyst."
Real world impact
Although she hasn't completed an internship just yet, Deanna has had the opportunity to test her skills in the real world in her Analytics Experience course. She worked with two other students on a project for a small FinTech company that incorporates programming into portfolio management.
"My team had a variety of strengths. I was the only dual degree in finance, so I brought that knowledge," she explains.
The team was tasked with finding a way to extract critical information from a large volume of financial documents and export it into Excel. They used research, machine learning, deep learning, and AI methods to develop an algorithm prototype to help the company better organize the information.
"Every company has their own format for documents. This company wanted a type of robot that would organize their data without their employees having to go through 80-page papers manually." She continues, "We taught the robot to look for keywords and extract the relevant information."
Get in early
Deanna recommends speaking to an advisor earlier than later to find out which degree track aligns with your career goals.
"There are supportive advisors here that students can talk to and plan their track to connect it to the career they want," she explains.
And while it took her until her second semester to join the dual degree program, she's confident it will set her on a path to professional success. Already a U.S. citizen after spending time in the Army, Deanna plans to continue her career in California post-graduation and hopes to focus on quantitative analysis for a FinTech company or bank.
"I highly recommend going for the dual degree. It's only one more semester, so why not?"