Diana chose Tippie because of its prestige as a business school, but stayed because she found a home within the university and Iowa City.
---
First to college, second to none
Diana Hernandez has a plan: get a BBA in marketing, study abroad in Spain and Italy, then graduate early and go to a big city to work in the fashion industry. All while working internships and participating in student organizations.
She decided to become a marketing major after realizing she had a knack for sales during her retail internships. Her devotion to fashion and consumers made marketing an easy choice.
"Marketing provides a creative aspect to business and is a great major in which I can study the things that trigger customers' attention to products."
Diana chose Tippie because of its prestige as a business school, but stayed because she found a home within the university and Iowa City.
"Tippie provides its students with not only great professors and classes to prepare for the business world, but real-world experiences and leadership opportunities that lead to networking with different groups of people."
Those real-world experiences include working various internships, networking in student orgs at Tippie, leading first-generation students for BizEdge, and studying abroad.
"Being able to network, demonstrate leadership qualities, and manage time are key roles in the fast-paced, big-city setting that is the business world."
But when Diana Hernandez first came to campus, she was overwhelmed with homesickness. She was the first in her family to go to college and came from a small high school, where she was accustomed to recognizing every face she saw.
Diana fought back against the isolation by diving headfirst into activities at Tippie.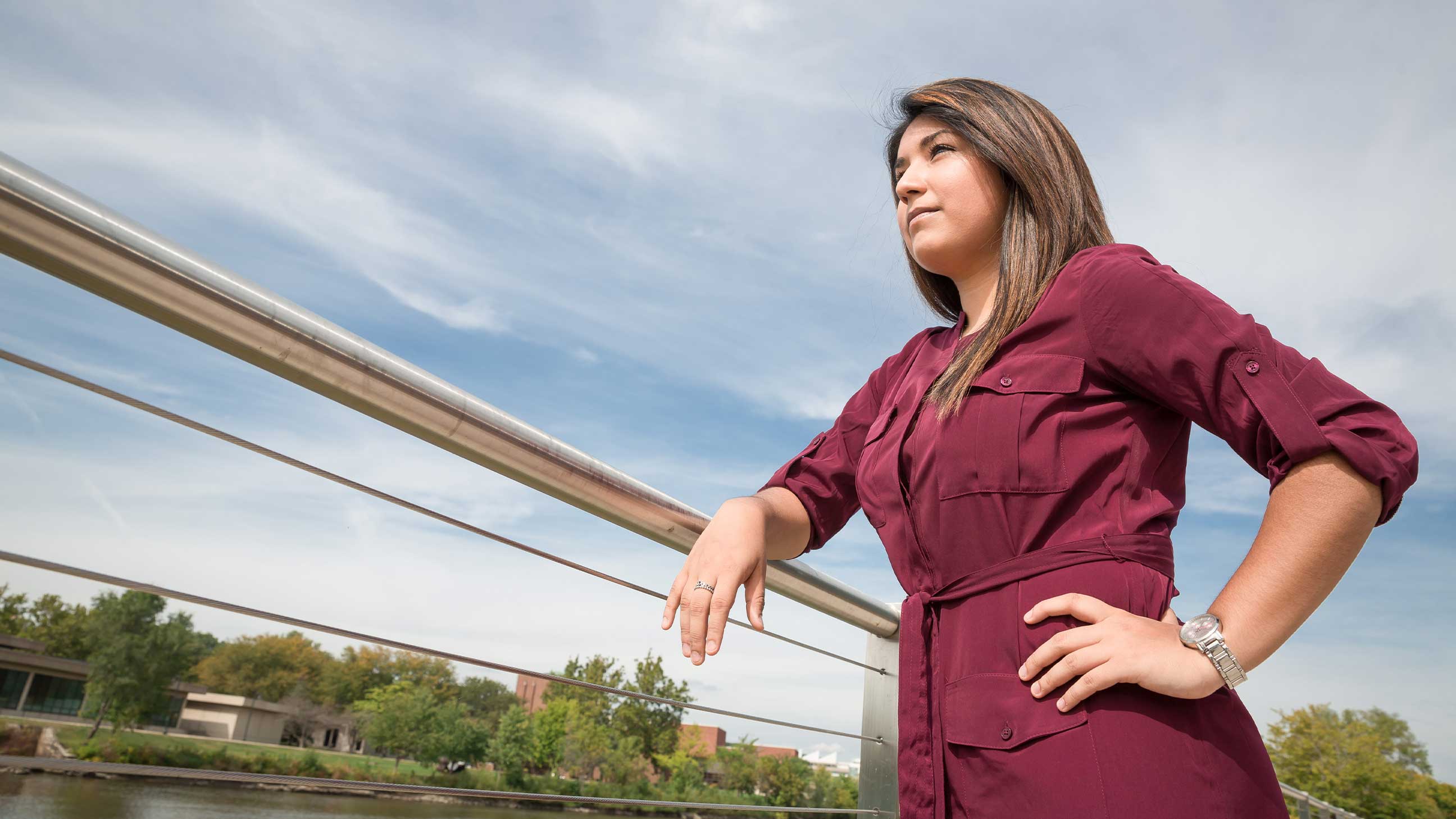 "Getting involved on campus was the greatest thing I could've done to overcome being homesick. Student organizations helped me meet some of my best friends in college, making it easier to be away from home."
But student orgs gave Diana more than friendship. Alpha Kappa Psi helped her network with other students and faculty, creating professional connections she'll use her entire career. And her involvement in the Business Student Ambassador Organization helped her learn how to juggle priorities and come out on top.
On top of balancing her schedule, she enjoys combining her love for fashion and customer service in her various retail internships.
"My internship helped me realize that I love working with people," Diana said. "I've learned what I have strengths in, what I could improve on, and most importantly, what truly interests me."
For Diana, fashion is about individuality and making a first impression. But the most rewarding part is helping someone create their own unique style—something she's been able to do at each of her retail fashion-focused internships.
"I enjoy that one-on-one interaction with customers," Diana said. "It allows me to constantly think on my feet and keeps me moving."
After graduation, Diana plans to work in the corporate side of the fashion industry as a market analyst, uncovering future trends and sharing them with customers.