Associate Professor Jeffrey Ohlmann merged his interests in big data and athletics to help launch a new academic track that has tripled in size.
---
When sports meets big data
For years, Business Analytics Associate Professor Jeffrey Ohlmann used big data as a hobbyist to form the perfect fantasy football team.
Then Ohlmann leveraged his interest in how corporations slice and dice consumer data to help launch a new track that focused on big data skills. Three years later, the business analytics and information systems major had tripled in size.
Inspired by Moneyball—where big data intersects with athletics—Iowa grads have carved out a sports analytics niche and landed top jobs at the PGA and Denver Broncos.
Tippie's management grads were always in high demand, but Ohlmann started seeing employers in all industries wanting more analytical skills. In the sports arena, companies like ESPN created large stats and information departments to improve market share.
"They spend a lot of time thinking about ways to use the data they have to entertain or inform their customers," he says. "This has also spread to sports franchises trying to evaluate players or trying to determine game strategies."
As one of the first scholars to study sports league drafts, Ohlmann's initial research grew out of a course project with then-student Matt Gibson, who developed an algorithm-based mobile app that helped fantasy football drafters overcome the handicap of not knowing which players were available in future rounds.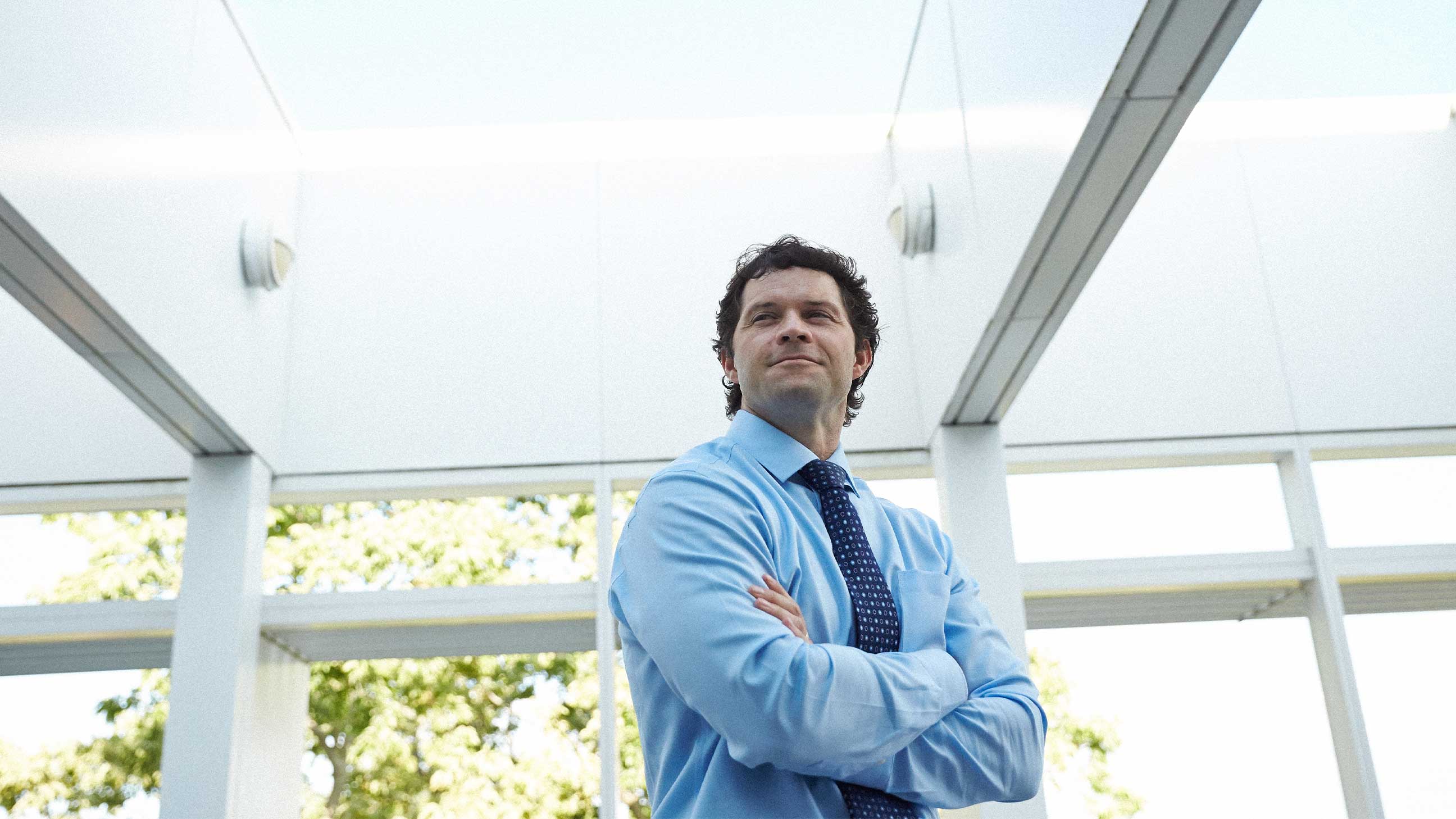 "You can make the best decisions and not end up with what you think is the best outcome. You can do everything right, but the player you end up selecting could tear up his knee and be out for the rest of the season. That's uncertainty you can't anticipate."
Even with this uncertainty, some app users reported winning thousands of dollars in various pools. "It did fairly well because it was the only product that was technically sound," Ohlmann said.
Now Ohlmann is working on a model to simulate an actual NFL draft, a more difficult challenge.
"In the fantasy football setting, you're talking about a one-year draft, and you pick new players every year," Ohlmann said. "In the real NFL, you're projecting out over a career, which may be anywhere from one to 10 years. There are salary cap issues, personality issues, more uncertainty. Rather than trying to prescribe or optimize the draft, at this point we're just trying to do a good job of simulating the possibilities."