Jill Mansheim became a digital marketing expert through an internship and now strategizes at one of the world's largest media networks.
---
Negotiating her way to the top
What is it like to direct advertising for Airbnb, the third-most valuable startup? Ask Jill Mansheim.
When Jill was comparing colleges, she was searching for a top-notch school that would take her career to the forefront of business.
Find out how a strategic marketing internship with a Fortune 500 media company positioned Jill for a role leading advertising for two emerging worldwide brands.
#1: Find your passion
After she decided on Iowa, she declared management as her major. But she triggered her passion when she took her first Intro to Marketing course, followed by Advertising Theory, where she created an actual advertising plan for clients.
"What I really love about marketing is that there is a certain art to it that you don't get from the other aspects of business," Jill says. "I get very passionate about the ideation process and the fact that there's not always one right answer."
"Your first step is figuring out your goal," Jill continues. "Once you know what you want to do, there are a lot of resources at Tippie and people who are willing to help you."
"I took that first marketing class. I realized what I wanted to do. I went for the internship. From those experiences, I continued to pivot and find people who were happy to help me in the network."
#2: Learn how to negotiate
Pay attention now because it will come in handy later! How do you get what you want while strengthening relationships? In Dynamics of Negotiations, Jill grappled with real-life simulations of tough negotiation situations, but she wasn't sure how it was going to pay off for her career.
"But in my first job, I was negotiating digital advertising on behalf of a Fortune 500 client with major media companies like Viacom," Jill says. "To be able to understand from a more holistic picture of how to negotiate, but also the individual tactics that are used, was really helpful."
#3: Dig into your Tippie network
Jill uploaded her resume for a strategic marketing internship with Cartoon Network, dropping her application into Turner Broadcasting's vast resume bank. She wondered if she would ever get a call back. That's when the Tippie network kicked in.
Through Iowa's Young Alumni Board, she reached out to a Tippie alum who worked in sales for the Atlanta-based network, and he downloaded everything she needed to know about the company.
Shortly after, she was helping Cartoon Network answer questions like "how do we bring on more advertisers based on our programming?" Her response: acquire on-air and online promotions for blockbuster young-audience movies like the Transformers, GI Joe, Astro Boy and Monsters vs. Aliens.
"He helped me dive into researching the company before I had my interview," Jill says. "I later found out when I was talking to the manager who had hired me that one of the things that had impressed them so much was the amount of knowledge I had about the network and the amount of time I had spent researching them. I don't think I would have been able to dive that deep in my interview, answer the questions thoroughly, and get my internship had I not had the Tippie connection."
#4: Accelerate to the top
After taking a second internship at Legacy Marketing Partnerships following graduation, Jill landed as a marketing associate at Starcom MediaVest Group, one of the largest media networks in the world.
In just five years, she rocketed to the top as the global associate director, focusing on emerging global brands Airbnb and Houzz.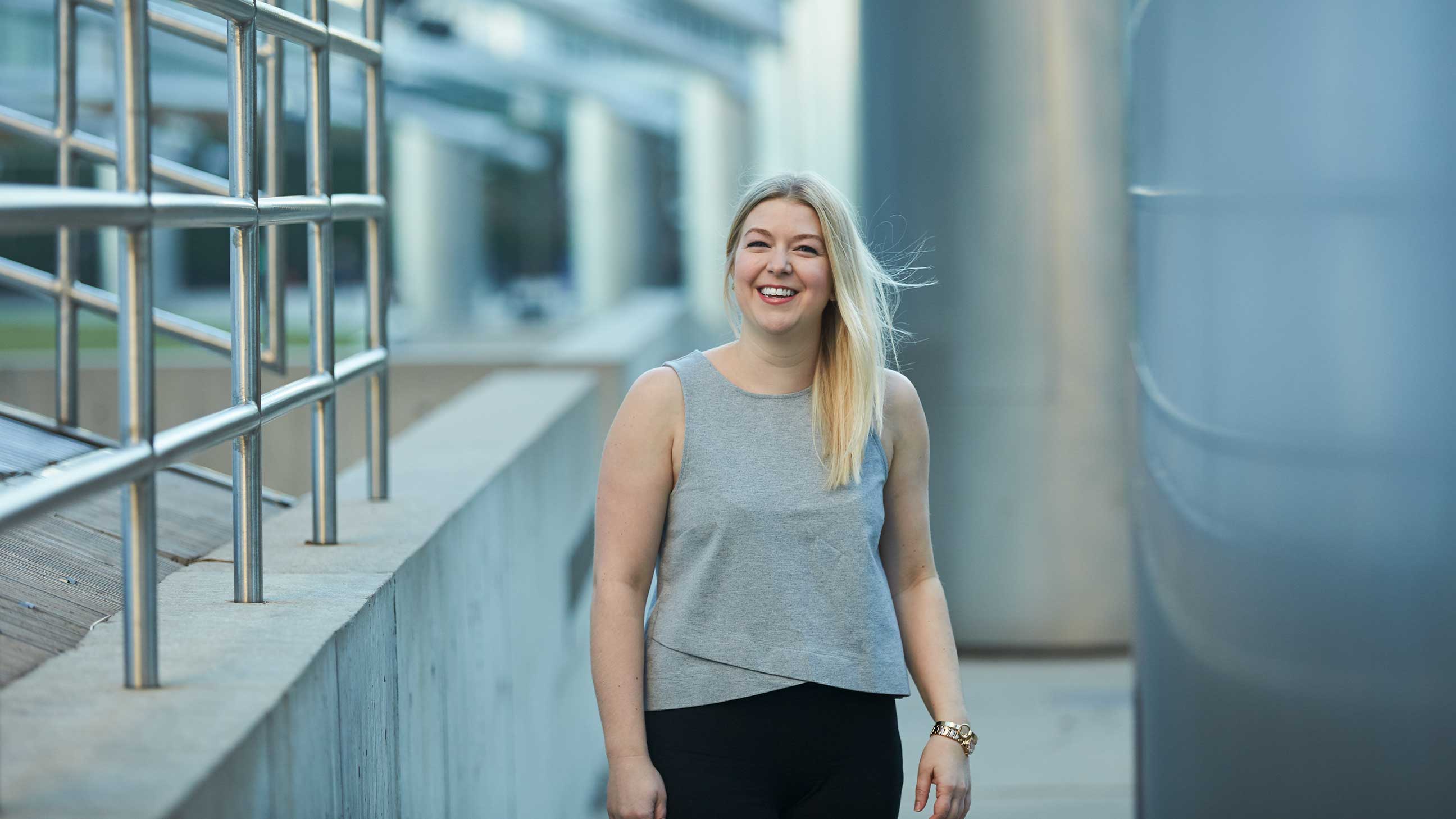 "When I first started out, I was heavily focused on digital advertising, negotiating, buying, and placing advertising in digital environments that were right for our audiences. Now I'm focused on bringing great ideas to life—driving strategy and making sure that our advertising is targeting and resonating with the right people."
#5: Prepare to drive cutting-edge business
Working with tech-savvy brands like Airbnb and Houzz, an online platform for home design, that are still in their startup phases requires Jill to take different approaches in advertising.
"Even though both brands are cutting-edge brands who have a foundation within technology, they also generally need to drive awareness," Jill says. "They're both very innovative companies that are disrupting traditional companies. There's a lot of cool opportunities to work with them from a digital standpoint and explore things like virtual reality or programmatic digital buying—things that are on the cutting edge. But at the same time, they're also looking to do TV advertising because they need the broad awareness that marketing channel can bring to them."