After completing three internships and a semester abroad, Katelyn Wheeldon landed a dream job even before graduating.
---
Pivot from intern to Fortune 100 capital markets associate
Katelyn Wheeldon landed a dream job with PwC even before graduating.
After switching from marketing to accounting and finance, Katelyn took advantage of every opportunity on campus that would materialize her career goals.
Find out how taking on three internships, fine-tuning your interests, competing on a national scale, and studying abroad can really launch your career.
#1: Leverage your strengths
During her first year, Katelyn was set on majoring in advertising or marketing. She had launched her own gift-wrapping business in high school after winning a business plan competition, and she imagined her career path would involve expressing herself creatively. But when she took required courses in accounting and finance, she discovered her true strengths.
"While other people were struggling with accounting and finance, I was helping students in the courses," Katelyn says. "Then it clicked. I took that as a sign that I should pursue more technical skills. That's what led me to declare my major. I kind of did a 180 from where I started."
#2: Manage real financial assets
Katelyn really hit her stride when she took Applied Equity Valuation and learned how to evaluate companies, analyze stocks, and pitch their value to an investment board—all while managing Iowa's Krause Fund, an actual endowed equity portfolio. Students invest real money and compete with other universities for the biggest return.
"Real money is on the line. If you do your evaluation correctly, it could bring in more money to the fund. It's really neat that you're learning something in the same day that you're applying it to your model."
"You're basically a full-time analyst for a semester on top of your classes and everything else going on, so it does take a lot of work. Nailing the ending presentation and getting a really good grade in the class is something I'm really proud of. I talk to other students about what I did in the class all the time."
#3: Spend a semester abroad
Katelyn's interest in Brazil grew out of a college business course she took while still in high school. She came to Tippie with most of her General Education requirements completed, except for a world language course. When she found out that she could complete an accelerated Portuguese course in just one year, it was the launch pad for her five months studying in Florianópolis, Brazil.
"I really wanted to become fluent in Portuguese and develop an understanding for the culture of Brazil," Katelyn says. "When I got there, they were pronouncing words differently, using a lot of slang. It took a couple of weeks to really warm up to the language and get comfortable with what everyone was saying. I lived with a host family, and they would watch the news and tell me about what was going on with the government and economy. It didn't take me long to get acclimated."
#4: Diversify your business interests
As a first-year student, Katelyn landed a sales internship with Dardis Academy through Iowa's campus job and internship fair. In her intensive sales training, she learned how to approach someone when cold-calling about a product and how to finalize a sale. The next summer, she secured a financial analyst internship for Passage Global Capital Management, a wealth management firm in the Quad Cities.
"With Dardis, I became a more confident person," Katelyn says. "It's kind of scary to call someone you don't know and try to sell them a product."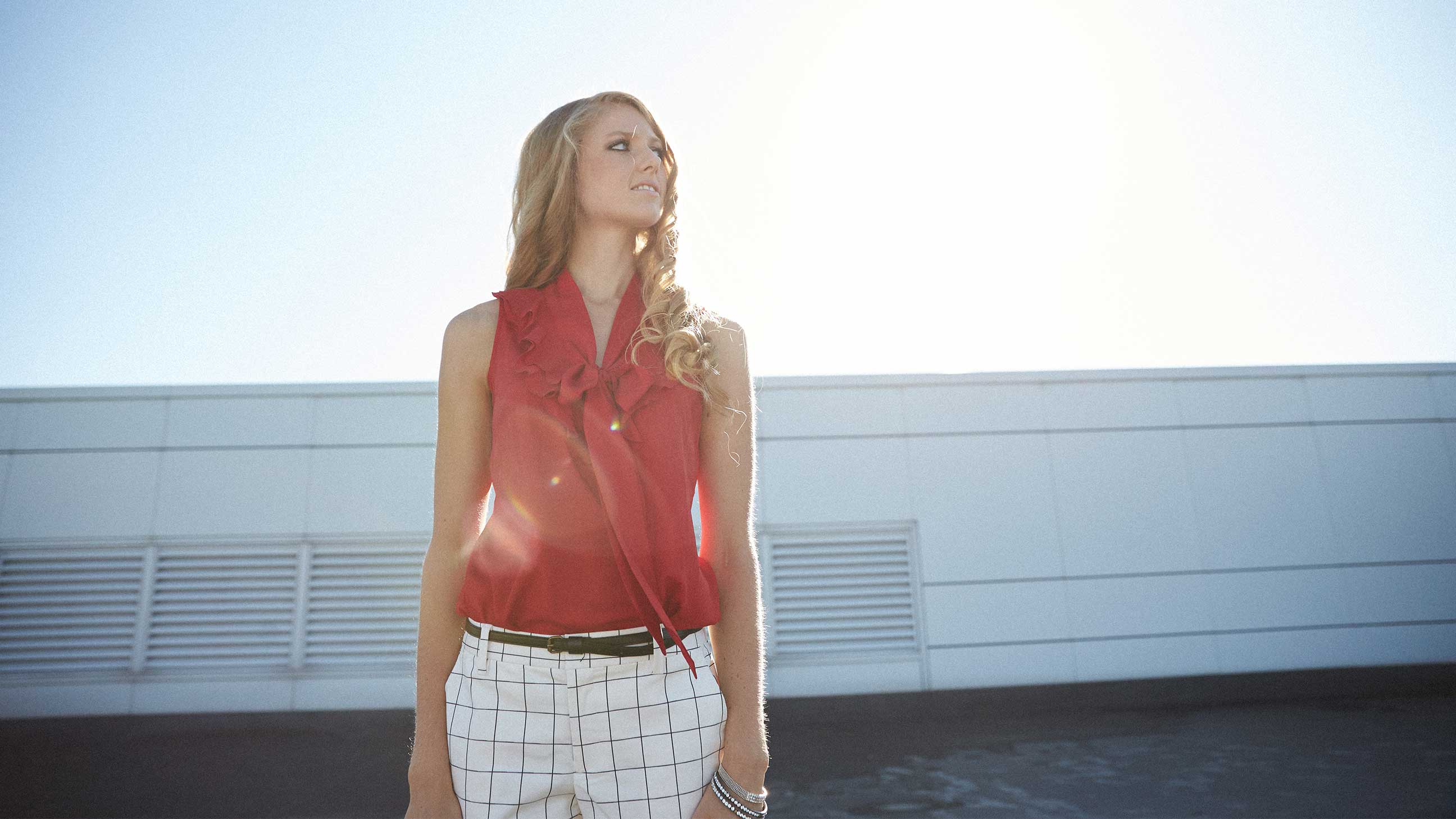 "After that summer, giving speeches in class wasn't so scary anymore, and when introducing myself to people at networking events, I wasn't so apprehensive."
"As a financial analyst intern, I got to see clients starting out their portfolios. I'd sit down with them and ask what they were saving for and how risk-averse they are in building what goes into an investment portfolio," Katelyn says. "I really liked that I was helping someone, a family, a couple, or whomever it may be, to save up and invest for a future goal—for retirement, for buying a boat."
#5: Negotiate your career
During her sophomore year, Katelyn got noticed at PwC's National Elevate career program, and received an internship offer to work at their Chicago office. She worked with everyone from first-year associates to partners, researching and answering complex accounting questions for clients. Now she has a full-time offer in capital markets waiting for her after graduation.
"Every day was different," Katelyn says. "We would work on a deal that involved a complex accounting question you could answer in a week. Or we might be on a deal that could keep going for the next year or two, and you're just working on this little piece of it. It was really neat to see how partners, managers, and directors would reason through some of these gray-area questions and who they called on for advice. It was a lot of responsibility and a very good learning environment."