Marilyn Pease was looking for a career that challenged her—so she decided on a PhD in Economics. Along the way, she found faculty, research, and a community that inspired her.
---
Beyond "boring"
Marilyn discovered Tippie while searching for a challenge. In pursuing a PhD in Economics, she set the bar high.
"After finishing undergrad, I taught English in Japan. I loved the travel, but the job itself was…boring. It solidified for me that I needed to be in a profession that really pushed me," she says.
And to get a career that pushed her, she needed a program that would position her to succeed. With a BA in Mathematical Economics, going farther in her field was a natural transition.
"My undergrad advisor put the possibility of a PhD in my head. After experiencing a job I didn't love, it was clear that econ was what I wanted to come back to."
So with the 'what' determined, she was left to decide on 'where.'
"I wanted to go to a good grad school, and that's why I chose Iowa," she says. "I applied to a few places, but the program here was small, and it was selective. You have a lot of opportunities to interact with the faculty one-on-one."
"At Tippie, the entire faculty has been supportive. Even people I've never worked with directly have come up from time to time and asked if I needed anything. That's special to the small program here."
The collaborative atmosphere was also present amongst her peers.
"You really tend to work together with your fellow graduate students at Tippie, and that can put you ahead," she says. "A lot of PhDs end up writing papers with the people they went to school with—having that environment to build relationships is really important."
The relationship that's been most important has been the one Marilyn built with her advisor. From her start at Iowa, she's found a mentor in, and formed a partnership with, Professor Kyungmin Kim.
"My first year, I had classes with Professor Kim. I loved the material, and we just got along. Having him as my advisor became a really natural fit," she says.
Since then, she's co-written a working paper with Professor Kim that, after a long process of promotion and revision, was chosen for publication.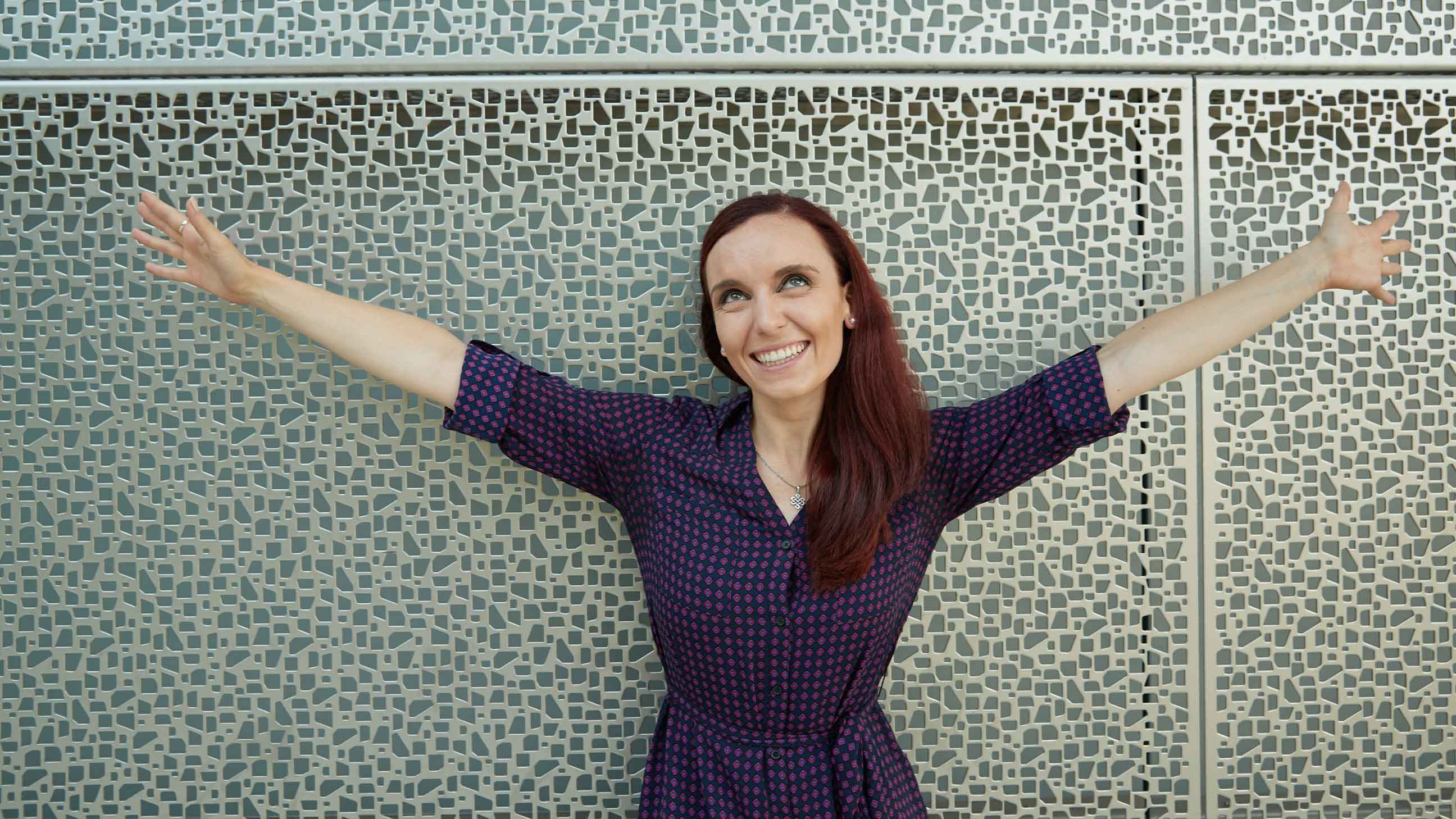 "I've learned so much working with my advisor here—especially throughout the process of trying to submit and revise a paper. He's an expert, and he's done this before—having him lead the process was invaluable. Really, working with him has just made me a better economist."
Beyond what's written down
But being a good economist is about more than what's on paper. To land your dream professorship, you'll need communication skills that make an impact.
"When I go into an interview, people tend to be impressed by the presentation and communication skills I've gained," she says.
PhD candidates in Economics all go through a similar hiring process. Applications are sent in November. First round interviews take place in January, and on-campus interviews follow.
On-campus interviews are far more than a simple sit-down conversation. They include 90-minute presentations on your research and an entire day of getting to know a school's faculty.
It's a long process. But Marilyn found it invigorating.
"When you're invested in your research, telling others about it isn't difficult," she says. "You get to talk about your work, and you meet all kinds of different people—some of whom you may work with someday."
Besides, when it came time to interview, she was well prepared—thanks, again, to the supportive community at Iowa.
"Throughout the PhD program, you have a lot of opportunities to present. Before you've finished your own research, you'll practice presenting on someone else's. It's a part of the process," she says.
"Faculty members at Tippie personally conducted practice interviews with me. It helped me know what to expect and what people are looking for on the other side of the table."
And with that perspective, plenty of practice, and a paper already published, what interviewers are looking for "on the other side of the table," they're sure to find it.
Beyond the curriculum
At Tippie, Marilyn's explored worldwide opportunities. Still, she's found herself a part of things that are distinctively Iowan.
She's presented her working papers across the country and abroad—attending a conference in Paris, and one in Vancouver a year later. She's applied for positions on multiple continents. A four-day trip to Hong Kong for an interview no longer strikes her as out of the norm. 
Jet-setting aside, her best memories throughout the program were formed back in the Midwest. 
"I've never lived in a college town," she says, "and I've been pleasantly surprised about the opportunities a large university brings—the concerts, the speakers, the events."
And while Marilyn knew she'd learn a lot at Iowa, she didn't expect that to include football.
"I didn't know anything about the sport when I got here. But I've had season tickets all six years. I even went to the Big Ten Championship in Indianapolis."
"It's been a part of my experience, part of the culture I didn't expect to love," she says, "and while a six-year PhD program is long and challenging, my experience here has also been fun."