After getting into Iowa's Hawkinson Institute, Michael built the connections to land an analyst job with a global investment bank Houlihan Lokey.
---
Pivot from unconnected to investment banking insider
When Michael Korobov was selecting colleges, he based his decision on three criteria: business school reputation, proximity to his hometown near Chicago, and value. 
The fact that Iowa consistently ranks as one of the best-value schools in the nation got his attention. But that's not all that Iowa had in store for Michael. 
From networking to coursework to internships, Iowa propelled Michael to not only reveal what he wanted to do but also to kickstart the global investment career he wanted.
#1: Find where you fit in
As a Direct Admit, Michael attended a weekly first-year seminar where he learned about the various career paths he could take. Being an analytical, numbers-oriented person, he realized that finance was a natural fit.
"It's all been about zooming in on what it is that I wanted to do," Michael says. "The University of Iowa provides you with a lot of opportunities to find out what it is that you want to do—from that Direct Admit Seminar to different career resources and networking opportunities. When you start finding out what things you're interested in, that leads to other interests. That's how passion grows, by learning more and digging deeper."
#2: Use rejection to your advantage
The first time Michael applied to the Hawkinson Scholars program he was turned down. But he didn't get discouraged. It happens to almost everyone. He responded by networking with Hawkinson Scholars, improving his GPA, and joining other campus groups.
"The director of the institute told me specific things that I could improve," Michael says. "Those were things that I had a full year to improve, and when I applied my sophomore year, I got in."
In addition to interview prep, the institute gives students access to investment banking professionals who visit campus once a week to present what distinguishes their firms, what industries they cover, and what it would be like to work for them.
"Hawkinson is a very unique experience to have people you've never met be so willing to help just because of the program and the name of the school."
"Hawkinson helps you narrow down your selection process and home in on what you really want to do after graduating," Michael says. "It provided me with a network of Iowa alumni from investment banking firms that I could reach out to and talk with on a very personal level. What shocked me was that everyone was willing to get back to me and provide their input, even though many of these people had never met me before."
#3: Learn transferable skills
Undergrads enrolled in Applied Equity Valuation use the valuation techniques and analytical tools of real analysts to manage Iowa's Krause Fund, an actual equity portfolio. As part of the course, Michael and his teammate analyzed the industrials sector and Union Pacific. They built an Excel valuation model to forecast common equity prices.
"It was my favorite class and probably the most similar to what I'm doing in my job right now," Michael says. "It taught us to think in a way that was outside of the classroom and was more on the level of 'how much value is this bringing someone?' versus simply getting a good grade."
#4: Position yourself for unexpected opportunities
His junior year, Michael took a semester off to accept a once-in-a-lifetime offer: a seven-month full-time internship with Principal Global Investors, a world leader in institutional asset management. As an investment operations intern, he helped portfolio managers reconcile millions of dollars in client-side transactions, custodial holdings, and cash balance plans across emerging markets, currency, and domestic equity portfolios.
"My internships up until that point had been more geared to computer science, and I really wanted to have an internship that was more geared to those financial avenues," Michael says.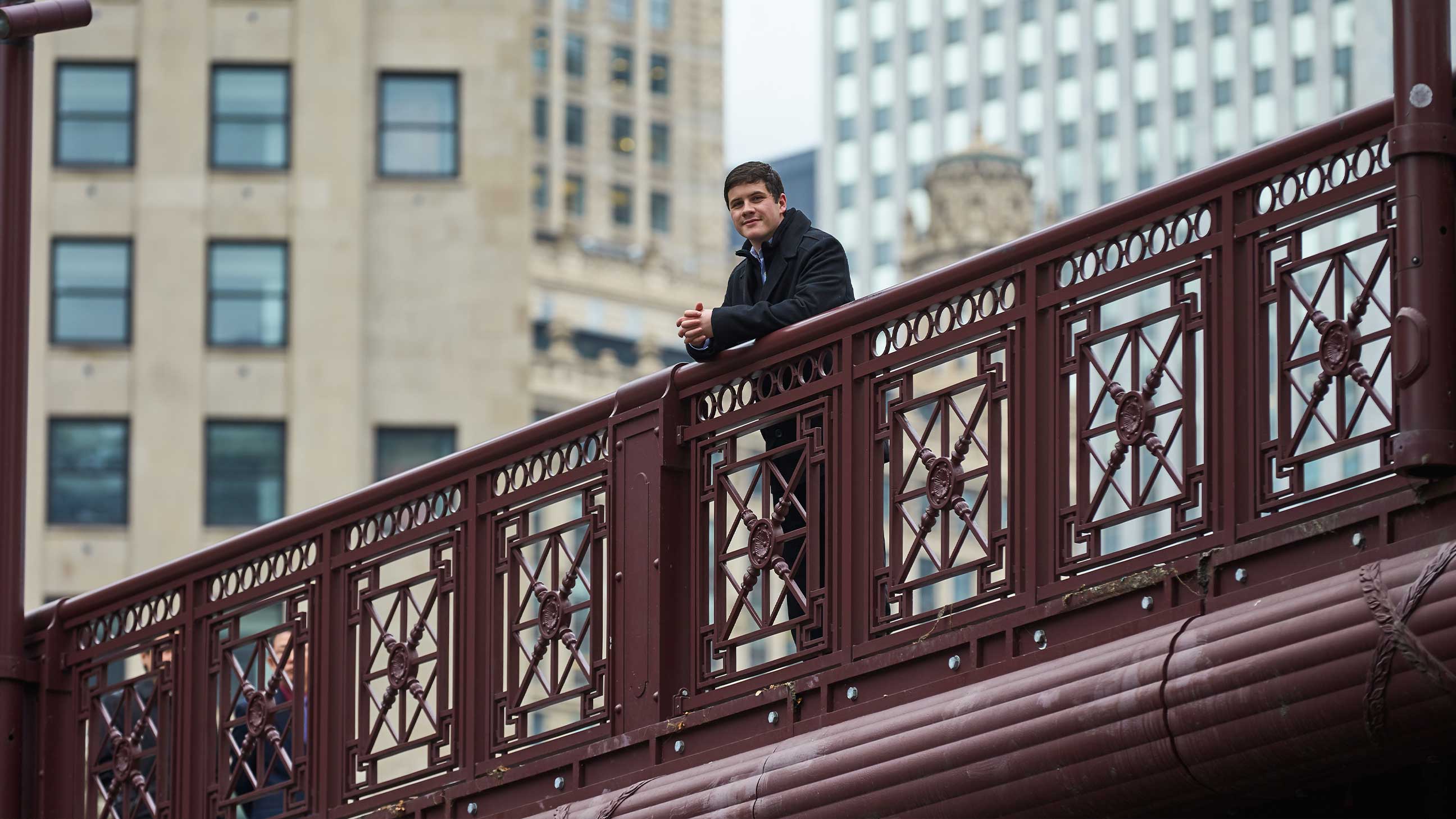 "I knew this was something that could pivot my career toward the business arena. I wanted to make that pivot and learn more about different careers."
When he picked up classes again at Iowa, he had a better idea of what jobs were available in accounting and finance and could identify how his coursework applied to those functions.
"It was very unique because I was still in college and getting exposure to many different financial roles within a big corporation," Michael says. "I job shadowed other employees, and had a whole day with the treasury department to find out what every person in that group did."
#5: Leverage your network
Through the Hawkinson Institute, Michael set up informational interviews with alumni based at Houlihan Lokey, a global investment bank. The networking paid off. Following his internship with Principal Global Investors, he landed an internship with Houlihan Lokey as an investment banking analyst. In 10 weeks, he rotated through three groups—healthcare, industrial, and food and beverage. After graduating, he got a full-time offer to join the food and beverage group in Chicago as an analyst.
"My day-to-day changes pretty rapidly," Michael says. "We help sell companies, so there are multiple steps in that process, whether it's creating marketing materials or doing a financial analysis. I do all of that—helping with whatever needs to be done at whatever stage of the process we're in."