Nayong Quan broke out of her shell and cultivated a network at Iowa, becoming a campus leader and landing a top internship.
---
Pivot from wallflower to campus leader
Never underestimate the power of introverts. When Nayong Quan moved to Iowa City from northeastern China her freshman year, she didn't know anyone and even dreaded going to orientation. After a little push from her advisors, she broke out of her shell and joined every campus organization her schedule allowed.
Learn how she created a network at Tippie to unleash her true character and kick off her career.
What was it about the University of Iowa that made you want to come here?
Through my research—online and through my friends—I found that the University of Iowa has a really good reputation. I knew right away that the people here are really nice. It's a very artistic town, and I love art. The accounting program at Tippie is superb. I talked to my parents about it, and they wanted me to go to a safe place with a high academic level. That's why I came to the University of Iowa.
What was the hardest part about moving here?
When I first came to Iowa, I didn't even want to go to the orientation program. I was that nervous. I went to the Pomerantz Career Center, set up an appointment, and talked about my concern. My advisor said, 'Just jump out of your comfort zone.' For people who are naturally a talker, this is not a big thing. But to me, it was such a burden. 
"It used to take all of my energy just to talk to people. When you see me now, you never see a person who was so shy. Tippie transformed me."
How did you know you wanted to major in accounting plus business analytics and information systems?
I was pretty sure that accounting was what I wanted to do. I actually added BAIS as a major later on. My internship in Washington, D.C., developed my interest in information systems. It was a whole new world for me.
How did you learn about the internship?
I found out about the Washington Center program through Tippie's Pomerantz Career Center, a campus resource where students can get professional knowledge and practice interviewing skills. The Washington Center summer program groups students for leadership events around D.C., offers business courses and volunteer experience, and places students in internships. I was assigned to Montgomery County Department of Economic Development and Planning for an IT internship.
What did you gain most from your internship?
I met with C-suite leaders, mapped out the county's security and venture capital assets, and worked with a team of interns. But the best thing about the internship was that I got a mentor—my supervisor. She always let me discuss my weekly performance with her so that I could improve each week. She told me to always be comfortable with being uncomfortable. That is how I felt in my university life. There are a lot of challenges right now, but I just keep positive and am comfortable with upcoming challenges. It's a very good model that I can follow in my life.
How did you break out of your shell?
The Judicial Board was the first organization that I joined on campus. I built connections with other board members and made presentations to other students. I was a peer advisor at the Pomerantz Career Center, and we're required to give four presentations throughout the semester to promote our center and to make suggestions on revising our students' resumes and cover letters. I challenged myself, and after the semester, I really improved my communication skills and became braver when talking to people. It was not that hard to be positive, to have a goal in mind, and to work toward that goal.
I was really honored to be invited to speak at the Ignite Tippie College of Business Roadmap Rally. Six of us spoke to more than 100 students to share our leadership experience in the Tippie College of Business. I was about to graduate, and I realized that Tippie really offered me so many valuable memories and connections with others.
What advice would you give other international students considering Tippie?
If you're thinking about coming to the University of Iowa, you're making the right choice. When you come here, you'll see that this is really different from the people you know or the people you knew growing up.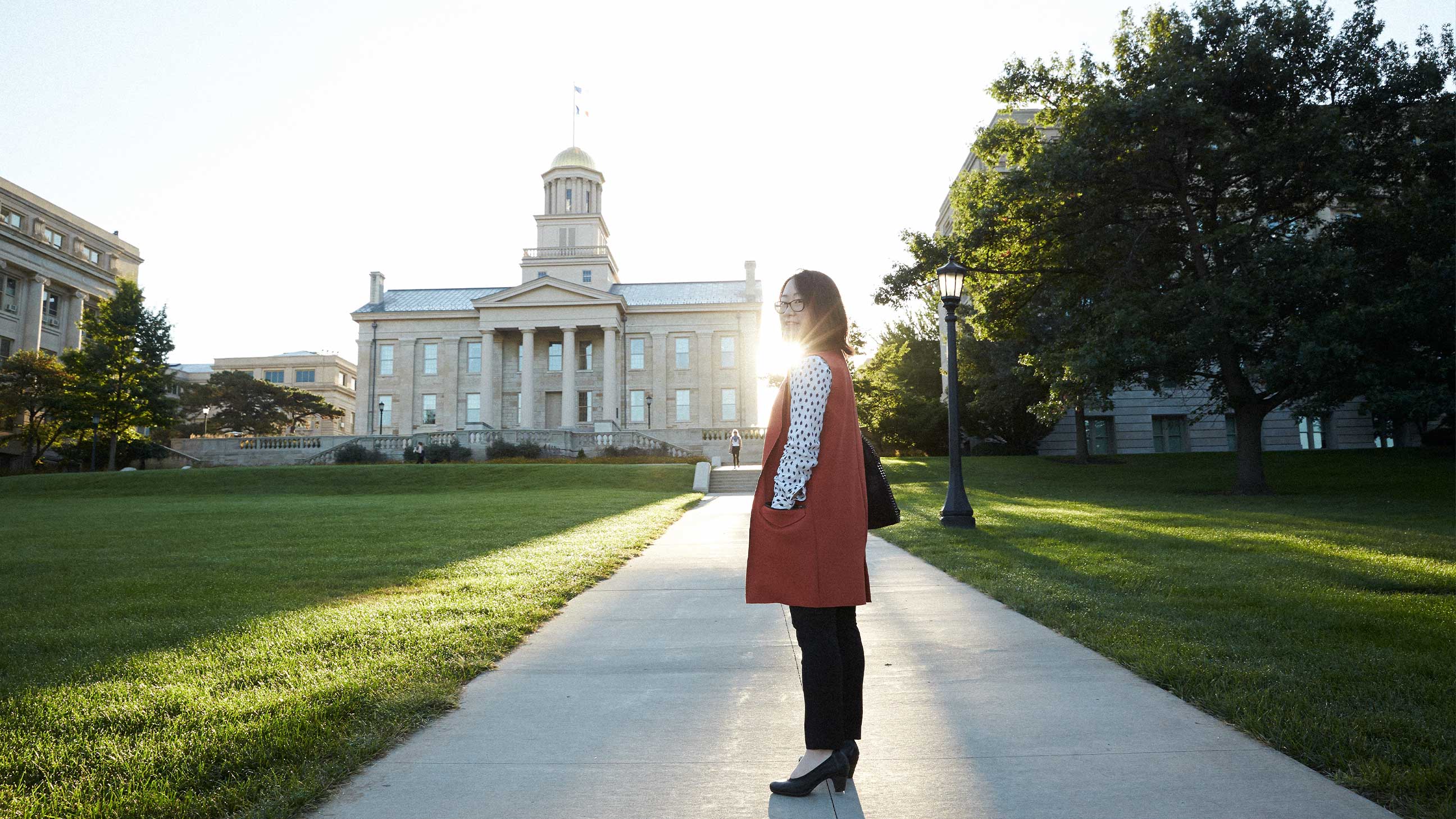 "It may take some time to make the transition, but it's normal and happens to everyone. But after you make the transition, this is your place. You'll never forget about this place. The connections always exist."
What are you doing as an account manager for Precision Enterprises now?
I really wanted to practice my communication skills and express my ideas clearly in situations that make me nervous. In my current position, I get to talk with clients, research, and consult on projects. This is a job that really challenges me because I need to tackle some tricky issues and express my company's policies and products to my clients very clearly. In the future, I would like to go into industrial organizational psychology and management consulting.