Solving work/life imbalance by pursuing an accounting PhD.
---
How do you know when it's time to recalibrate your career? For Nicole Thorne Jenkins, one of the signs was No-Sofa Syndrome.
Her successful career as a PwC auditor—where she focused on taking tech and biotech companies public—had created a work/life imbalance.
"When I left the firm in my sixth year, I still had the card table my parents gave me," Nicole says. "I never bought a sofa. I had been working so much I hadn't even furnished the house!"
After completing her PhD in accounting at Iowa, she taught at Washington University in St. Louis and Vanderbilt University en route to her role as Executive Associate Dean of Administration, Faculty, and Research at the University of Kentucky's business school.
"My dean describes me as the COO," Nicole says. "I manage everything inside the building—except the academic programs themselves."
Nicole explains how Iowa's renowned accounting research strength launched her academic career.
What advice did you get as you weighed PhD programs?
"At Iowa, the department chair said, 'If you want to judge the quality of schools, look at how productive the researchers are.' At another Big Ten university, the person I met with said, 'Are you kidding me? If you get in at Iowa, definitely go to Iowa.'"
You came to Tippie thinking you'd study compensation packages. Did it happen like you planned?
My department chair said, 'Yeah, after a couple years here you'll find something else to do.' And it's true. What you're thinking about in your first year won't be as interesting as what you learn over the next four.
Your dissertation tackled the issue of earnings management. What is that—and what did you learn?
Earnings management is when managers at public companies manipulate their accounting to inflate their earnings. I examined the proportion of independent board members on the audit committee. The more that were on the company's board, the lower the manipulation.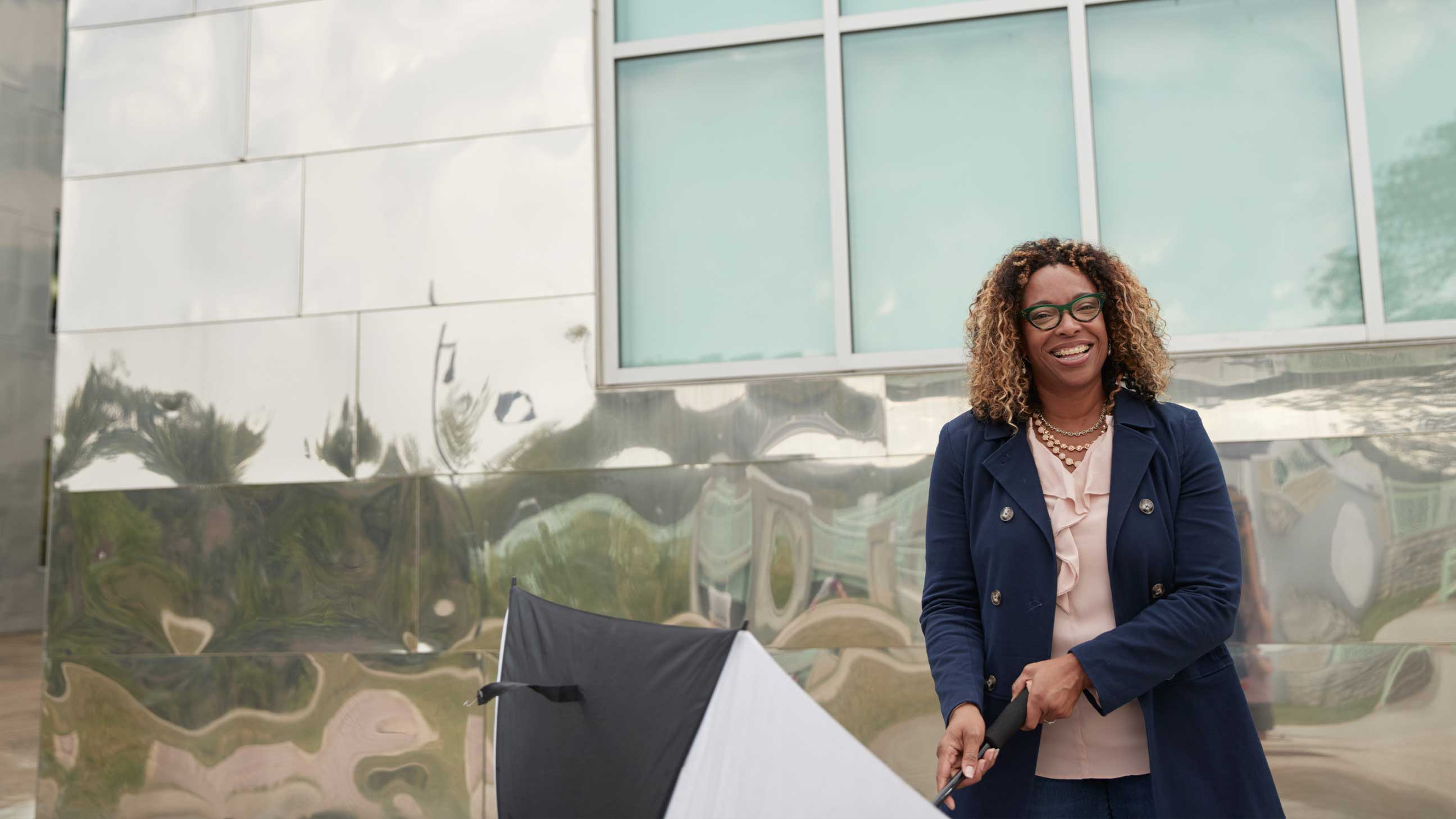 "It's very collegial and collaborative (at Tippie). You have conversations about research not only with professors but with your fellow students. One of my officemates eventually became my co-author. We published a couple of papers together. My whole career we've been friends."
How has the Tippie PhD shaped your teaching style?
I've learned to bring my research into the classroom. Even when you're teaching undergrads about something complex like earnings management, introducing them to your research helps them see how the world works.