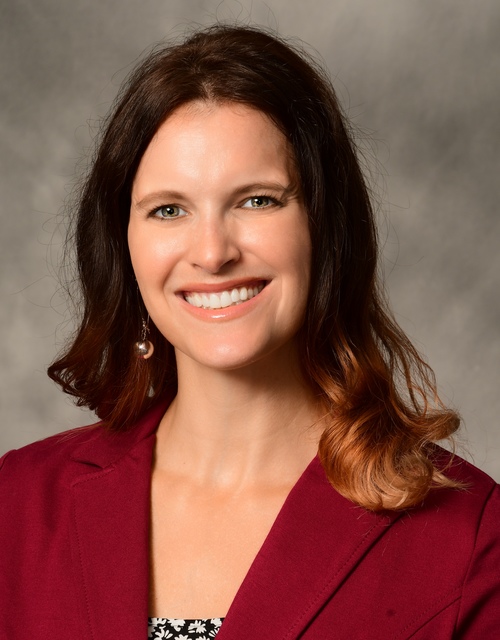 Contact
Email

Primary Office

W276 Pappajohn Business Building (PBB)
Websites
Positions
Assistant Professor of Management and Entrepreneurship

Tippie College of Business

Faculty Director of the Dore Emerging Women Leaders Program
Bio
Dr. Beth A. Livingston is an Assistant Professor in Management and Entrepreneurship at the University of Iowa's Tippie College of Business. After receiving her Ph.D. from the University of Florida, she spent 8 years at Cornell University in the School of Industrial and Labor Relations before moving to the Midwest. She is passionate about studying gender, stereotyping, discrimination, and the management of work and family. Her research has been highlighted in the New York Times, NPR, and the Harvard Business Review, and has been published in top academic journals. She has also done executive education, speaking engagements, and consulting for companies such as Accenture, John Deere, Yves Saint Laurent Beauty and Allsteel.
Education
PhD in Management/Organizational Behavior

,

University of Florida

,

2009

MBA in Management/Marketing

,

University of Kentucky

,

2004

BA in Communication

,

University of Kentucky

,

2003

BBA in Marketing

,

University of Kentucky

,

2003
Selected Publications
Shared Sisterhood: Harnessing Collective Power to Generate More Inclusive and Equitable Organizations.

Organizational Dynamics.

& (2021).

Gender and Spousal Negotiation.

In

Olekalns, M.

&

Kennedy, J.

(Eds.)

Research Handbook on Gender and Negotiation

. Edward Elgar. & (2020).
Even at "Inclusive" Companies, Women of Color Don't Feel Supported. Cambridge, MA: Harvard Business Review. & (2019).

Gender, Gender Norms, and National Culture: Global Work-Family at Multiple Levels of Analysis.

In

Shockley, K.

,

Shen, W.

&

Johnson, R.

(Eds.)

Cambridge Handbook of the Global Work-Family Interface

. (2018).

Bargaining behind the scenes: Spousal negotiation, labor, and work–family burnout.

Journal of Management 40 (4) 949–977.

(2014).

Is the gap more than gender? A longitudinal analysis of gender, gender role orientation, and earnings.

Journal of applied psychology 93 (5) 994.

& (2008).
Selected Grants & Contracts
Livingston, Beth A (Principal Investigator), Colbert, Amy (Co-Investigator), Courtright, Stephen (Co-Investigator), Rohlman, Diane (Co-Investigator) Grant

Research, Applied.

Supervising the Future of Remote Workers: Promoting Supervisor and Worker Well-being.

Sponsored by CDC/NIOSH. Funded.