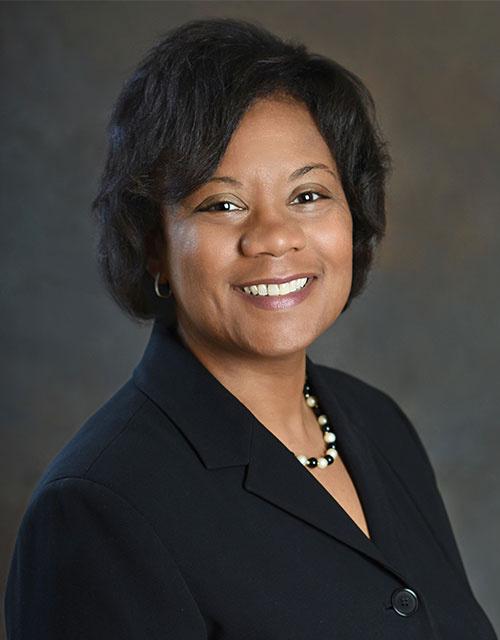 Contact
Email

Primary Office

W332 Pappajohn Business Building (PBB)
Positions
Assistant Professor of Management and Entrepreneurship

Tippie College of Business

Assistant Professor of John Pappajohn Entrepreneurial Center (Iowa JPEC)

Tippie College of Business

Assistant Professor of Dean's Office
Education
PhD in Business Administration

,

University of Michigan

,

2001

MA in Education

,

Columbia University

,

2001

BA in Psychology

,

Johns Hopkins University

,

1988
Areas of Interest
Entrepreneurship and Innovation

Gender and Social Categorization

Trust and Collaboration
Selected Publications
The Geography of Female Small Business Survivorship: Examining the roles of Proportional Representation and Stakeholders.

Strategic Management Journal (Online First, doi: 10.1002/smj.3266).

& (2021).
The Overlooked Key to Leadership Leading Through Chaos. Boston, MA: Sloan Management Review., & (2020).

Cognitive Flexibility Matters: The Role of Multilevel Affect and Cognitive Flexibility in Shaping Victims' (Un)Cooperative Behavioral Responses to Trust Violations.

Group and Organization Management (Conceptual Issue) forthcoming.

, & (2020).
Health Care Innovations Across Practice and Academia: A Theoretical Framework.

Nursing Outlook 57 (5) 604.

, , , , , , & (2019).
Four Research-based Paradigms for Teaching Trust. In

Searle, R. s.

,

Nienaber, A. I.

&

Sitkin, S. B.

(Eds.)

The Routledge Companion to Trust

. (2018).
Being trusted: How team generational age diversity promotes and undermines trust in cross-boundary relationships.

Journal of Organizational Behavior 37 (3) 346-373.

DOI: 10.1002/job.2045. (2016).
The role of leader emotion management in leader–member exchange and follower outcomes.

The Leadership Quarterly 27 (1) 85–97.

DOI: 10.1016/j.leaqua.2015.08.007., & (2016).
Is it me or her? How gender composition evokes interpersonally sensitive behavior on collaborative cross-boundary projects.

Organization Science 26 (2) 334–355.

DOI: 10.1287/orsc.2014.0941. & (2015).
The experience of failed humor: Implications for interpersonal affect regulation.

Journal of business and psychology 29 (4) 651–668.

DOI: 10.1007/s10869-014-9370-9. & (2014).
When do female-owned businesses out-survive male-owned businesses? A disaggregated approach by industry and geography.

Journal of Business Venturing 29 (6) 822–835.

& (2014).