As an active and involved member of the Tippie community, Phoenix Doan has a bit of advice for incoming first-years: Do more than just school.
---
Hard to beat for finding purpose
Hard to beat for business—it's the motto and reputation that entices many students to the Tippie College of Business.
And while she praises her academic experience at Tippie, Phoenix Doan also has some advice incoming students: While you're here, do more than just school.
Phoenix's tips to make the most of your student experience:
1. Join a student organization (or several!)
Since coming to campus, Phoenix has progressed through the BizEdge program, starting as a mentee, then becoming a mentor, and now student coordinator. In addition, she took on roles as a Tippie Engagement Coordinator and Tippie International Buddy.
"I work with the BizEdge program to provide community, academic, and professional support for students of color and first-generation students," she explains.
Her experience came full-circle when she began organizing an event called "Meet Tippie Faculty"—the very event that inspired her to pursue her Business Analytics & Information Systems major as a first-year student. The faculty meet-and-greets give professors a chance to meet new students and share more about themselves.
"We meet with the professors, have a meal with them, and bond over food," she says. "The professors that I met first year inspired me to pursue my major. Now they're teaching my classes, so I kind of feel like I already know them."
2. Explore your new city.
One reason Phoenix was drawn to the University of Iowa was the physical connection between downtown and campus. And she realizes the unique strength of this convenience.
"I didn't appreciate the connection between the city and the university until I visited other campuses where it's just a campus. I don't have to have my car here, plus there are so many restaurants nearby, music playing, festivals—there's just so much going on."
3. Find your community.
Phoenix credits her campus tour guide with introducing her to the Asian Pacific American Cultural Center, which became her home base her first year.
"I stayed there all the time," she laughs. "There was a kitchen there so I could cook food that I wasn't able to in my dorm, and they had couches where I could take naps and do my homework."
Getting to know people has helped Phoenix find purpose—and a sense of place—since coming to campus. She met her current housemates through her involvement with the Vietnamese Student Association and has found a comfortable, welcoming environment wherever she turns.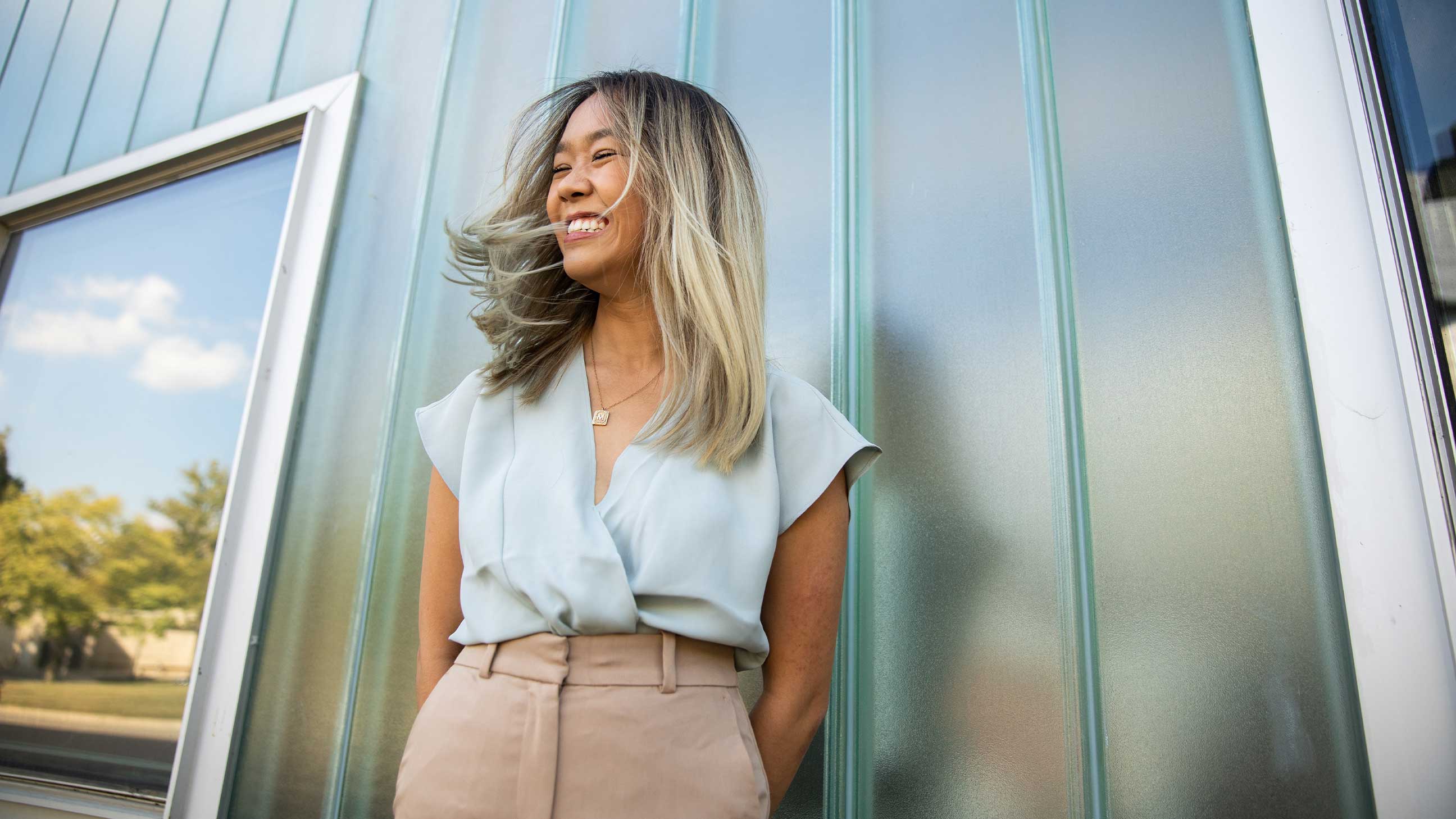 "My advice to anyone coming to Tippie is to find your community, find networking opportunities with other women and people of color. Business is changing and there are so many people here to support you."