After a long hiatus, Rebecca Johnson was looking to pivot professionally. All it took was an ad from Iowa to point her in the right direction.
---
Some people need a sign. Rebecca Johnson just needed an ad.
"I saw an advertisement on the back of a University of Iowa alumni magazine that arrived in the mail. I'd been considering going back to school, but it was that ad that led to me exploring the Tippie website and then talking with friends and family."
Rebecca had already received her undergraduate degree at the University of Iowa followed immediately by her MBA in 1993. Next, after a fulfilling career working in product management at Hormel Foods, she and her spouse decided to concentrate on raising a family.
Fast forward 18 years
"I'd been thinking about going back to work after many years and felt like additional education was a logical first step. That's when I saw the ad for Tippie's part-time Master of Business Analytics program. Going back to school may not have been necessary given my past education and experience, but I was interested in pivoting into a more data-specific role."
Today, Rebecca works on an analytics team for UnityPoint Health, communicating between user groups and data engineers, as well as developing/managing dashboard visualizations and analyzing data to support her business partners.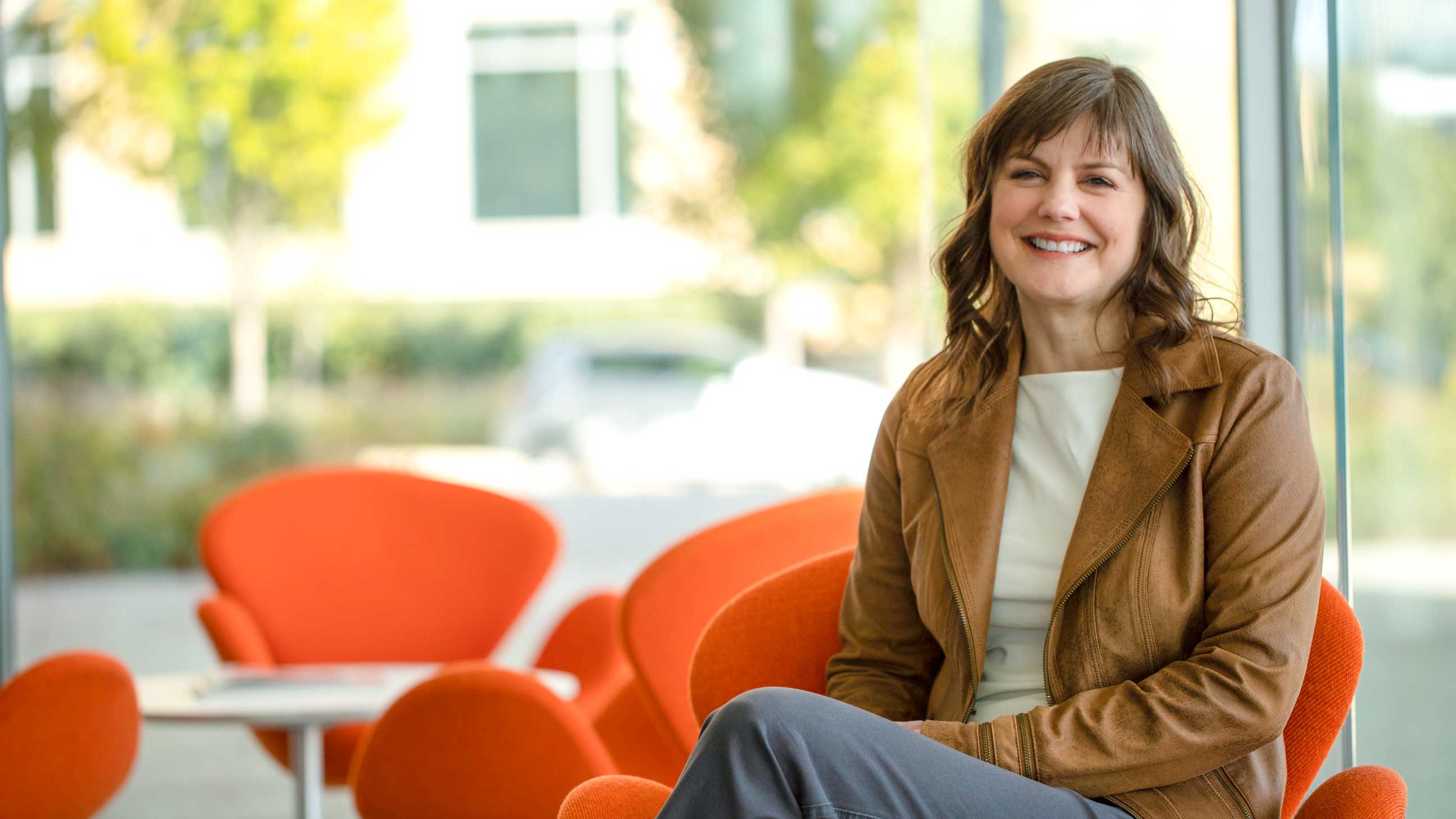 "Collaborating and project management are critical skills I practiced in the MSBA program and apply daily in my current role."
After being away from the classroom so long, Rebecca had some trepidation.
"I didn't know if I could manage the curriculum. I didn't know if I would fit in with students who I assumed to be much younger and with very different life experiences. But there was a nice variety of ages and backgrounds. Everybody was welcoming."
As the saying goes
Rebecca continues by repeating the adage that you get out of something what you put into it.
"I signed up for one class and thought, 'I don't know if I can do this,' but I did well and I met some great people. That led to, 'Okay, I'm going to commit to the certificate,' followed by five classes. And as I got to the end, I thought, 'I'm going to go on to the MSBA,' which is exactly what happened."
Rebecca opened herself up to trying anything new–professional development, local service volunteering, and social networking opportunities. And she met with advisors each semester to stay on track.
"I became a member, and later an officer, of the student association in Des Moines. There were also several resources and opportunities that added to my skillset and network." 
She encourages students to schedule time with the career services team for career coaching even if they don't intend to leave their current companies or positions. "They have a wealth of knowledge and information to share."
"I had a great experience overall," she says. "I went back to school to learn skills that would help me find a new job after years out of the workforce. I accomplished that and more. I enjoyed all the activities and experiences outside the classroom and met so many wonderful people."
Surprise, Surprise
Were there any surprises along the way? "I hoped to find a job as a result of my graduation from the program, but I didn't expect it to happen because of a classmate. He shared an opportunity and encouraged me to apply. I ended up with an internship while still in the MSBA program followed by a full-time position when I graduated. Things just worked out."