After being promoted at the world's largest education company, Tessa Sutton pursued an Iowa MBA as a quick avenue to be more effective in her role—and scored a second promotion.
---
Pivot from motivated learner to strategic leader
When Tessa Sutton was promoted to senior analyst at Pearson—the world's largest education company—she decided to pursue an MBA as a quick avenue to build more effective relationships in her new role and improve her ability to get results.
She chose an Iowa MBA for its rapid return on investment and convenience to fit her growing family.
Two online classes away from graduating, her MBA helped her score a second promotion. As manager of finance business partnering, she now provides strategic finance insight and analysis for business leaders across the company.
Here's her advice for boosting your career.
#1: Value difficult conversations
At first, Tessa didn't really care for her Negotiations course. Class conversations pushed students' own ideas to the point of being uncomfortable, and Tessa says their simulated negotiations sometimes got heated.
"The group negotiation about union contracts lasted several days," Tessa said. "I found that one to be the most uncomfortable, but I think I grew from it the most. There was a lot of emotion behind it, and some students were actually in union contracts. Just being uncomfortable and put on the spot, I had to adapt. It prepared me for some of the negotiations that I would be diving into, working with other folks across the business."
#2: Tailor the program to your needs
Throughout her MBA, Tessa has planned her semesters to fit her lifestyle and to accommodate her company's tuition reimbursement program. When she was pregnant, she took a semester off but was able to catch up while on maternity leave.
"Being able to take a class virtually while I was on maternity leave was amazing," Tessa said. "The pace has been really good. Since my company only pays for some tuition once a year, I took this fall off as well just so that I could get my last two classes reimbursed. I'm making my schedule work for me."
Now as a working mother, she values Tippie's online courses for their convenience—and for not compromising on content or those one-on-one relationships that typically happen in person.
"I can work after my son goes to sleep at night," Tessa said. "I don't have to be online from 6 to 8 when he's eating dinner and trying to go to sleep."
#3: Expand your worldview
Through her Global Learning Opportunity (GLO) elective, Tessa traveled to the United Arab Emirates and met with business leaders in Dubai and Abu Dhabi.
She got the inside scoop on how Rockwell Collins expanded from Cedar Rapids all the way to UAE.
"We learned how they navigate cultural barriers to conduct business globally and work with people halfway across the world," Tessa said.
Back at Pearson, it gave her new context for communicating with her company's teams in India.
"I have weekly calls with contractors in India, and it's really helped me understand another culture and be more accepting of others somewhere else in the world."
"I think everybody should go on a GLO trip. It was so amazing to see how business is conducted in other parts of the world."
#4: Know (and conquer) your weaknesses
Tessa's favorite course was Leadership and Personal Development because it revealed her strengths and weaknesses.
"I think every student should be required to take it," Tessa said. "You do a lot of 360 evaluations and classify yourself—personality-wise and leadership-wise."
The class confirmed that she's a goal-oriented team builder, but she can have trouble slowing down long enough to see the bigger picture. She took that assessment as a cue to reshape her personal goals at Pearson.
It has paid off. She's moved up at the company, taking on a more high-level role in finance and analytics.
"I have to work across many different personalities effectively and really push, persuade, and influence them to do what I'm hoping they do so we can achieve our outcomes and meet our revenue targets," she says.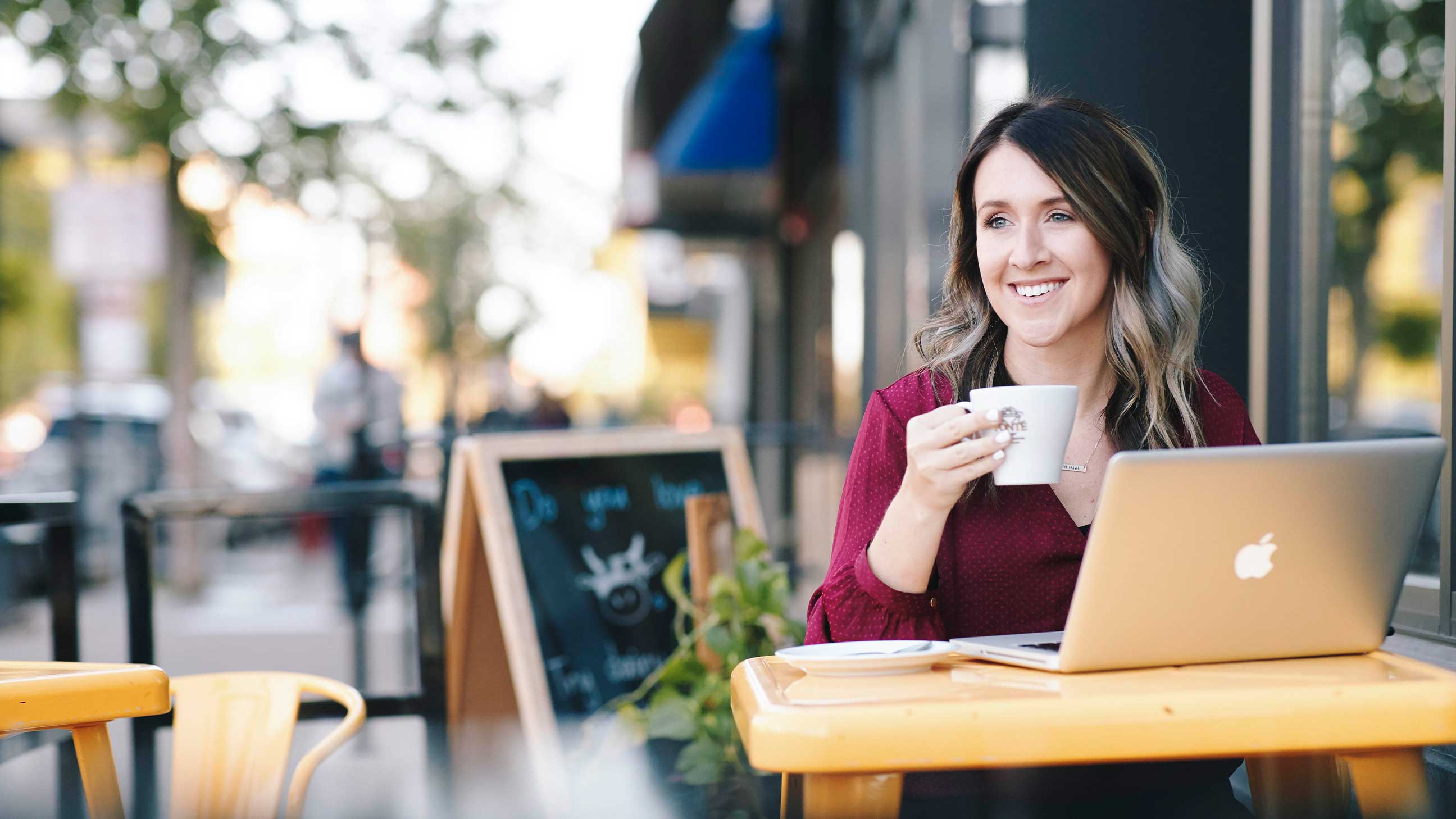 "The program has helped me grow professionally in building meaningful, effective relationships with all of our business partners."