Pursuing the Iowa MBA at Tippie, Tracie Corcoran's focus was to develop essential soft skills.
---
Invest in yourself.
At Wells Fargo, Tracie Corcoran underwrites complex leasing transactions for municipalities, golf courses, hospitals, school districts, and more. Now she's set her sights on something even bigger.
Armed with "hard skills" in credit risk and analysis, Tracie is pursuing the Iowa MBA to develop the soft skills and business acumen to lead an underwriting team.
"My goal is to go into more of a management role, and I think an MBA will help me advance into that position," Tracie said. "Or if I want to cross lines and go into a different group but don't have all the experience of that specific job, an MBA will set me apart from the other candidates."
Tracie, a mother of three children, shares how Tippie College of Business provides the convenience and support to help you juggle it all.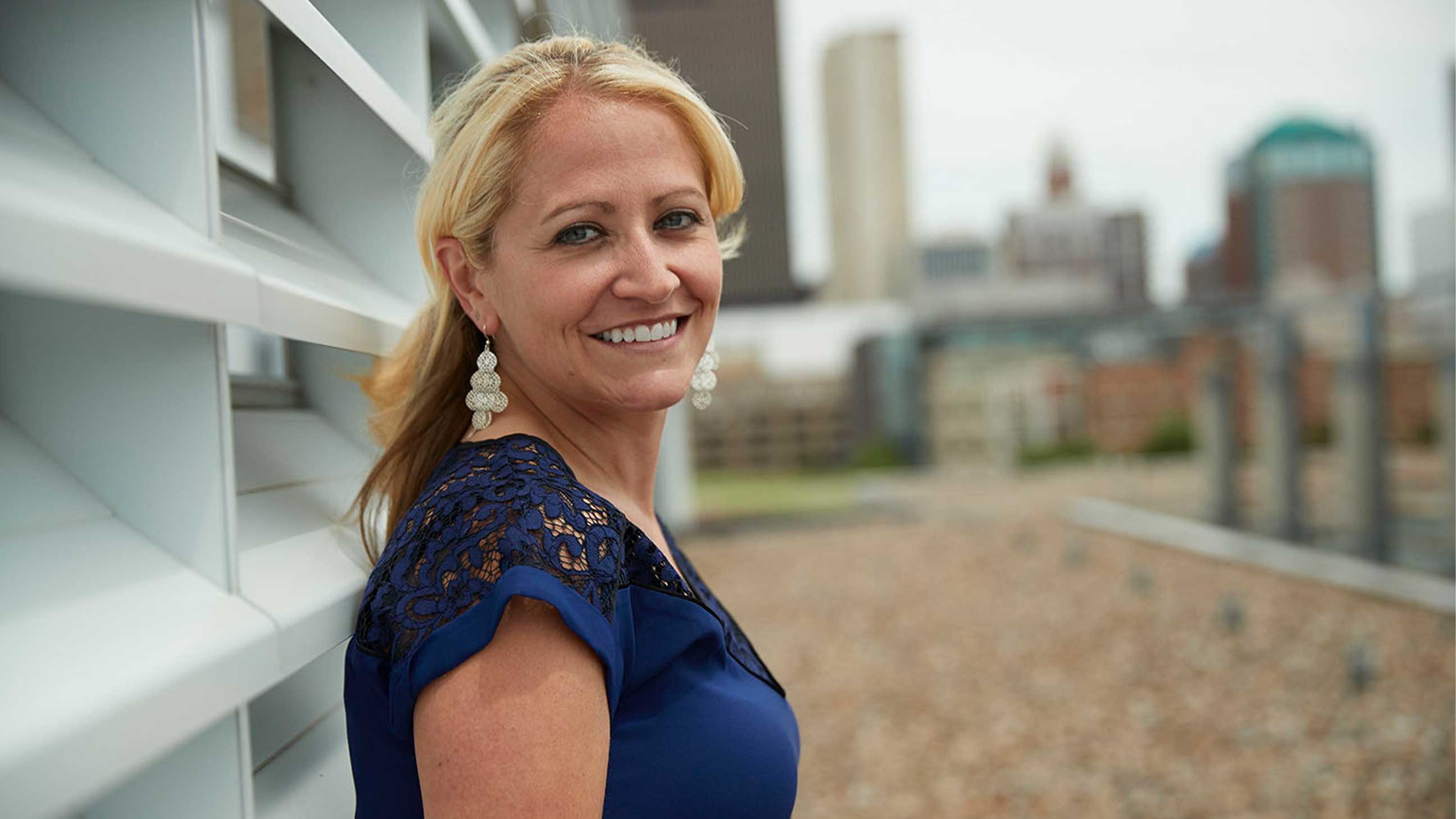 "They make it so it's not impossible for a working parent to earn an MBA."
Why did you decide to get an MBA?
My manager was a huge proponent of continuing education and going back and getting my master's. Through our developmental goals, he had talked through the benefits of an MBA, and that put a bug in my ear to start pursuing the option of going back.
He and a couple of my co-workers were going through Tippie. They had high regards and recommended it. That's when I started researching Tippie. I met with an adviser, and made my decision.
How are you juggling work, school, and family?
I'm only taking one class at a time. So far, it's been manageable. I do a lot of my homework over lunch because my boss is very flexible. The professors also do a good job of assigning manageable homework or work outside of class. They make it so it's not impossible for a working parent to obtain an MBA. It also helps that my husband is very supportive of me going back and pursing my MBA.
Have you taken any online courses?
I took Global Business Strategy online. I wanted to be able to be at home and have more flexibility. It's hard being gone one whole night. This way, I could be home from work and get the kids to bed. I could help my husband out and still have time for the class. It worked well with my schedule, and I thought my online course was just as good as being in a classroom.
"You build personal relationships in the classes, with either your group members or even just the people you sit by. It's a good networking environment. You can leverage ideas and each other's experiences."