When you're aiming to ace both NCAA Division I tennis and a top-ranked business school, success is about making connections.
---
Pivot from tennis MVP to financial analyst
There are summer jobs—and then there are career-defining internships. Iowa can mean the difference between fetching coffee and consulting clients on mergers and acquisitions.
As the men's tennis team captain, Garret felt like finding time to build his business career was an insurmountable task until he became a Hawkinson Scholar—a competitive program that links the brightest finance students with top recruiters and alumni.
"By the end of my summer internship, I was functioning as a full-time analyst. It was a good on-ramp to what a full-time analyst experience was really like."
Through Hawkinson, Garret landed a Barclays finance internship, and formed relationships with alumni who connected him with his first two jobs after graduation. Three internships and a stint in investment banking later, he's doing what he only dreamed of: helping a company grow and transforming its story.
Garret explains how he transitioned from tennis MVP to financial analyst for Centro, a fast-growing digital ad-tech company in Chicago.
How did you manage your courses as a student athlete?
For being a student athlete and not having a ton of time and schedule flexibility to meet, my professors were very supportive and understanding of my schedule outside of class. Professors push you really hard. This is a rigorous business program for a reason, and they want to get the best out of you.
Competing in the Big Ten, which is one of the best conferences in the country, really gave me every opportunity that I could have asked for. When I look back on my time at Iowa, from an athletic, academic, and even social standpoint, I feel that I really wouldn't have changed any of it.
What was your toughest class?
Valuation of Financial Claims was by far the hardest class that I took at Iowa, but I think I liked it for that very reason. I was really forced to learn more than I ever had. You're put into very uncomfortable situations in class, in homework, and even on tests, and pushed to your mental limits to solve things in a way that you haven't thought about before.
He really overwhelmed you during the test, but that's real life. You're going to have to see a lot of these different problems in ways that you haven't seen before. It prepared me for uncomfortable experiences that I had all the time in investment banking and for uncomfortable work experiences that I have even now. I'm very fortunate to have gone through that in an academic setting rather than in a real-world setting, even though it felt real-world.
What did you gain from working on the Krause Fund?
I got to do a ton of deep diving and background research on a particular company, build an entire model for them, perform a valuation and give an opinion to real investors. That was good hands-on experience.
It really opened my eyes to what goes into a big valuation like this. It allowed us to do it on our own. It was self-paced. We had check-in points throughout the semester.
The fact that we were independently doing all of this research and building these financial models was good experience for the work that I've been doing for the past three years after graduating. It was cool that you're making a recommendation to a board that's investing real money in the companies based on the work that you do.
How did the Hawkinson Institute connect you with jobs?
Hawkinson put me miles ahead. It got my brain thinking about what I wanted to do after college, allowed me to network with alumni, and learn from people who have gone through my exact same situation.
It can be pretty daunting moving into the real world, trying to develop your own professional opportunities and building your career.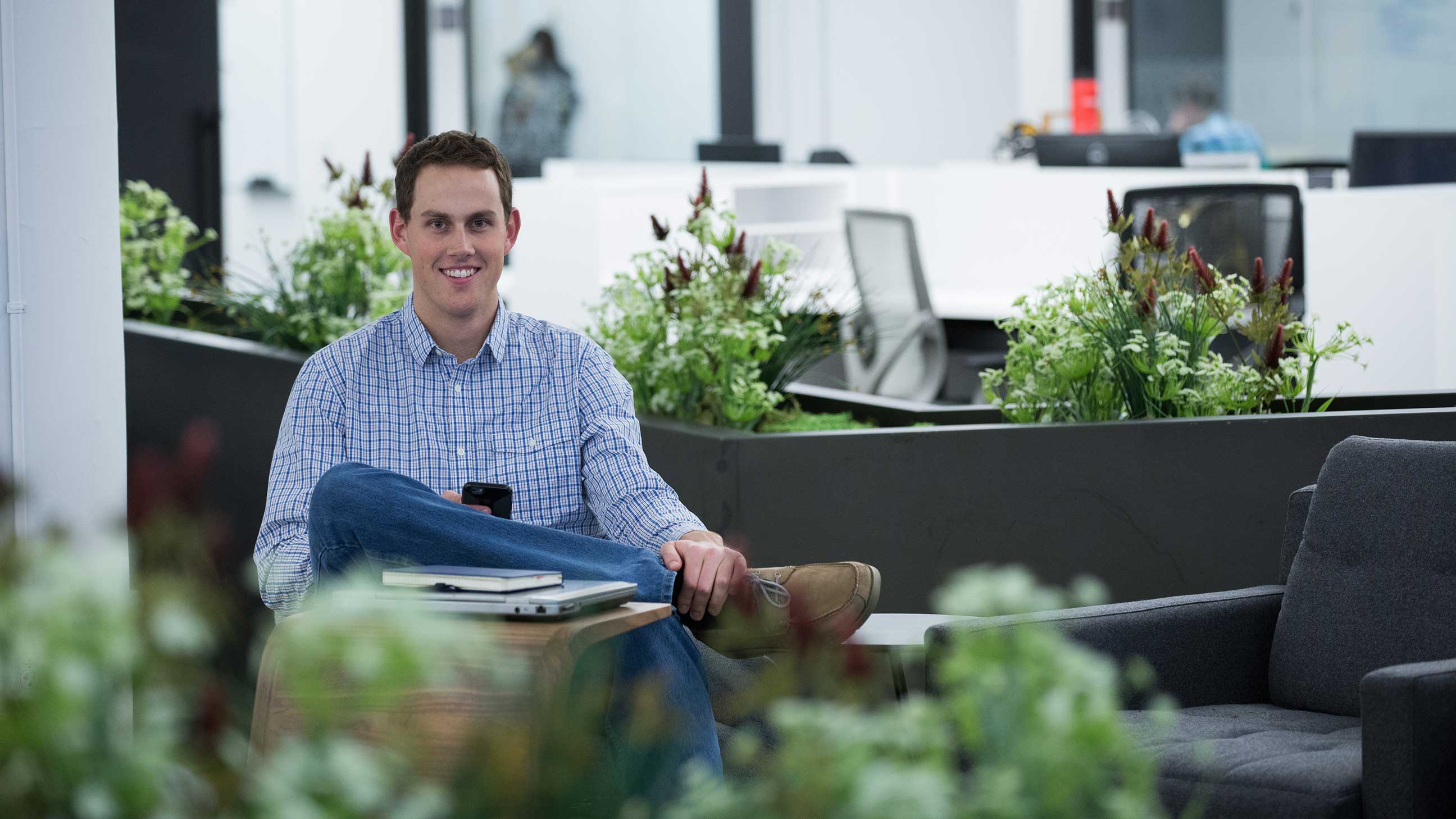 "Because of the resources that Hawkinson and Tippie provided, I was able to talk to people not only in investment banking but in a number of other careers as well. I was able to bounce my ideas off them and weigh my options on what would be the best career path for me."
How did you land your investment banking analyst internship at Barclays in Chicago?
I had my eyes set on investment banking from about sophomore year, when I was first getting exposure to those kinds of jobs through Hawkinson. My junior year, I made it my goal to get an internship in investment banking. A Hawkinson alum passed my resume through and got me involved in the interview process. And it worked out.
What did you do next?
I realized that investment banking wasn't the right cultural fit for me, and I wanted to work with a company where I could get really invested in their story, grow with them, and feel like I was part of building something. I wanted to work in a role where I could perform the analysis to help a company grow.
I got my current job at Centro through another Iowa alumnus. Centro is growing and needed to build out a stronger finance team. He reached out to a number of different Iowa alumni, and I got in touch with him. We now work on the same team together.
How are you helping Centro grow?
My job at Centro combines a lot of the finance and accounting knowledge and expertise that I've developed in college and after college. It's a great place to work—in fact, we were voted the No 6. best place to work in Chicago this year.
My team is monitoring the company's budget and forecast, taking the raw data from our accounting team and figuring out our story. I'm contributing to the thinking behind where we're going as a company.