An injury may have sidelined Garrett Culligan's Division 1 soccer dreams, but it didn't stop him from making the most of his time at Tippie.
---
Turn setbacks into success at Tippie
Since transferring to Iowa from Northern Illinois University, Garrett Culligan has totally hit his stride. "When I got to campus, I thought, 'How can I say yes to every opportunity?'"
Through internships, assistant teaching, and student orgs, he's found a way to pack a four-year experience into just two. And his adventure is just getting started.
A blessing in disguise
Although Garrett came from a long line of Hawkeyes, his ambition to play Division 1 soccer drew him to college out of state. But when he tore his ACL for the second time, he realized he needed a new path.
"I wanted a university with a lot more options and opportunities outside of soccer," he says, "so within a month of my injury, I decided to transfer to Iowa."
Initially, he felt like a fish out of water. "It was like being a freshman again," he admits. "But looking back, it's one of the better things that's happened to me."
Strengthening his network
Having friends from high school already on campus helped Garrett feel more at home here. But it was the connections he made in student orgs and activities that reinforced his decision to transfer.
"There's a community atmosphere here at Tippie. It's a great place to build a network and friendships."
Through Sigma Nu Tau, an honors society for finance students interested in entrepreneurship and leadership, he connected with Hawkeye alumni in business. He heard leaders like a pharma CFO and a Chicago restauranteur speak about their professional highs and lows.
"The talks were a great opportunity to learn from others' missteps and perspectives," he says. "I've heard how you can grow from your challenges­—and that's something you want to know going into your next phase."
Learning by doing
Garrett got an even closer look at how companies operate as a Krause Fund analyst in his Applied Equity Valuation class. He and his team were assigned to do an industry, economic, and company analysis on a real business, Constellation Brands. They built models in Excel, identified areas of potential growth, and backed up their opinions with actual data.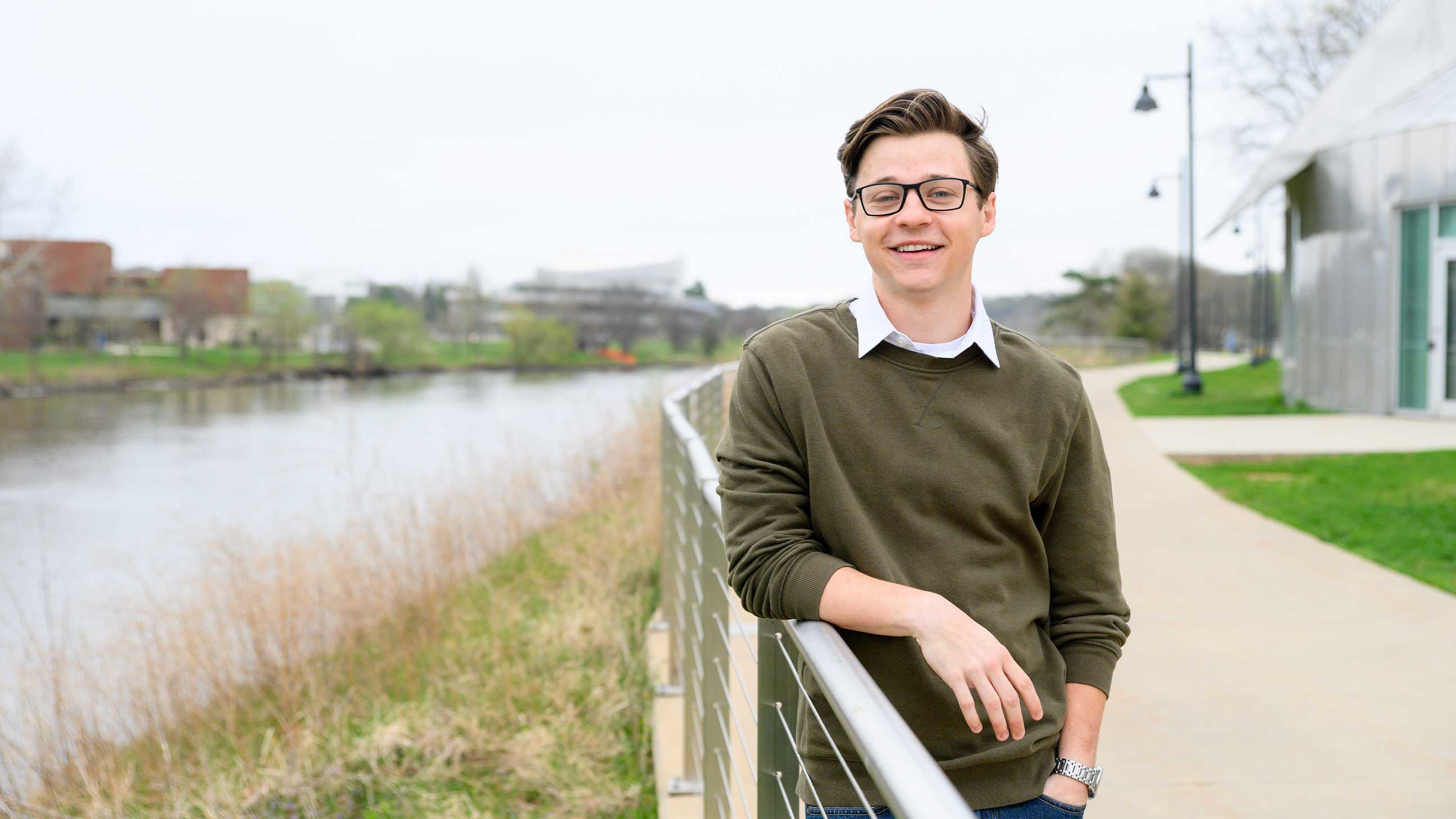 "It was so in-depth and challenging, but reinforced what I've learned from all of the classes I've had so far."
Wide open to opportunity
All about expanding his experiences, Garrett amped-up his finance education with a well-rounded roster of extracurriculars. And they haven't been all about business.
He scored a sports marketing internship with UI athletics and gained behind-the-scenes insight into what it takes to make Iowa game days so epic. He also helped organize outings to Galena as the social chair of the Skiing and Snowboarding club.
But his biggest opportunity lies ahead.
As part of his post-graduation plan, Garrett is recreating a solo bike tour that his father took in 1990. His route runs from Plymouth, Massachusetts to Portland, Oregon, and he plans to use his cross-country journey to explore where he wants to live and work in the future.
"Some of my friends jumped right into Chicago or Manhattan," he explains. "But I want to decompress the last 15 years of education, challenge myself physically and mentally away from the classroom, and build my next target from there."