Tuesday, November 15, 2022
There is no one specific set of skills or experiences for ambitious accountants who desire to obtain position of partner.
Some firms may prioritize those who have a specialization or technical competency; others seek well-traveled candidates who have relocated for the firm or who have a specialization or technical competency; others seek well-traveled candidates who have relocated for the firm or who have experience in a certain region of the world. Ultimately, partners are typically those employees who with demonstrated integrity, have proven they can be strong leaders of the firm, and who have shown they can protect and grow valued client relationships through providing exceptional client services.
Tippie accounting alums Lindsay Abt (BBA99) and Brandon Miller (BBA03) have spent their entire careers at Ernst & Young (EY), and both have obtained the position of partner. Yet their individual career experiences prove there are many paths to this coveted position.
RAISE YOUR HAND | Lindsay Abt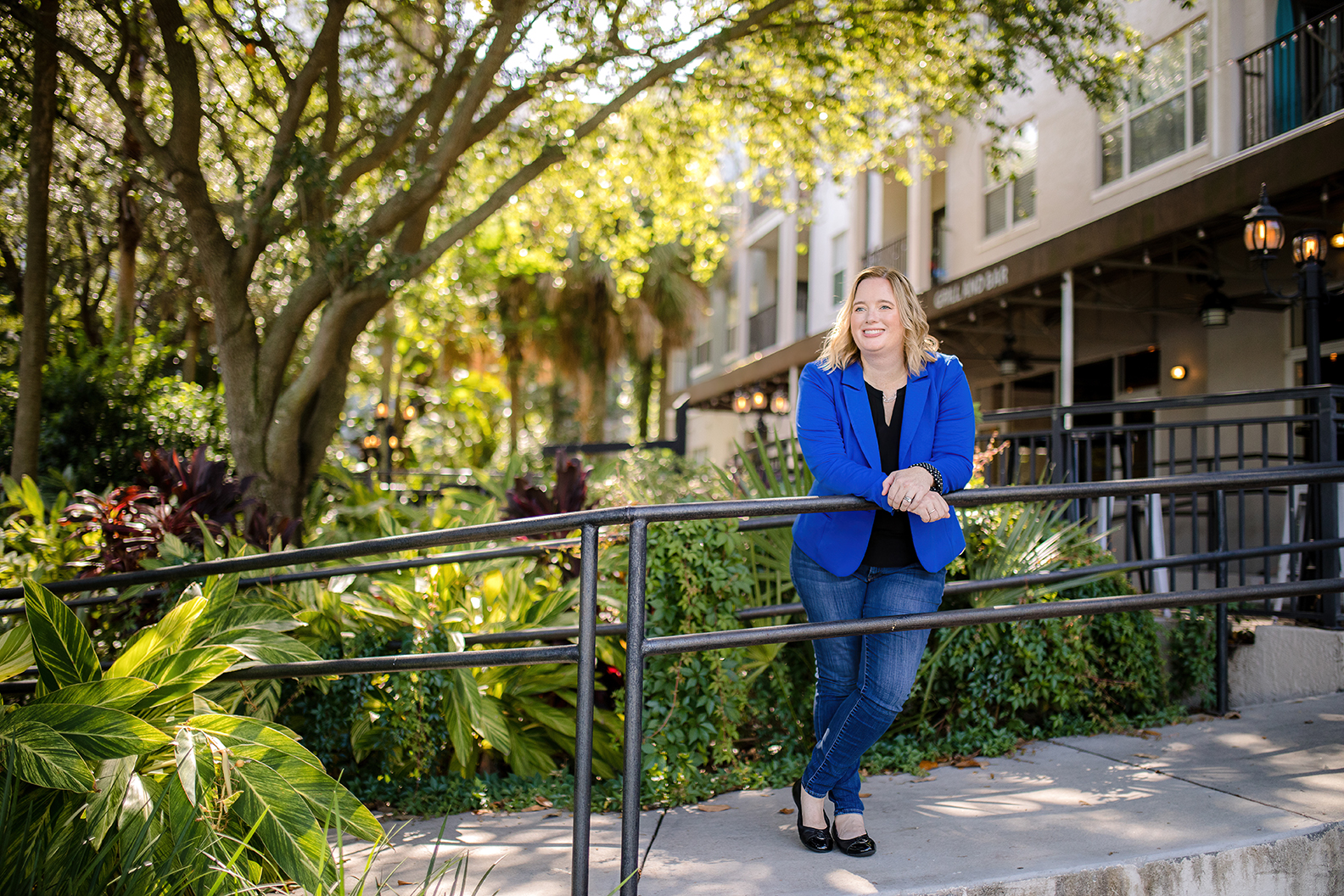 In February 1999, Lindsay (Sargent) Abt found herself peering over the podium at hundreds of people in a big lecture hall at the Pappajohn Business Building.
Then a senior, she had been asked to introduce Henry Tippie at the business school naming ceremony. "I remember it being a very big deal," she says. She recalls purchasing a new suit for the event, and then being able to shake the hands of Mr. and Mrs. Tippie. "It was a phenomenal experience," she says. "So many of my leadership skills come from my time at Tippie."
Abt began her EY career as an intern in Des Moines, Iowa, then moved to the audit practice at EY's Kansas City, Mo. office after  graduating. In Kansas City she raised her hand to work on a non-audit project that involved 100% travel. "That opportunity really accelerated the trajectory of my career," says Abt. A year later she was transferred to New York City.
In New York, Abt raised her hand once again when given the opportunity to pursue the executive MBA program at Columbia University, which EY sponsored. She completed the graduate courses while working full time. "I strongly believe my foundation from Iowa gave me the building blocks I needed to take on new challenges."
Abt was set to make partner in New York when circumstances with her main client changed. "They needed me in Florida," she says. Her main client had recently centralized their accounting in one location just outside of Orlando, Fla., so she was asked to move south to create and lead a team of 25 people. She made partner on July 1, 2014 and moved to Florida three days later—six months pregnant at the time. "The Florida move, though very tough personally, was such a great professional opportunity and I'm so happy I had the confidence to follow through," she says.
"I firmly believe that I achieved the role of partner as a direct result of saying yes to some big challenges and to being open to moving around the firm and the country."
FUN FACT: Lindsay met her husband of 13 years in Key West, Fla. on a trip with another
Iowa accounting friend en route to the 2003 Orange Bowl in Miami.
WORK HARD | Brandon Miller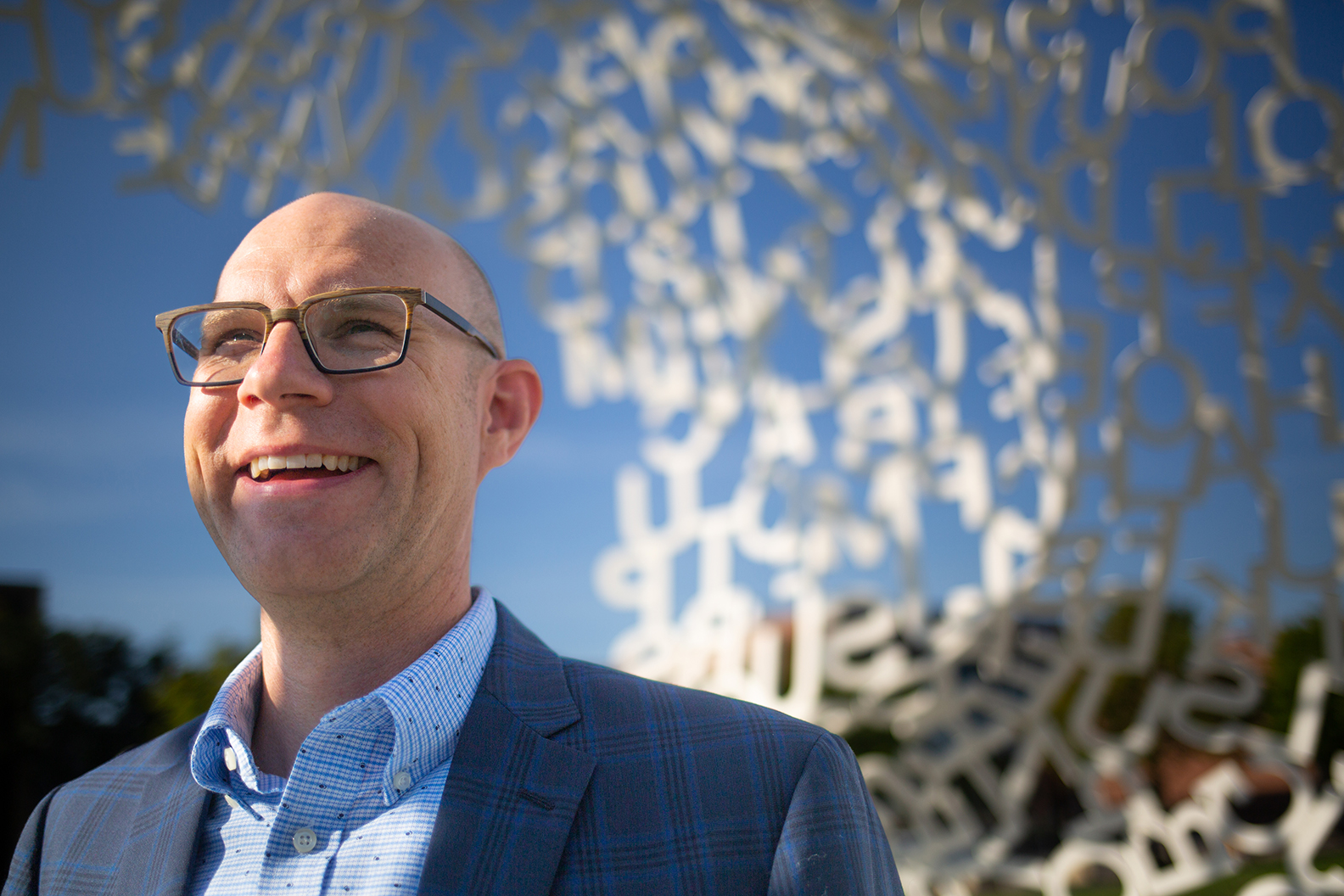 Brandon Miller may have taken a very different path in life if it hadn't beenfor Professor Emeritus Dan Collins.
Then a high school student, Miller was likely to follow in the footsteps of his dad and three uncles who all attended Iowa State University. Despite this, he agreed to tour the University of Iowa with his parents. The tour took them past Collins' office at Tippie—and today, Miller says those few moments with the man "considered a legend within the department" would essentially change the trajectory of his life.
"Collins was so proud of everything that the accounting faculty and the graduating students were doing. He could really sell the prestige and excitement of the program. Largely because of Collins, I chose Tippie."
Miller credits his experiences with Beta Alpha Psi (BAP)—first as a student officer and then later as an alumni representative on the international BAP board of directors—as crucial experiences on his path to partner. "It set me apart early on to have those key leadership opportunities," he says.
After a summer internship with EY, Miller started his career in their Des Moines, Iowa offices where he has remained for the past 18 years specializing in integrated financial audits, system and organization controls reporting, and IT and operational internal audits. He is a partner in the technology risk practice of the financial services organization within EY and leads the financial audit IT competency, which is supported by over 500 EY IT auditors across the country. His position has taken him around the world—throughout North America, Europe, and South America.
"Integrity, stewardship, and authentic leadership are hopefully all attributes my team members see in me daily," says Miller. "My  leadership style has always been to get up early and try to work harder than many others to achieve success for the team. As a partner and key leader of many teams today, I never want to be viewed as expecting more of others than I do of myself."
FUN FACT: Brandon's wife gifted him a personalized Hawkeye license plate that reads "HAWKCPA".
This article appeared in the 2022 issue of Iowa Ledger.