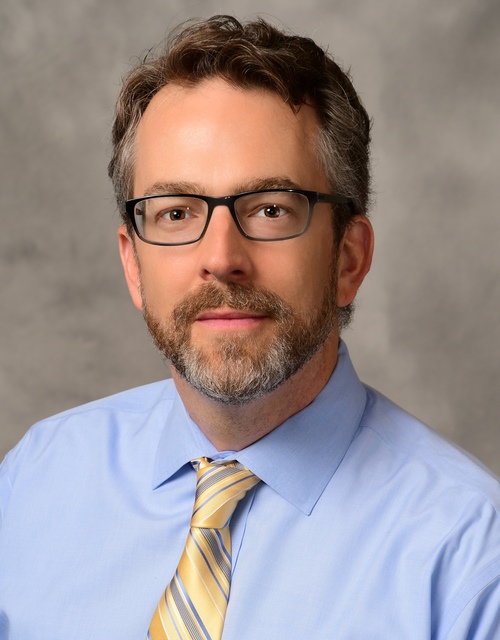 Contact
Email

Primary Office

S344 Pappajohn Business Building (PBB)
Iowa City, IA 52242
Websites
Positions
Professor of Management and Entrepreneurship

Tippie College of Business

Tippie Children Professor, Management and Entrepreneurship
Education
PhD in Psychology

,

Michigan State University

,

1999

MA in Psychology

,

Michigan State University

,

1996

BS in Psychology

,

University of Maryland

,

1993
Areas of Interest
e-Learning

Management & leadership development

Motivation and self-regulation

Training design and evaluation
Selected Awards & Honors
Fellow, American Psychological Association, 2017
Best Paper, Human Relations, 2016
Fellow, Association of Psychological Science, 2016
Distinguished Teaching Contributions Award, Society of Industrial and Organizational Psychology, 2015
Fulbright Specialist, Fulbright Commission and Seoul National University, 2015
Innovative Teaching Award, HR Division of the Academy of Management, 2014
Selected Publications
Trading Off Learning and Performance: Exploration and Exploitation at Work.

Human Resource Management Review.

DOI: 10.1016/j.hrmr.2018.06.001., & (In Press).
Balancing Flexibility and Inventory in Workforce Planning with Learning.

International Journal of Production Economics 183 (Part A) 194-207.

DOI: http://dx.doi.org/10.1016/j.ijpe.2016.10.026., , & (2017).
Handbook of Workplace Training and Employee Development.

Brown, K. G.

(Eds.) Cambridge University Press. (2017).

Management education in business schools.

In

The Oxford Handbook of Management

. pp. 437-460. Oxford University Press. & (2017).
Exploring the neuropsychological antecedents of transformational leadership: The role of executive function.

Adaptive Human Behavior and Physiology 2 (4) 325-343.

DOI: DOI: 10.1007/s40750-016-0051-y., , , & (2016).
Learner control and e-learning: Taking stock and moving forward.

Annual Review of Organizational Psychology and Organizational Behavior 3 267-291.

, & (2016).

The medium is the message: On the emergence of autonomous learning, MOOCs, and technology-enabled active learning.

In

Autonomous Learning in the Workplace

. pp. 237-260).. Taylor & Francis, SIOP Frontiers Series. & (2016).
Training and Development. (Vols. Management). Oxford Bibliographies Online. (2016).
Unfreezing change as three steps: Rethinking the foundation of change management.

Human Relations 69 33-60.

, & (2016).
Human Resource Management: Linking Strategy to Practice. (3rd) Wiley & Sons. & (2014).
Selected Presentations
Confessions of an award-winning teacher".

Keynote/Plenary Address presented at Academy of Management Teaching and Learning Conference, Atlanta, Georgia. (2017, August)
(2016, January) Influence: Mastering Life's Most Powerful Skill. Course for The Great Courses
Selected Grants & Contracts
Thomas, Barrett W (Principal Investigator), Brown, Kenneth G (Co-Principal) Grant

Research, Applied.

Collaborative Research: Solving Large-Scale, High-Fidelity Workforce Planning Models That Recognize the Potential of Human Learning.

Sponsored by National Science Foundation. Funded. July 1, 2013 - June 30, 2016.
Professional Service
Iowa City Community School District Foundation

,

Board Membership, Nonprofit

.
Editorial & Review Activities
Academy of Management Learning & Education

,

Editorial Board Member

.

Journal of Applied Psychology

,

Advisory/Consulting Editor

.