Torrance Windham knew only a few of France's high points, but now he has extensive knowledge of its commerce and culture.
---
Pivot from local experience to global resume
After a transatlantic internship in Paris at Hotel Baume, Torrance Windham began filling up his passport and filling out his resume.
See how two months abroad launched Torrance on a new career path, fueled his desire to travel, and unleashed his independent spirit.
What intrigued you about interning abroad?
If I didn't go abroad, I knew I would regret it. I just had to go to France. I heard that the Tippie College of Business offered the global internship program, so I applied and went.
"Going to Paris was my first time flying in an airplane and first time going abroad—and it was an amazing experience."
How easy was it to set up an internship at a swanky Paris hotel?
Through the global internship program, you interview with a placement company that searches internships for you. I interviewed with the placement company in Paris, and they got a feel for what I was interested in and what I wanted to do. After that, they found my Hotel Baume position.
How did your interview go?
The interview was over the phone, so I couldn't really understand much because they wanted to speak French. I couldn't really understand French over the phone quite yet.
Then I did an interview with my internship supervisor there, but I did it in English. After that, everything fell into place. I also sent her an email in French to see if I could stay there before my internship started so that I could see what the hotel was like as a guest before I experienced it as an employee.
How did you prepare for living in a different culture?
It wasn't too difficult for me to perform my internship and live there for two months. It was the language that was the challenge. In preparation, I tried my best to listen to French podcasts, study the French language more, and make sure I didn't forget too much.
What were your first impressions of Paris?
When we got there, we took the metro into Paris. There were a lot of connections—very busy and all underground. I hadn't even seen the city yet, but there were a lot of people.
Then we walked up the stairs of the Odeon metro stop, and I was taken aback. I had no idea that Paris was going to look the way it did. I didn't know that the people looked that way. I had only my preconceived ideas. Everything was amazing!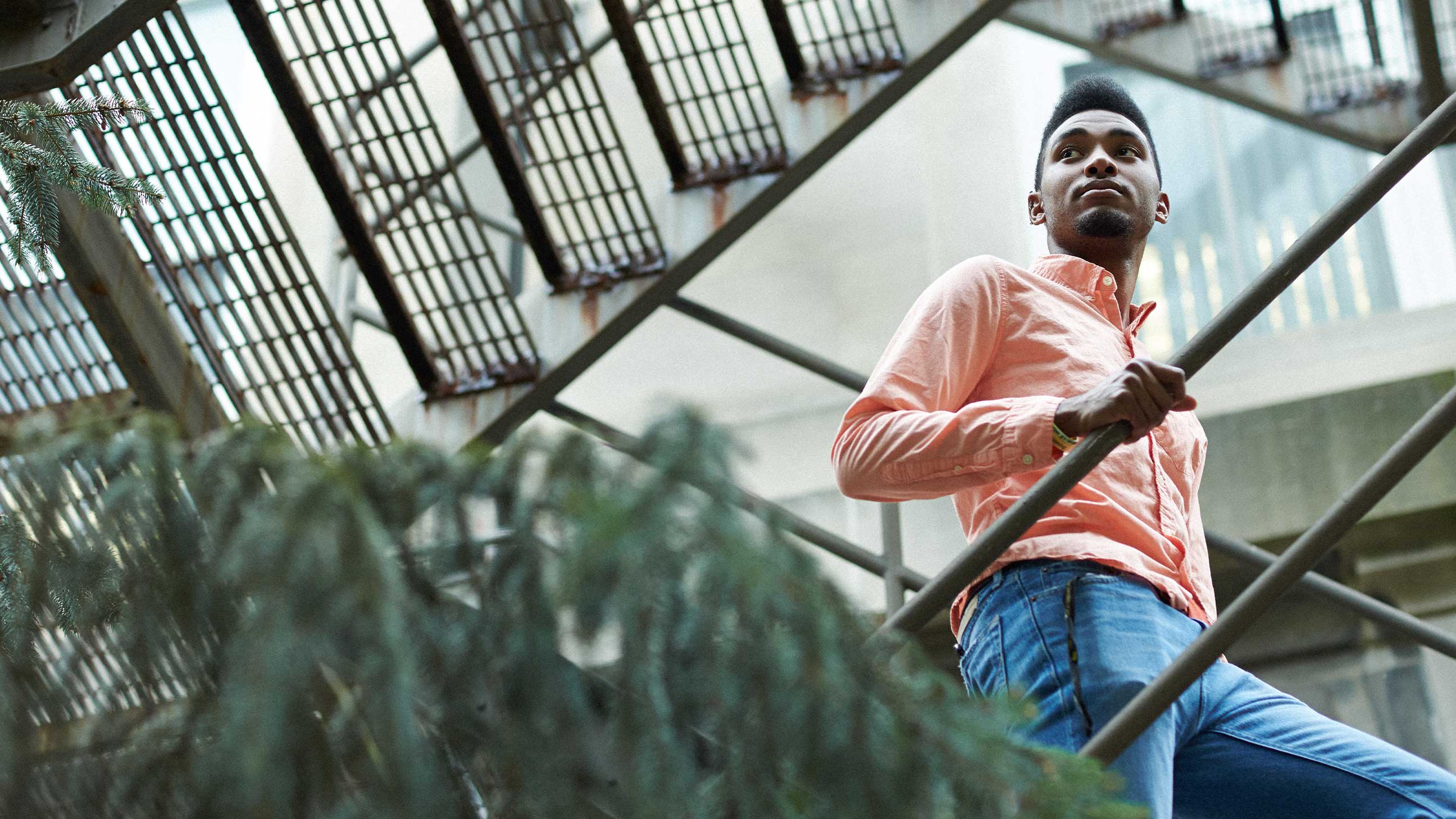 "The buildings were tall. Everything was apartment-style. There were a bunch of shops, a bunch of people—much different from Iowa City or Davenport. I was impressed."
Did you always speak French to the customers?
Hotel Baume is located in the 6th Arrondissement in Paris. Because Paris is such a tourist attraction, we had a lot of American guests who stayed in our hotel. So I spoke English quite a bit. But I would always speak French with my co-workers. They knew that I wanted to improve my French, so they forced me to speak French.
I learned how to check people into their rooms in French. I learned how to give directions in French. I also had a host family, and I spoke both French and English with them.
Did you make any language faux pas?
Before going, I thought my language skills were going to be great. I expected that I could to talk to people and understand them easily. But when I got there, that was not the case. Everyone was speaking way too fast and using words I did not know. Over time, I was able to understand more and communicate better.
But I did make mistakes. For example, when I finished something, I would say, "Je suis fin," but that's more like "I'm finished with life" or like "I'm dead." Instead, I was supposed to say, "J'ai fini," which meant, "I have finished." Fortunately, my co-workers corrected me or gave me tips on how to use proper language!
Did you have any down time to explore?
I went to museums, the Eiffel Tower, other monuments. I visited Rome, Barcelona, and Nice. When I went to Nice, I traveled by myself, just to see what it was like to travel alone in another country. That improved my ability to be independent.
What part of the French culture would you like to import to the U.S.?
I don't know if it's every French family that does this or just mine, but when they eat dinner, they share everything. I think that's so awesome. In the United States, when your family makes food, you make your own plate and eat out of it. A French family's meals have the baguette and cheese, and everything on the table, and you just get what you want, whenever you want.
What will you do next?
I knew I wanted to travel, but now I know I really want to go places. I came back on Tuesday, and two days later I went back to the study abroad office and said, "I want to go back to Europe already." I completed an application to go to London.