In his first two years as a doctoral student, Umang Khetan collaborated with faculty both at Iowa and at other universities, co-authored and presented a paper at a top conference, and is flush with research ideas. 
---
Hitting the ground running
Umang Khetan is a go-getter.
In his first two years as a doctoral student in finance, he collaborated with two faculty researchers, presented at a major conference, and is part of a team of financial researchers from universities across the country. 
Khetan is originally from Mumbai, India, speaks five languages, and has lots of questions. 
"What I'm really interested in now is financial markets," he said. "Who trades? Why? And what are the implications of specific traders and their trades on the market?" 
He landed at Tippie because he was impressed by the range of topics and caliber of the research being conducted by faculty. He wanted a chance to expand his knowledge and tools and set himself up for a career in academia. 
His natural curiosity serves him well in the Tippie Finance PhD program, according to program director Tong Yao. 
"Umang has done very well. He was able to take his previous experience at the currency trading desk of JP Morgan and translate it into broad research topics and co-authored papers."
"It's been a great experience so far," Khetan said. "Learning about different research methods, data science, econometrics, and studying how to pursue a research idea—all of which you don't get outside of an academic setting—are why I chose to enroll in a PhD program." 
"Industry tends to be focused on specific problems of today. In academia, you're exposed to a broader set of questions. I definitely like the academic world and want to see my career develop as a researcher. I also love to teach. At Tippie, I've taught Investment Management and lead a discussion section for Financial Management. It's been great to experience that side of being a faculty member."
A good fit
"In research programs, what really matters is if the research conducted by the faculty matches what you're interested in," Khetan said.
"Tippie is a great fit for me. Faculty here cover diverse research topics and have all been very supportive, letting me pursue my ideas and providing all the resources necessary to shape them into proper papers."
At Tippie, Khetan has collaborated on research with Assistant Professor Petra Sinagl and Associate Professor Amrita Nain. He is also part of a team of researchers from the University of Illinois, Purdue University, and Boston University, which he secured by reaching out via Twitter.
A simple email from Khetan started a foreign currency trading research project with Sinagl. The working paper was accepted at the prestigious Western Finance Association conference and was presented in June 2022. 
"It was accepted at the academic conference because we tried something new," Khetan said. "We were asking a simple question, but after a few months of hunting around for data, we secured a new source. Foreign currency trading is a fairly dark, or previously under-researched, market. The conference was appreciative of that."
Getting the word out
Khetan was the main presenter at the conference and Sinagl was on hand for the discussion with an economist at the Federal Reserve. 
"It was definitely a great experience," Khetan said. "It was an opportunity to let people know what I'm working on, improve my presentation skills, and make myself known." 
Even if everybody doesn't get a paper accepted at a major conference in their first year like he did, Friday seminars are a great way to share your research interests with all the Tippie finance faculty members, according to Khetan. 
It was one of these Friday seminars that connected him to Tippie Professor Amrita Nain. 
Two-way street
While Khetan had the original idea for the foreign currency research that he is working on with Professor Sinagl, Professor Nain was the one with the beginning idea for their corporate finance project. 
"It works both ways at Tippie," Khetan said. "With Petra, I brought the practical, industry knowledge of foreign exchange market and she had the academic and theoretical expertise. Our skill sets complemented each other. In the case with Amrita, she is an expert on corporate finance, but I brought the data analytics background. Every project is unique. Tippie is a great place to find common ground with faculty to work on exciting research topics."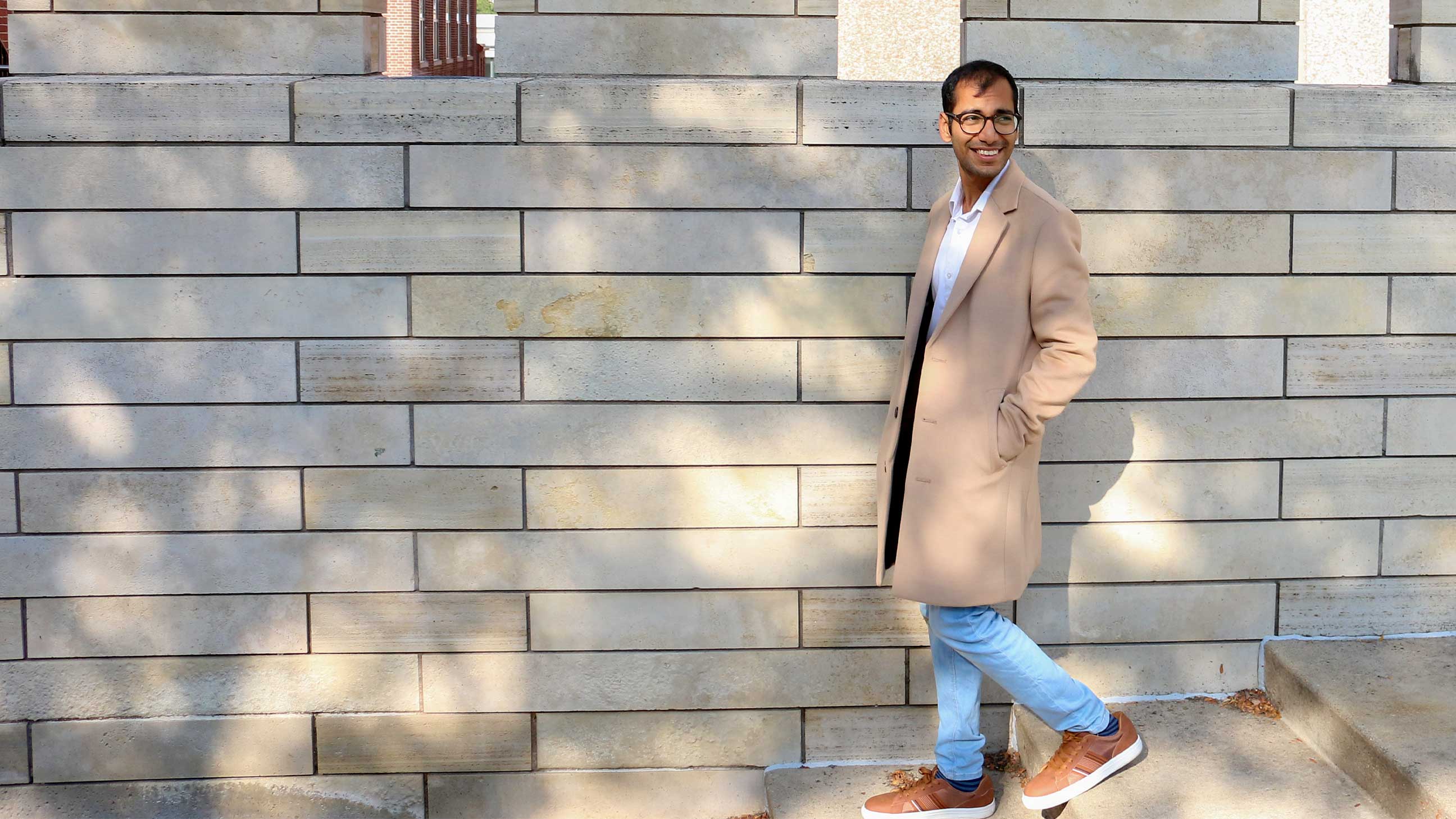 "You just have to reach out to people. Everyone at Tippie has been very open and supportive. Not every idea will turn into a paper, but Tippie is a place that gives you an opportunity to try."
"Anyone who is self-motivated enough to pursue research ideas will do great here."
Why Iowa City?
Khetan says moving to Iowa wasn't a big culture shock because he'd been to the United States before. But living in a college town was a first. 
"I am from Mumbai, which is a large, busy metropolis. Iowa City is different in that it's a small, but very lively college town. You feel connected to young people and people know you. It's a good place to live!"