Attending Tippie's Gateway Summer Program as a high school junior started Anibal Mares Marquez down the path to success—and he's not stopping anytime soon.
---
There's no telling where you'll go.
Attending Tippie Gateway as a high school junior inspired Anibal Mares Marquez to reimagine his potential—from studying in Italy to landing a Big Four audit internship to helping underrepresented students see themselves in business.
The weeklong summer experience in Gateway gives high school juniors from backgrounds underrepresented in business the opportunity to live and study on campus and exposes them to different business career paths.
His experience there led Anibal to become a mentor for current Tippie Gateway participants. He's also created a community for minority students through the new BizEdge peer-to-peer college mentoring program.
Here's how he's blazing trails for those underrepresented in business.
#1: Diversify the business landscape
As a Gateway resident mentor, Anibal coaches student participants through their week on campus. He shares his story to encourage them to consider studying business at Tippie.
"Some students are immigrants. Others are first-generation," Anibal said. "We try to normalize the thought of going to a big university and make attending Iowa easier to imagine. One thing they can get from the program is the confidence of hearing that people who look like them and have the same background as them can be successful in a college setting."
Anibal also serves as the unofficial go-to when Gateway students land at the University of Iowa as brand-new freshmen.
"I have participants from last year who are asking me about which classes they should take or what study habits they should start developing," Anibal said. "Some of them are taking classes with me, and it's really enjoyable to know that we have this community within Tippie."
And his community-building efforts didn't stop there. To form a stronger network for underrepresented Tippie students, Anibal helped create BizEdge. Through this peer mentoring program, upperclassmen help 25+ first-year minority students navigate the University of Iowa and acclimate to college life.
"The biggest thing for me in coming to the University of Iowa as a high school junior was getting to know people that I could trust and ask for help," Anibal said.
#2: Make connections that count
While serving as a mentor in Tippie Gateway, Anibal met Minneapolis- and Chicago-based recruiters from PwC, the Big Four audit firm that sponsors the program. To prep him for what it takes to be employed at PwC, they recruited him for Start, a company diversity internship experience that includes client projects in assurance and tax.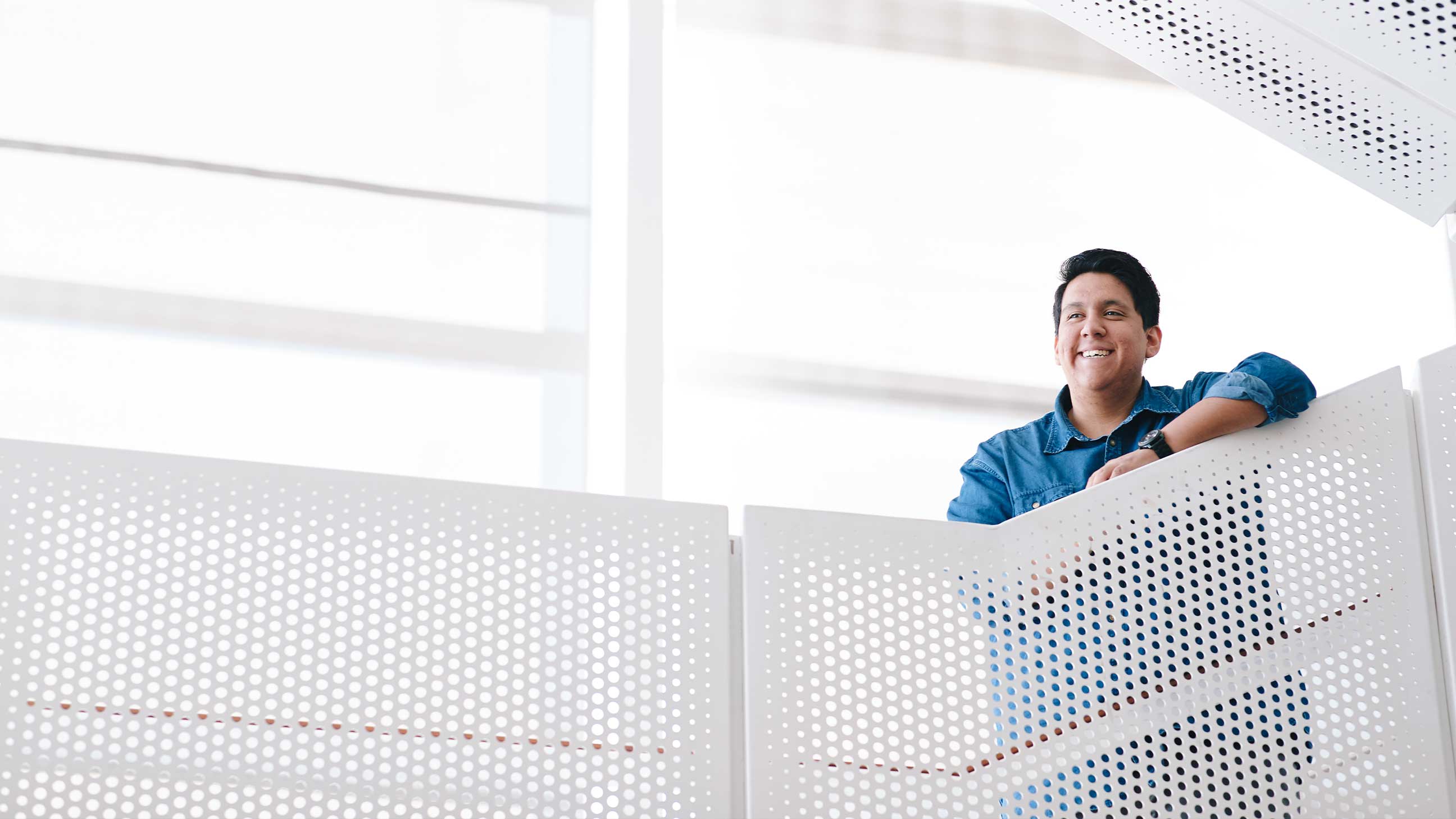 "It's mind-blowing to me the things I still want to do. I know it's all possible because of the amazing people here."
#3: Globalize your leadership skills
With his sights set on being an international auditor one day, Anibal spent a semester studying with the CIMBA Italy study abroad program in Paderno del Grappa, a small town north of Venice.
"My study abroad semester was the best I've ever had because of the classes. I nailed every single one of them and managed to balance school life with traveling," said Anibal, who also served as a resident assistant for the program.
While in Italy, Anibal visited eleven other countries—trekking from Spain and Belgium to Israel and Egypt.
"My favorite part was going from culture to culture and experiencing culture shock," Anibal said. "Also those attractions that you only see in the movies—just being there, in person, admiring and learning about their history."
He also took CIMBA's three-day leadership course, which featured a series of intense, hands-on simulations that push students to be leaders, overcome barriers, perform under pressure and work with teams.
"I learned a lot about myself, and the way that I think. That course changed the way not only how I lead but also how I follow other people."