Finance professors at elite public research institutions like the University of Iowa follow a simple formula.
40% Teaching students
40% Creating new knowledge through research
20% Serving the university, state, and world through their expertise
TEACHING
Professor Jon Garfinkel goes over an assignment in a review session for his Introductory Financial Management class.
SERVICE
Garfinkel enters the Eastern Iowa Airport to depart for New York City for a Midwest Finance Association board meeting. During his leadership (as Program Chair, President, and Chair of the Advisory Board), the organization has risen in stature to become one of the top-3 large finance conference hosts in the U.S.
RESEARCH
Garfinkel presents his research on the shrinking publicly traded corporate sector at a research forum at the college.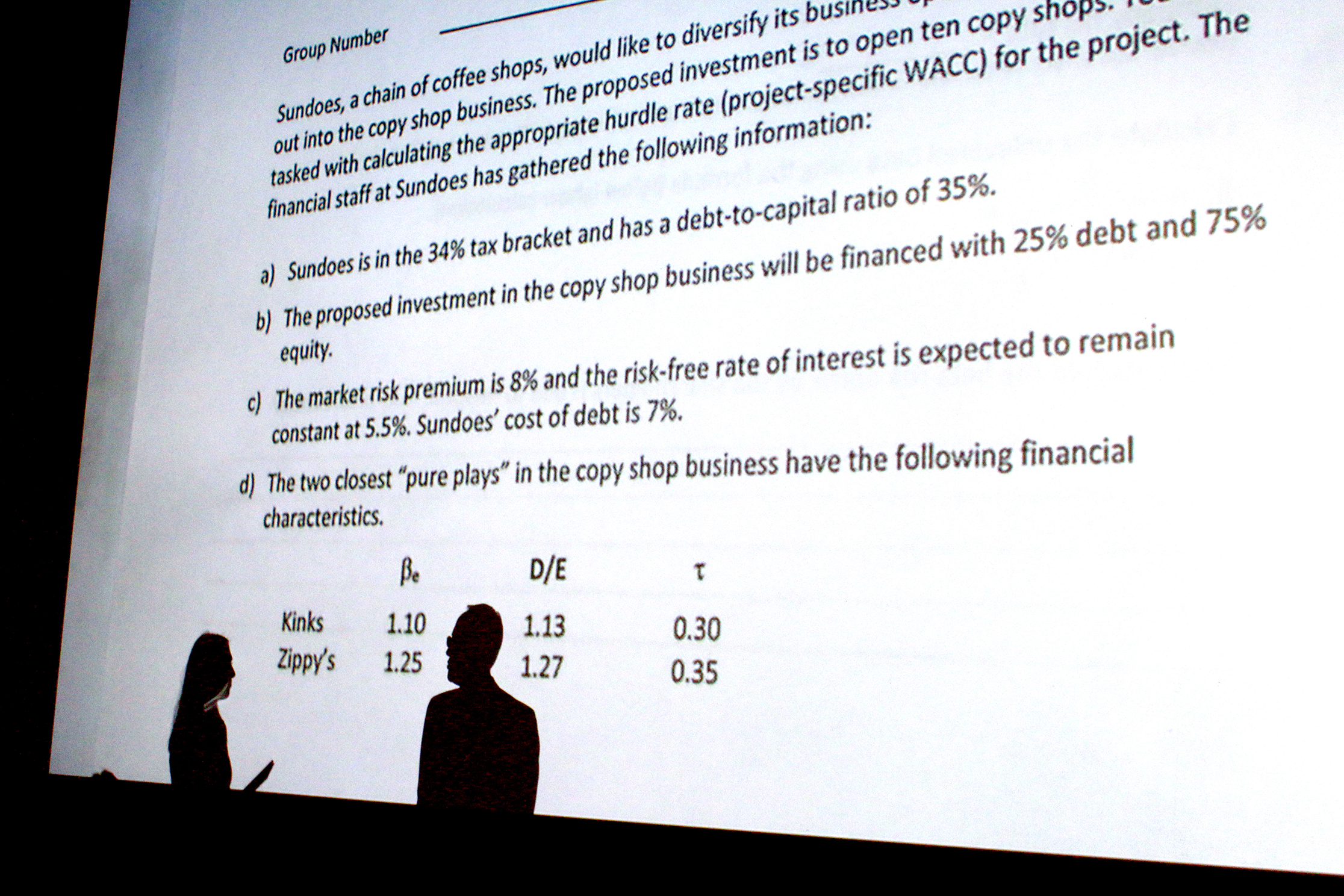 TEACHING
Garfinkel talks to one of his teaching assistants during class in the Pappajohn Business Building. Garfinkel intentionally recruits both female and male high performing students from the year prior to be his teaching assistants, purposefully shifting the perception of finance as a male-dominated field.
SERVICE
Garfinkel goes over his notes before presenting to the UI faculty senate as Funded Retirement and Insurance Committee (FRIC) co-chair about changes to employee health insurance options at the university.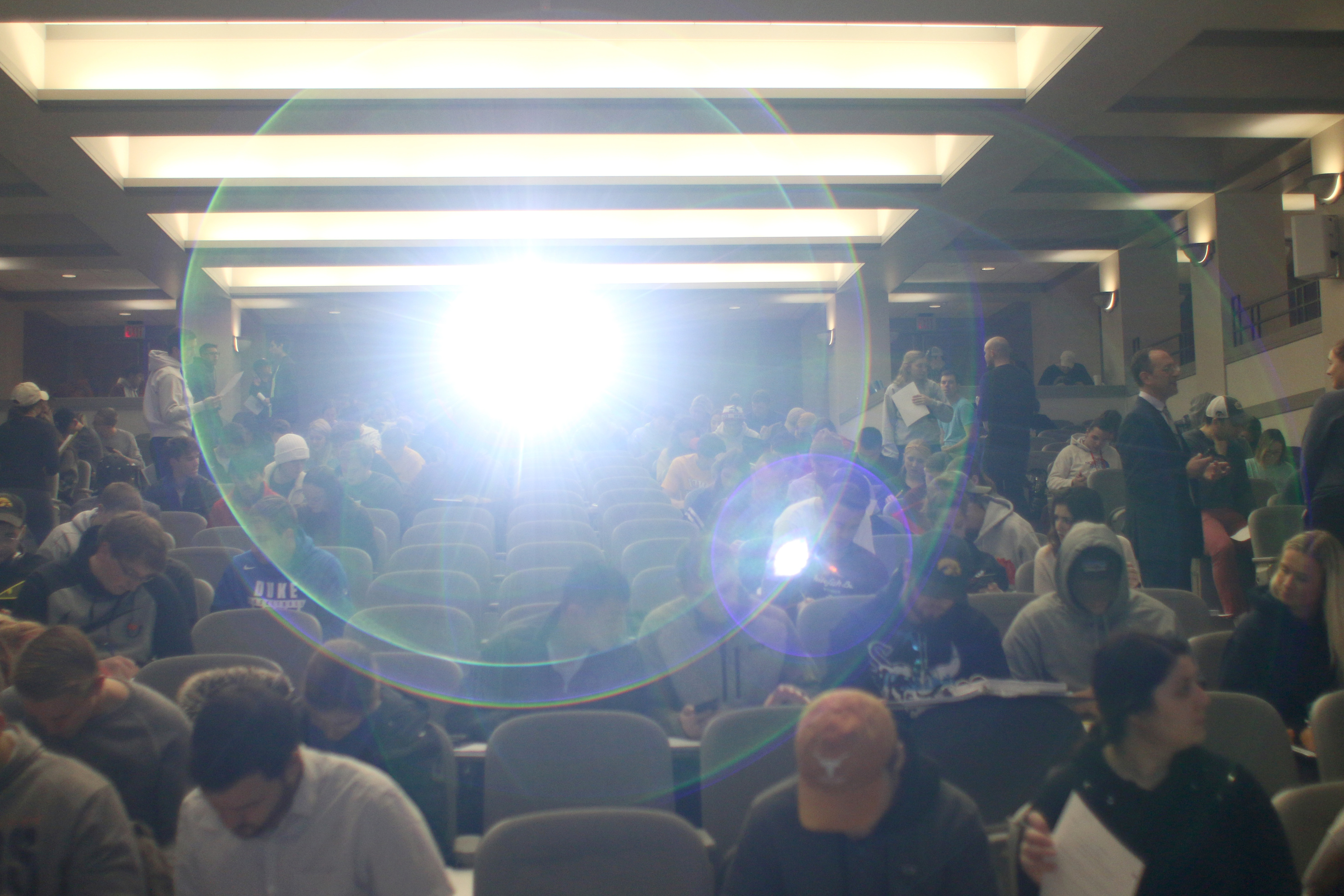 TEACHING
Garfinkel answers students' questions in his flipped classroom for Introductory Financial Management.