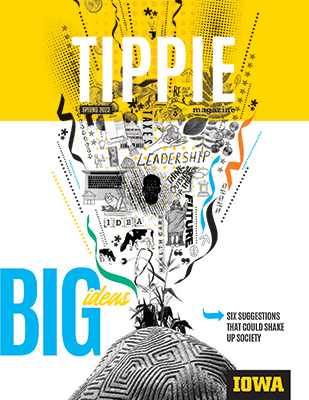 BIG Ideas
Tippie faculty share six suggestions that could shake up society. You may find these spot-on or absolutely bananas, but we have no doubt they'll start some interesting conversations.
Jess McCulloh (BBA04) and her husband, Tim, were honored with the 2022 Tocqueville Society Award from the United Way of Central Iowa. They are the youngest couple to receive this prestigious award. McCulloh is a senior human resources consultant at Wells Fargo in Des Moines, Iowa.
"Caring for our community is a shared responsibility, and we are committed to doing our part."
Tippie Magazine is published semiannually for alumni and friends of the University of Iowa Tippie College of Business.
Fall 2022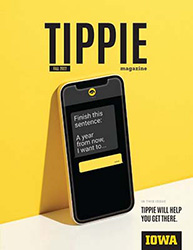 Special Issue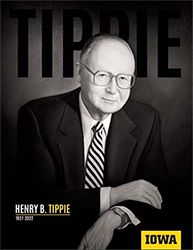 Winter 2022