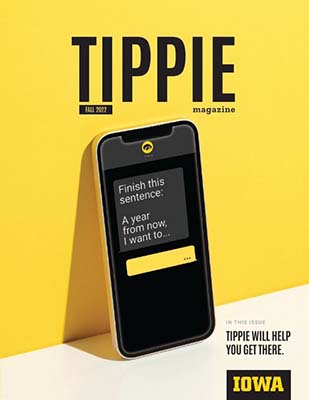 Finish this sentence...
Where do you want to go? Tippie will help you get there.
You may not realize how many ways Tippie can fuel the next steps in your career—whether you need to build a specific set of skills quickly after a promotion, or you're ready to enter the C-suite or launch your own business. To find an option that will fit you like a glove, grab a pen and complete the sentence below.
A year from now, I want to ___________.
Congratulations to our 2022 Tippie Alums of the Year!
Read alumni submissions from our future Hawkeyes, career updates, and see a throwback to the 2008 Mad Money Back to School Tour on pages 18-25.
Tippie Magazine is published semiannually for alumni and friends of the University of Iowa Tippie College of Business.
Special Issue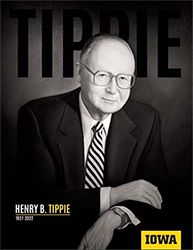 Winter 2022
Summer 2021